Major Renovation Planned for Edmunds Center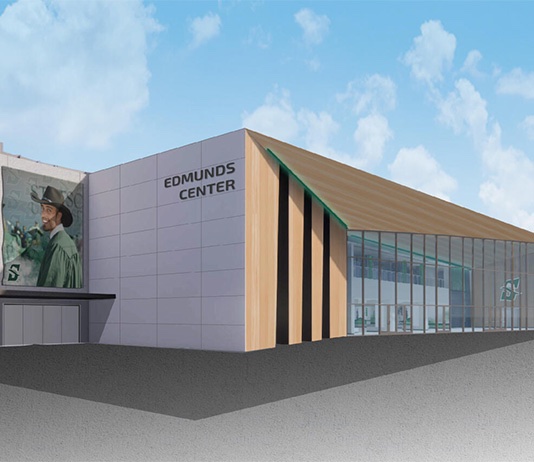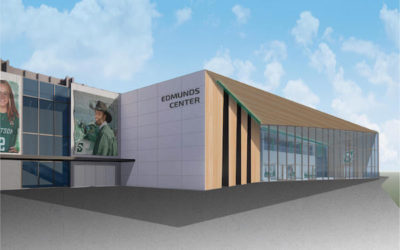 The details are still in the game-planning stage, but the ball has begun to move forward on a renovation to Stetson's time-honored Edmunds Center.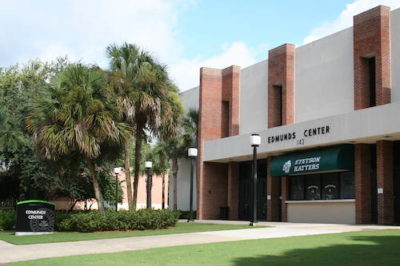 Built in 1974 as Stetson's largest multiuse facility for both team sports (basketball and volleyball) and university events, the Edmunds Center also remains as the largest indoor sporting venue in west Volusia County. Now, designs call for the center to meet current code standards under the Americans with Disabilities Act while also being enhanced aesthetically as a showpiece for Hatters Athletics.
Among the additions are a new exterior façade and new lobby, including an expansion of concessions and an area dedicated to the Stetson Athletics Hall of Fame. Also, there will be new seats and sound system, along with second-floor VIP seating that can double as a classroom or be used during university events. Seating capacity is expected to be slightly less than the current 5,000.
In essence, a "complete experience" is promised from entry to exit.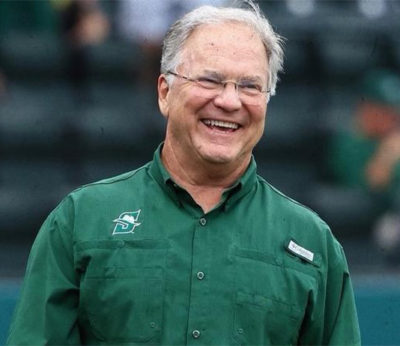 A meeting in late October of the Stetson University Board of Trustees will determine an initial construction scope and timeframe. Already, more than $6 million has been committed. Official fundraising efforts were recently ramped up. The renovation is likely to occur in phases, as those fundraising efforts unfold, with a start of construction in either 2024 or 2025. The renovation will be primarily donor funded.
"We have this beautiful space every prospective student comes to when they are visiting," said Stetson Director of Athletics Jeff Altier '82, M.Ed. '87. "It is the first place our enrolled students go to attend convocation and, until a few years ago, it was the last place students saw with graduation."
So, while work is being done to bring the 1974 facility up to code in accordance with the Americans with Disabilities Act, other enhancements will be made, too.
Altier is the point person on the renovation project, which he views as the final play in a Stetson career that began in 1982. That year, he was the captain of a nationally ranked Hatters baseball team. He was named athletics director in 1996, and in August he announced plans to relinquish that role on March 31, 2024. Next August, delaying retirement, he will move to the Office of Development — to raise funds for his longtime "pet project," the Edmunds Center.
Note: This is a developing story. More details to come!
-Michael Candelaria