NSF Awards $1M to Stetson's Water Institute to Reduce Flooding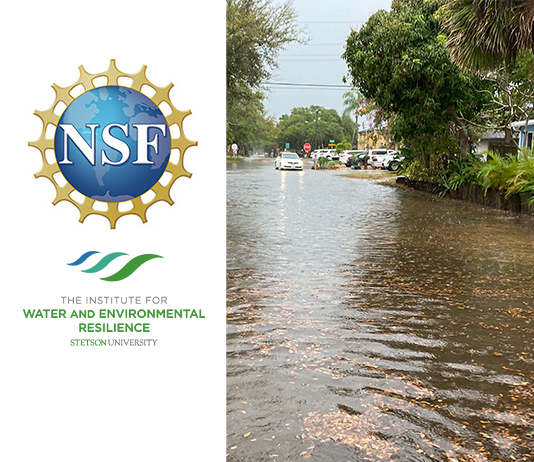 Stetson University's Institute for Water and Environmental Resilience (IWER) has received a $1 million Stage 2 Civic Innovation Challenge (CIVIC) award from the National Science Foundation to begin a research-based pilot project to reduce flooding and improve water quality in the City of Cape Canaveral.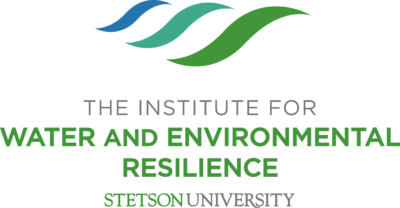 Jason Evans, PhD, IWER's executive director and associate professor of Environmental Science, is the principal investigator for the project. He is leading a large collaborative team that includes the City of Cape Canaveral, Embry-Riddle Aeronautical University, East Central Florida Regional Planning Council, Florida Sea Grant, and multiple other community partners.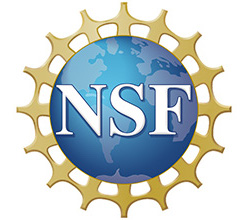 Last year, the team received a $50,000 Stage 1 CIVIC planning grant from the National Science Foundation (NSF) to research and hold community design workshops in Cape Canaveral, where old stormwater drainage systems are struggling in the face of sea-level rise. These workshops directly informed the development of a proposal to construct and scientifically monitor an enhanced "bioswale" facility at Cape Canaveral's Veterans Memorial Park, located in a neighborhood that often experiences flooding during rainfall events.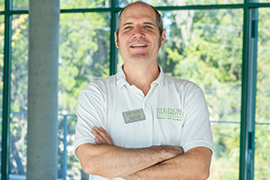 On Sept. 21, the IWER-led team was one of nineteen projects selected across the United States and Puerto Rico for the NSF Stage 2 CIVIC award. Other agencies partnering with NSF on the CIVIC program include the U.S. Department of Energy, U.S. Department of Homeland Security, and the U.S. Department of Agriculture.
"Our team is thrilled about the opportunity to move forward with our CIVIC Stage 2 project," Evans said. "We have an amazing suite of partners working with us to make this project happen, all of whom are committed to develop innovative ways of reducing flood risk and improving water quality within the Indian River Lagoon watershed."
Over the 12-month grant, the team will install and carefully measure the performance of the bioswale project in terms of increased flood control, enhanced nutrient removal, and biodiversity and aesthetic values associated with a diverse Florida-native and Florida-friendly landscape plan. Citizen volunteers and Stetson undergraduate student researchers will work closely with the team on all of these research aspects. The team will also share lessons with other communities, helping to shape future stormwater and flood management policies.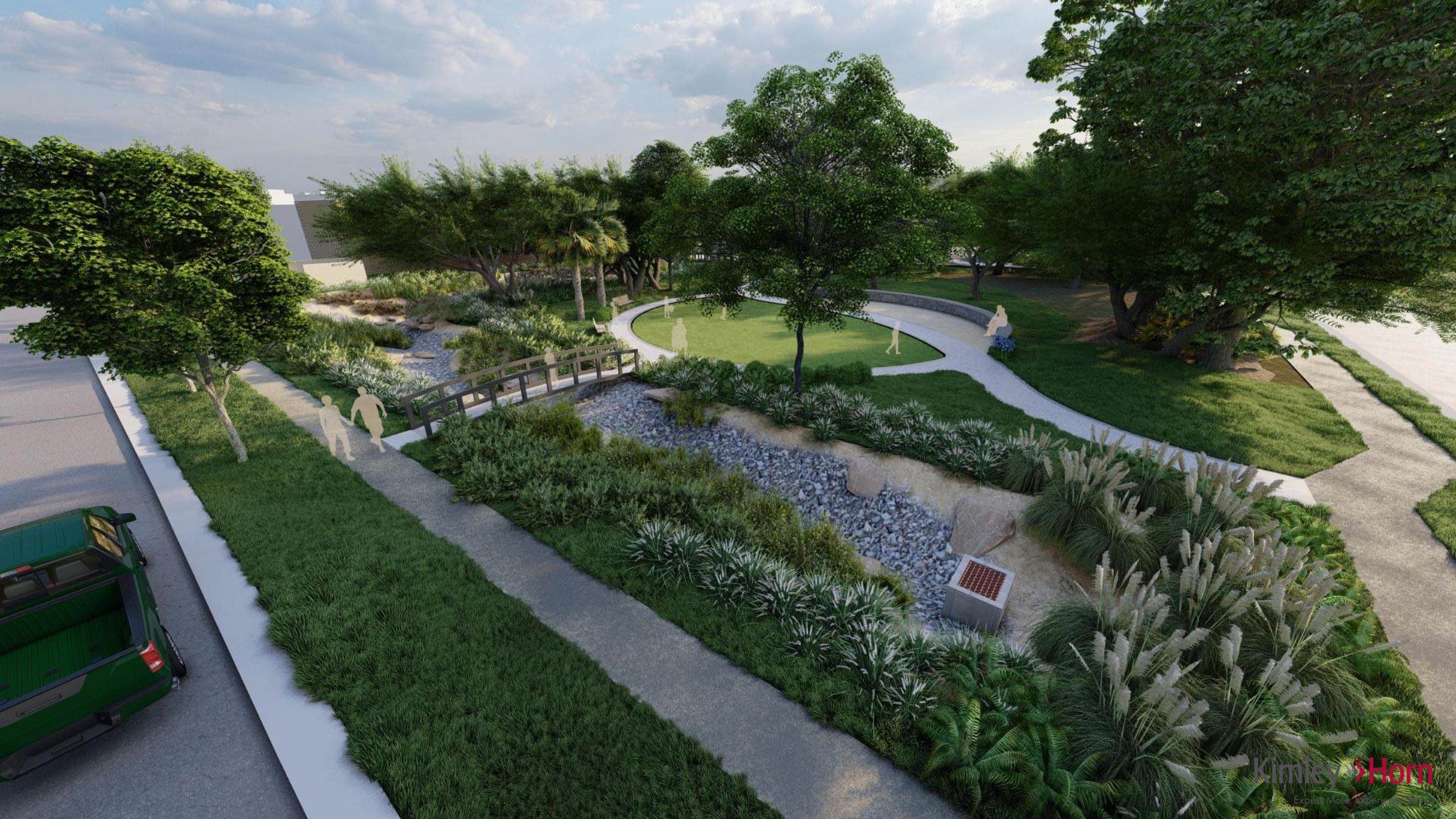 Leveraging Drones
Embry-Riddle Aeronautical University researchers will fly remotely piloted aircraft – fixed-wing drones – over the area before and after Evans' team has installed the new nature-based stormwater infrastructure to help them assess its performance.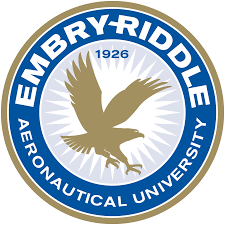 "We plan to map the city using high-resolution drone imagery," said Dan Macchiarella, a professor of Aeronautical Science at Embry-Riddle. "After we take thousands of images, we will stitch them together and geometrically correct them to create a kind of super-image called an orthomosaic. We will also use a remote-sensing method, LIDAR, to create a 3D digital elevation model to guide city planning."
Embry-Riddle Professor John M. Robbins, chair of Aeronautical Science, said, "We are honored and excited to partner with Stetson to forward innovative technology in support of environmental and sustainability goals."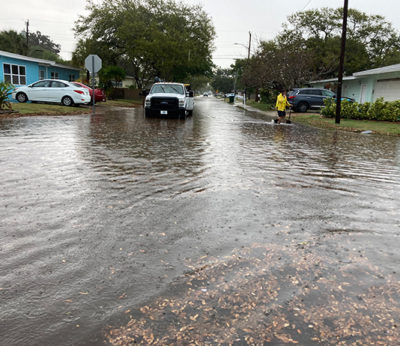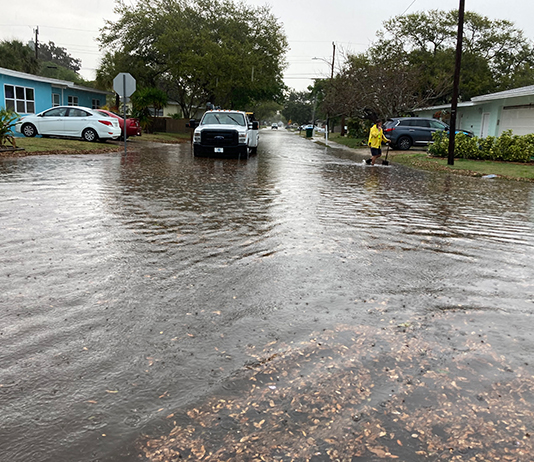 Macchiarella agreed. The project is critical to the future of the imperiled Indian River Lagoon, one of North America's most biodiverse estuaries, he noted.
"Under this grant, the city will develop green infrastructure to absorb stormwater runoff and percolate it through the ground, so that when it comes out the other end, it won't harm the environment," Macchiarella explained. "The innovations that the Stetson team puts in place could serve as a model for other cities to help them manage runoff in a way that protects the environment, is attractive, and also gives people a place to enjoy recreation."
Stetson's CIVIC Stage 2 project builds on several years of collaboration between Stetson's IWER, the East Central Florida Regional Planning Council, Florida Sea Grant, the City of Cape Canaveral, and other partners to identify opportunities for implementing "nature-based" projects to address flooding challenges. A goal for all partners is to leverage the data and "lessons learned" through this project to support implementation of similar interventions for addressing flooding and water quality challenges in other communities throughout Central Florida and beyond.
Evans noted that "we know that coastal communities throughout Florida are facing increased flood risk from a variety of factors. We also know that many of Florida's coastal ecosystems, especially in the Indian River Lagoon watershed, are increasingly imperiled by declining water quality. It is imperative that we use our know-how to address these challenges thoughtfully and sustainably."
-Stetson Today