Stetson's New Cross-Cultural Center Is the Gift that Keeps Giving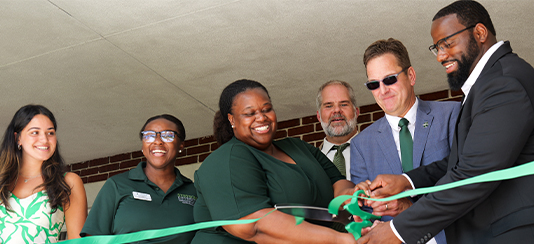 Stetson University students have been gifted a new place for the Multicultural Student Council to continue advancing the cultural, social and intellectual engagement that fosters a sense of belonging in a welcoming environment.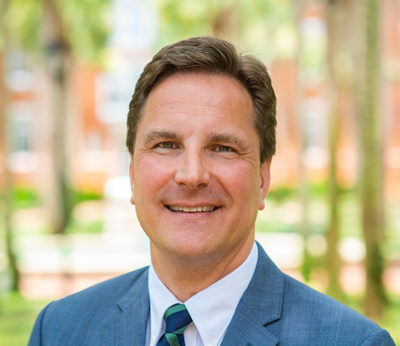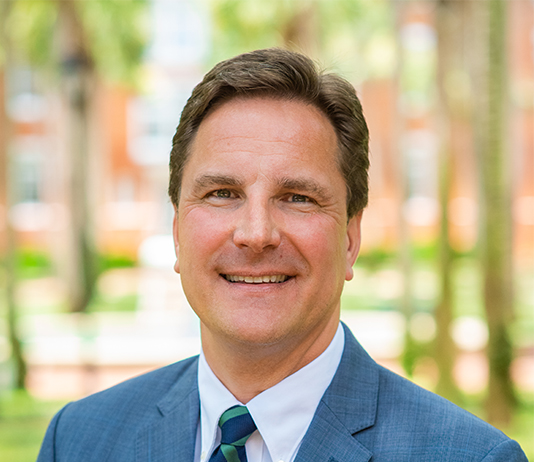 The Cross-Cultural Center, affectionately known as the Tri-C and home to the Multicultural Student Council, has been relocated to the "Brick Palace" at 145 E. Michigan Ave. on campus.
After commemorating the 2023 Convocation in August, President Christopher F. Roellke, PhD, addressed more than 100 students, staff, faculty, family members of the original owners and other community members on the lawn of the new Tri-C as part of a ribbon cutting ceremony and open house, Wednesday, Aug. 23.
"This is epic," said Roellke. "To the new occupants of this majestic Brick Palace, take care of her, deploy this resource wisely, enjoy her, might I say revere her, make her your home. She is special; she is important, and she is here to support your Stetson University journey to be the best it can be."
Following the address, the new Tri-C was blessed by University Chaplain Rev. Todd F. Campbell, director of Religious and Spiritual Life.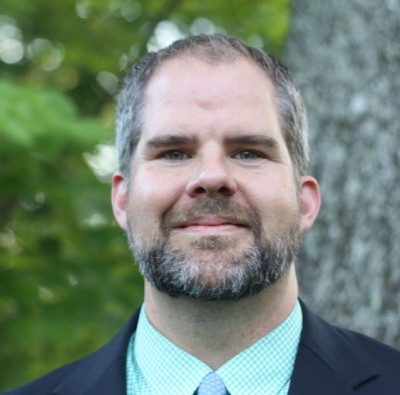 Larry Correll-Hughes, PhD, assistant vice president of Campus Life and Student Success, welcomed the community and shared enthusiasm for the new home, which greatly contributes to an inclusive campus community that embraces and celebrates cultural diversity.
"It is more than another student space at Stetson," said Correll-Hughes. "It is home for so many of our students, and I can't wait to see how it evolves over the coming years."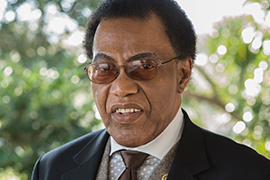 Correll-Hughes highlighted Patrick Coggins, PhD, professor of Education, for the legacy and dedication he has invested for the advancement of multiculturalism as Stetson's first director of the Cross-Cultural Center decades ago.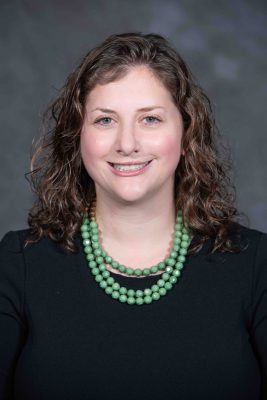 "Today was really magical," commented Lynn Schoenberg, associate vice president for Campus Life and Student Success. "I couldn't help reflecting on countless alumni, students, faculty and staff who contributed over many years to lead to this newly renovated expanded space for our multicultural student organizations to call home on campus."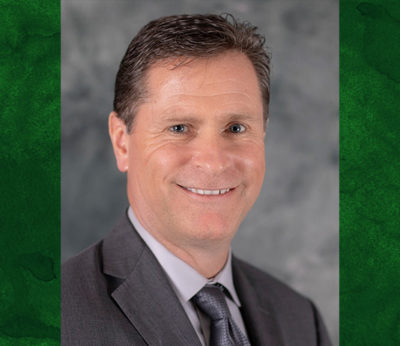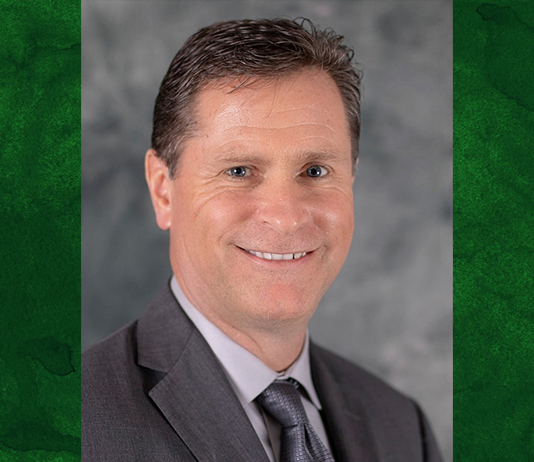 John Downey, PhD, vice president of Campus Life and Student Success, looks forward to the achievements students will accomplish with the new space on campus.
Plans for the New Tri-C
Students are eager and have plans for the new home, which is fully equipped with a kitchen, dining room, event space, an outdoor veranda for social gathering, indoor lounge and a customized foot washing station that accommodates students' religious preparations before prayer in the second-floor prayer room.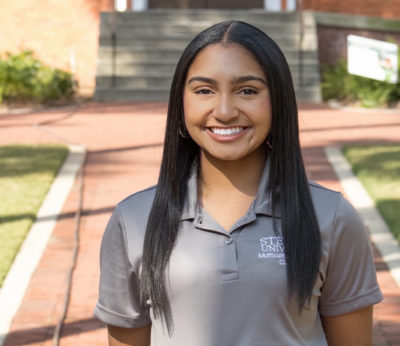 "This is a space that promotes harmony and understanding among individuals of various identities," said Cayla Skeete '24, Biology and Psychology major, president of the Multicultural Student Organization. "It has the capacity to overcome divides, knock down obstacles and foster a sense of community that transcends borders, ethnicities and backgrounds."
"It will be an incredible home for the organizations as it has plenty of resources and space, to grow and evolve together," said Lorena Teles '26, Health Sciences and Computer Science major from Rio de Janeiro, Brazil.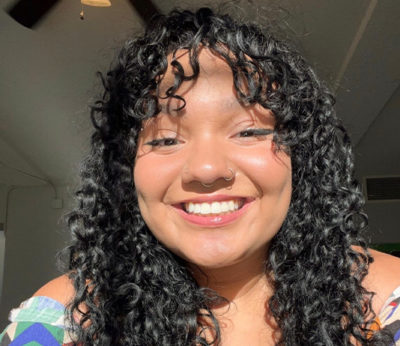 As the Records and Documents Officer, Teles corresponds with student organizations regarding scheduling events on the University Calendar and proper record keeping. "I just want to make sure that all student organizations are well taken care of in the sense of having great networking with MSC and other diverse people around campus," Teles added. "I believe Stetson is remarkably resourceful for their students, and I hope to be able to tap into those resources to make the multicultural organizations feel more like home."
Davion Belk, deputy chief of staff and Student Success advocate who also is the newly appointed interim director for the Office for Diversity and Inclusion, shared excitement about this "amazing" moment in Stetson's history.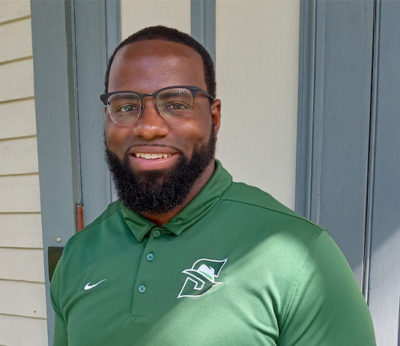 "The Cross-Cultural Center is amazing," said Belk. "It is about twice the size of the original building. New place, new opportunities. It reflects the university's continued investment in cultivating a diverse and inclusive campus where all students are supported on their journey here at Stetson."
Belk is responsible for overall leadership of the Office of Diversity and Inclusion staff and representation in CLaSS (Campus Life & Student Success) leadership, as well as the university Equity and Inclusion Strategic Group on the DeLand campus. And he works closely with Carmen Johnson, executive officer for Diversity, Collaboration, and Inclusion at Stetson's College of Law on advancing diversity, inclusion and belonging throughout the entire Stetson community.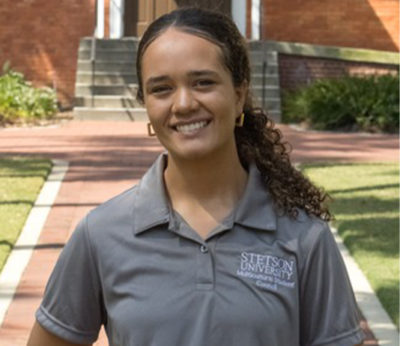 Madison White '24, a Marketing major, wants to "utilize the vast resources and different events to speak, educate and advocate for students to feel at home and safe."
"This is easy because Stetson is very diverse," added White, communications officer for the Multicultural Student Council.
The Brick Palace's Journey from 1921 to 2023
Roellke shared the legacy of the original owners and family, who once called the majestic structure their home.
"I want to acknowledge the expert help I received from Sidney Johnston, assistant director of Sponsored Research and Strategic Initiatives; Jeanne Peterson, administrative assistant, Office of the President; and Robin Carter, administrative specialist, Office of the Provost and Academic Affairs — all valued colleagues of DeLand Hall who have given me the rich history of this iconic home and Stetson University asset," said Roellke.
The home was designed in 1921 by the late Judge James W. Perkins, a prominent local jurist, state legislator and citrus grower, and his wife, May S. Perkins. In 1950, Mrs. Perkins, bequeathed the home to her niece Helen Louise Stoudenmire.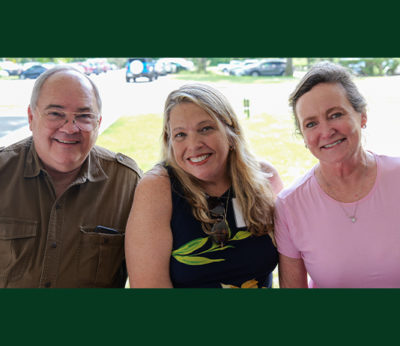 Mrs. Stoudemire, wife to C. Aubrey Stoudenmire '39, College of Law graduate and prominent DeLand attorney, gifted the home to Stetson University in 1964.
Jack Stoudenmire Carter recalls visiting his grandmother as a child and has fond memories in the historic home with his siblings and other family members.
In 1966, the home was transformed into the counseling center under the direction of World War II veteran George Hood, PhD, former dean of Students.
During the late 1960s and early 1970s, the historic home became officially known as the "Brick Palace" by students who enjoyed hanging out in the basement recreation room.
Between 2006 and 2010, the Brick Palace was the Center for First Year Studies, led by Dean Leonard Nance.
By late 2010, it was repurposed for the University Public Relations, which was later renamed University Marketing.
The dedication of the re-imagined Brick Palace marks the collective mission handed down from the Perkins family, the Stoudemire family and the Carter family to Stetson University's family of students, who now carry the tradition of Stetson's core values — personal growth, intellectual development and global citizenship —in relationship-rich ways for generations to come.
-Alicia Scott