Inside the J.J. Master Center Professionalism Certificate Program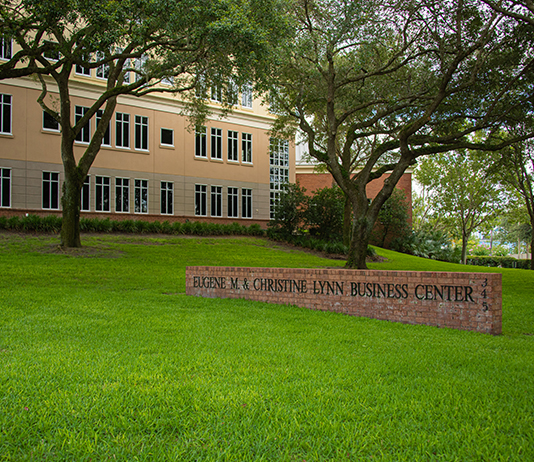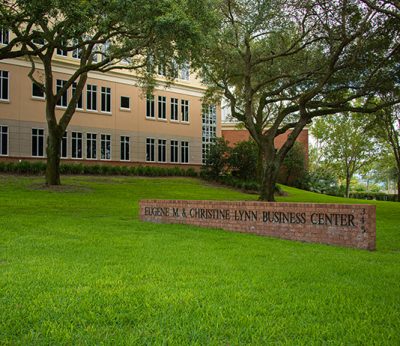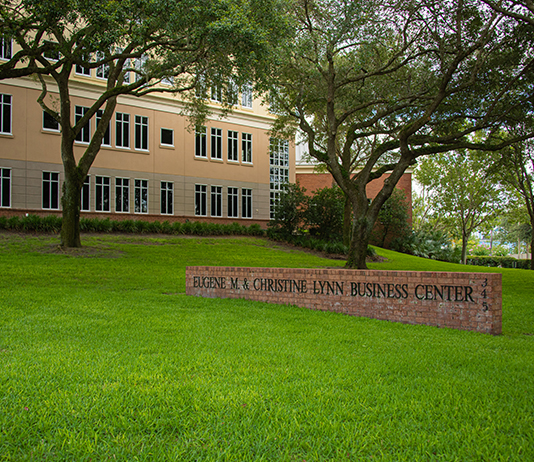 Need a little post-pandemic boost in professional confidence?
It's not uncommon across campuses nationwide — with many students feeling uneasy about conversing with people who are not friends and family. Or, they simply want to bolster their confidence, tenacity and grit to solve problems.
At Stetson, the J.J. Master Center Professionalism Certificate program — created in January 2022 — is designed for students who seek to gain basic networking skills and develop a sense of proactive professionalism before entering the job market.
And the program has become particularly useful these days.
Bob Gibson, MBA, is professor of Practice in Management and director of the J.J. Master Center for Professionalism, which was established at Stetson in 2018. Gibson explains why the certificate program was created: "Since I began teaching, I noticed that while students are incredibly connected through their technology, they are more isolated than ever. The pandemic made this trend even more apparent."
He continues, "Rather than explore the world with a sense of curiosity, many of today's students rely on social media for information and solutions, an incredibly flawed approach to problem solving."
Program Highlights
The J.J. Master Center Professionalism Certificate program is composed of five seminars. The first seminar, Be Knowledgeable, fires up a student's curiosity, love for lifelong learning and focus on current events.
The second seminar, Be Connected, zeroes in on building professional relationships through networking and membership in organizations. In the third seminar, Be Aware, students learn how to recognize their strengths and weaknesses in order to adapt and overcome difficulties. Honesty, trustworthiness and accepting feedback are also covered, as are diversity, equity and inclusion, and emotional intelligence. The Be Polished seminar centers on personal branding, including workplace etiquette and professional dress, along with common business writing. The final seminar, Be Organized, delves into ways to exceed expectations by teaching how to prioritize tasks, plan ahead, tackle multi-step processes and lead by example.
Among the program's speakers are Steven Alexander '85, chair of the Stetson Board of Trustees; other select alumni; recruiters and additional experts in various fields of professionalism. Workshops use tools from role-play to effective-listening exercises. The reading portion of the program includes books such as "The Way of the Shepherd- Seven Secrets to Managing Productive People."
'I Would Never Have Felt Comfortable'
Juana Menendez, a senior majoring in Business Administration (with a minor in business law, entrepreneurship and management) earned the certificate and now serves as an ambassador for the program. Her message to students: "If you feel uncomfortable with communicating or presenting, that's a big reason why you should join the program."
Public speaking was a challenge for Menendez; she knew it was something she would need when she launched her career. Through practice, network meetings and presentations, she forced herself to get comfortable talking in front of people. Today, those efforts have paid off.
"I keep looking back on the program and thinking, 'I would never have felt comfortable going up to strangers who I didn't know, even if it was for professional reasons,'" she describes. Now, she's attending socials and comfortably networking with attorneys.
Menendez believes many classes don't necessarily teach you the business etiquette that is required to be professional. Yet, she adds, the J.J. Master Center Professionalism Certificate program truly does.
Further, the program provides students with experiential learning opportunities, resulting in competitive advantages in the workforce through expert-led seminars, book club meetings, peer networking sessions and micro internships. Also, students who complete the program receive ELR (Experiential Learning Requirement) credit plus five cultural credits. Notably, students whose majors are within the School of Business Administration must complete two experiential learning experiences, such as internships, study abroad and significant leadership.
The Professionalism Certificate program is open to all students, regardless of major. Registration for the Spring 2024 semester, limited to 25 students, is open through Nov. 15. Accepted applicants will be contacted on Nov. 21.
For more information and to apply, visit the program page.
-Patricia Letakis