Stetson Law Hosts Virtual CLE on Bias Elimination in Law School Assessment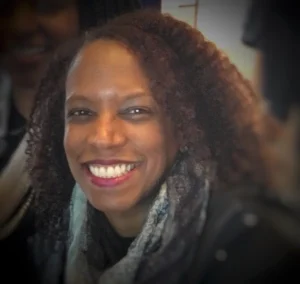 In working to foster just and equitable outcomes on law school campuses and society writ large, legal educators encounter structural racism, implicit bias, and other inequities that limit opportunities for many prospective students.
Stetson Law recognizes this and has been actively cultivating a more inclusive and diverse community on campus at all levels: students, faculty, and staff. To that end, in October 2020, the College approved an anti-racism resolution expressing its commitment to "dismantling all forms of oppressive power dynamics and challenging any assumptions that diminish human dignity, including those that rely on racist assumptions."
Antiracism in Action
In addition to other initiatives, in August 2021, The Institute for the Advancement of Legal Communication hosted Asao Inoue for a talk on anti-racist assessment ecologies.
Recently, Stetson celebrated another milestone in its multifaceted approach to eliminating racism, bias, and inequality on campus by hosting Dean Teri A. McMurtry-Chubb in December 2021 for a talk entitled "Assessing Antiracism or Antiracist Assessment?: Strategies & Critiques for Inclusive and Equitable Writing Communities." Her presentation focused on ways in which law school assessment shapes diversity and inclusivity in the legal profession.
Associate Dean for Research and Faculty Development and Professor of Law at University of Illinois, McMurtry-Chubb is a nationally renowned expert on antiracist and DEI (Diversity, Equity & Inclusion) interventions.
"Bringing Dean McMurtry-Chubb in at this moment to join the conversation on equitable assessment in law schools was the natural next step" in carrying out the College's commitment to antiracism, said Stetson Law Professor Elizabeth E. Berenguer, one of the hosts of the talk.
McMurtry-Chubb's book, Strategies & Techniques for Integrating DEI into the Core Law Curriculum, examines equitable assessment in the context of legal education. It is available as a free download.
"It's not just a scholarly work. It's a wonderful guide," said Stetson Law Professor Lance Long, who co-hosted the virtual event, as he introduced McMurtry-Chubb ahead of her remarks.
The Roots & Symptoms of Systemic Inequities
The conversation about anti-racism in legal education goes back to 1951, McMurtry-Chubb explained, when the American Association of Law Schools' Special Committee on Racial Discrimination rejected a rule proposed by Yale Law School requiring all member schools to integrate in favor of a statement "encouraging" members to avoid "discrimination or segregation on the ground of race or color."
"As you can imagine, this was a concession to Southern schools who did not wish to integrate," she pointed out, adding that the committee's policy surrounding Black students failed to consider their experience, instead regarding them as "ancillary to the needs of white law students."
"We in legal academia have a lot of reckoning to do with ourselves," Berenguer said, in order to deconstruct systemic racism at all levels.
During her talk, McMurtry-Chubb elaborated on how long-held beliefs infused with racial bias are reflected in what law schools determine to be "acceptable behavior" in classrooms, which can lead to narrow standards that deny the existence of racial trauma. Consequently, traditional assessment tools like undergraduate and LSAT performance may unfairly exclude qualified prospective students. This phenomenon can reinforce existing hierarchies favoring white male ways of being and knowing, she emphasized, thereby reinforcing the status quo in the classroom and beyond.
"A More Inclusive Lens"
Following Professor McMurtry-Chubb's presentation, a responsive panel weighed in on the topic offering ways to cultivate a more inclusive legal learning environment. The distinguished panel included Stetson Law Dean Michèle Alexandre and Stetson Law's Professor Berenguer, Assistant Professor Sha-Shana Crichton of Howard University School of Law, Associate Professor Lucille A. Jewel of University of Tennessee College of Law and Associate Professor Brian N. Larson of Texas A&M University School of Law.
Panelists proposed strategies for addressing the pervasive issues of bias and elitism that dominate legal education as well as the legal profession as a whole, including suggesting ways of recognizing the added stress minoritized students must endure in an environment that is already known for its rigorous demands. Panelists described specific strategies educators can adopt in the classroom to foster equity and inclusivity, such as equitable grading techniques to eliminate inherent biases.
"This is really allowing us to do some analysis and some deep thought around some of the existing structures that we have within the legal academy, and also for us to be more thoughtful in terms of how we are thinking of our students and including them in the legal education experience," said Carmen Johnson, Stetson Law's Executive Officer for Diversity, Collaboration and Inclusion at the event's conclusion.
She added that she hopes events like this can offer "a more inclusive lens when it comes to not only education, but, ultimately down the road, practice as we continue to grow the next generation of lawyers and legal experts."
---
Post date: Jan. 18

Media contact: Kate Bradshaw
[email protected] | 727-430-1580