Dean Michele Alexandre Selected for Exclusive HBCU Fellowship Program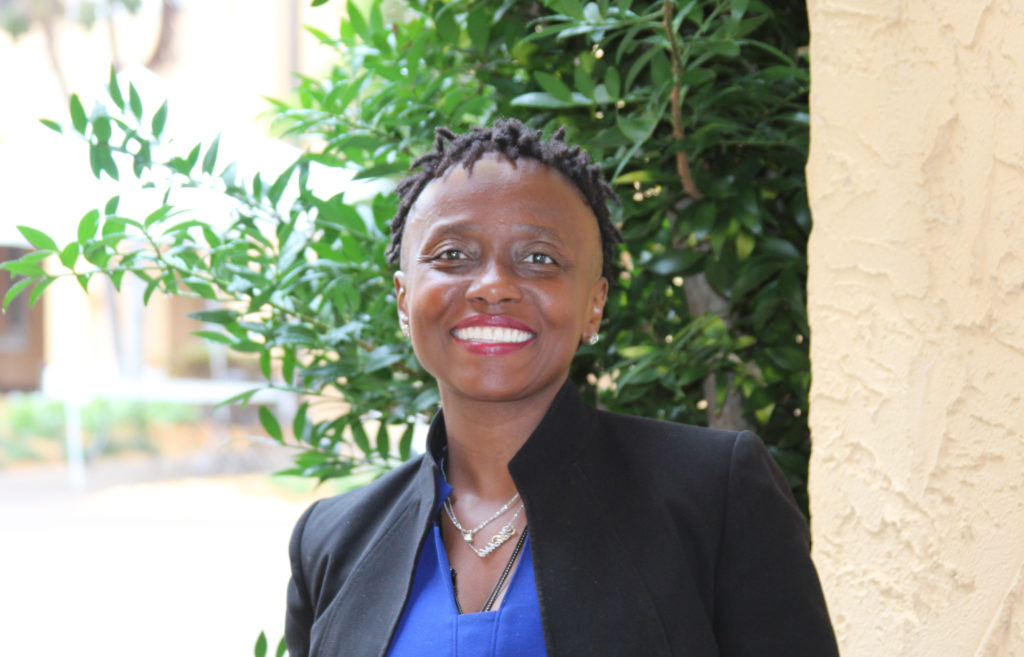 After an intensive selection process, Stetson College of Law Dean Michele Alexandre has been selected to participate in the HBCU Executive Leadership Institute at Clark Atlanta University's 2022 Community of Fellows. The program seeks to cultivate future senior leadership for historically Black colleges and universities (HBCUs) throughout the U.S.
Dean Alexandre is one of 22 to be selected for the program out of a field of over 100 candidates who were thoroughly vetted in a rigorous selection process. Applicants came from a range of backgrounds, from academia to finance.
With both virtual and in-person sessions, the program's competency-based curriculum will equip fellows to serve in critical leadership roles at HBCUs in capacities ranging from fundraising and development to board governance and human resource management.

The fellowship is now in its second year, and organizers say this year's program will build on last year's success in meaningful ways.

"We're just beginning. Our first cohort of fellows led the charge to help ensure the legacy of HBCUs remains intact," said Dr. George T. French Jr., President of Clark Atlanta University, said in a written statement. "On the heels of our inaugural success, this new community of fellows has big shoes to fill. I'm confident that they will help us elevate ELI and take this innovative initiative to the next level as we continue to build the next generation of HBCU leaders."

On average, HBCU presidents' tenure is just 3.3 years – less than half of the seven-year average across all four-year higher education institutions, according to research that examined the role's turnover from 2010 through 2014. This is likely due to the unique challenges many HBCUs face, from lagging technological infrastructure to the relative lack of endowment funding for scholarships.

This program aims to change that by working to grow the candidate pool for presidencies and other executive roles within the 100 HBCUs in the U.S. The program is akin to an incubator for senior leadership, one that aims for "knowledge delivery, hands-on skills, and intuition based on know-how."
Program leadership believes the unique program will greatly benefit HBCUs in the future.
"The first community of fellows learned and connected in a manner that is unprecedented for executive programs, largely in part to the work of our amazing leadership team," said Dr. Phyllis Worthy Dawkins, former President of Bennett College and Executive Director of the HBCU ELI at CAU. "This unique curriculum was designed specifically for HBCUs and we look forward to seeing the fruits of our labor. HBCUs matter today – now more than ever."
The program is supported by entities including the Chan Zuckerberg Initiative, ECMC Foundation, Microsoft, the Charles Stewart Mott Foundation, Toyota, and The Rich Foundation, Inc.
---
Post date: Jan. 26

Media contact: Kate Bradshaw
[email protected] | 727-430-1580