Stetson Law Fla. Bar Exam Pass Rates Among Top in State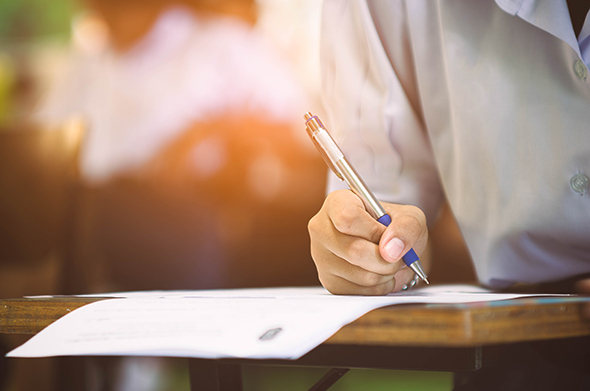 The Florida Board of Bar Examiners' February 2022 Bar Examination results are in – and Stetson Law's passage rate is one of the best in the state.
Of the 27 Stetson Law first-time bar takers who sat for the exam, 21 passed, meaning Stetson's pass rate for first time-takers is 77.8 percent. The statewide average is 61.6 percent. Stetson Law's passage rate was the second-highest in the state for the February 2022 bar results, following Florida State University College of Law by about a percentage point.
This was the first in-person bar exam since February 2020, and it included Part A, the Florida-prepared portion of the examination, and Part B, the Multistate Bar Examination (MBE).
Stetson Law Dean Michèle Alexandre congratulated the bar takers and thanked the greater Stetson Law community for fostering student success.
"We know the duress that all bar takers are under, given the pandemic and other external stressors, and affirm every Stetson graduate who sat for the February 2022 bar exam," Alexandre said. "We thank the entire Stetson Law community for continuing to support our graduates in a collaborative, student-centered fashion."
The encouraging results are a reflection of Stetson Law's dedication to equipping students with critical skills they need for success in their profession, which starts with passing the bar.
"Our commitment, as an institution, is to be certain that every Stetson Law student has a strong foundation upon which to prepare for and pass the bar, with a rigorous curriculum, comprehensive academic support, and specific bar-related programming that empower them to be successful in law school and in the practice of law," Alexandre said.
---
Post date: April 12, 2022

Media contact: Kate Bradshaw
[email protected] | 727-430-1580