Diversity Week Tabling Inspires Connection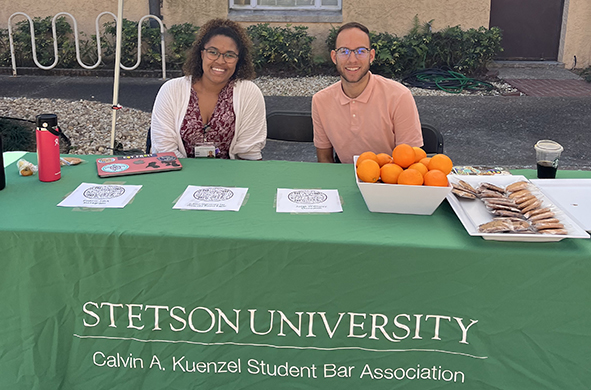 As Ketanji Brown Jackson's recent confirmation to the U.S. Supreme Court demonstrates, diversity can be transformative when the legal community embraces it. Events like the tabling that took place during Diversity Week at Stetson Law celebrated diversity through connection and conversation.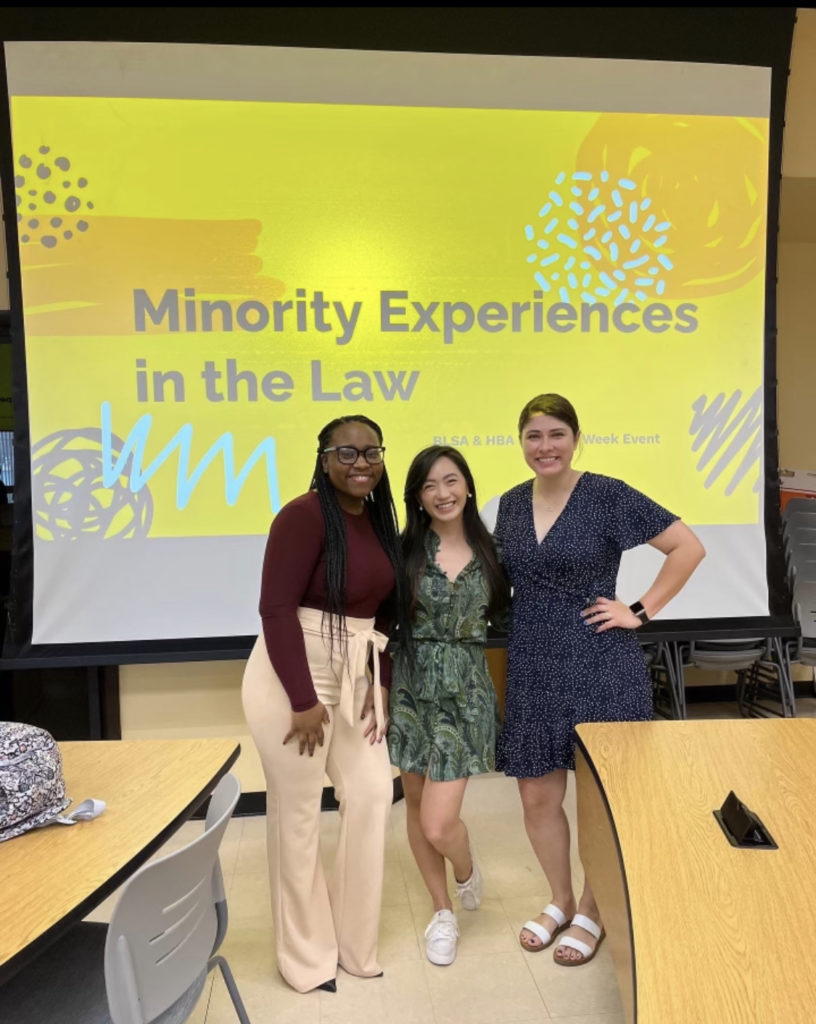 An annual event hosted on campus by the Student Bar Association's Diversity Committee, Diversity Week features a different theme each year, depending on the campus climate and current legal issues being discussed in the public sphere, organizers say. This year, that theme was "This is U.S."
"Our committee chose this theme because of the recent use of the American flag to promote partisanship and political messages," said Edson Abadia, Jr., Co-Chair of the Stetson Law Student Bar Association's Diversity Committee. "No matter your background, the American Flag is a symbol of strength, unity, and justice."
Diversity Week focused on topics such as what it means to be a citizen of the United States, different civil rights movements in the U.S., and minority experiences in law school. It featured panel discussions and other related events – including a virtual keynote from Georgia Judge Timothy Walmsley, who is best known for presiding over the murder case against the men who killed Ahmaud Arbery in 2020.
The tabling that took place over the course of the week offered members of the Stetson Law community the chance to engage with one another on a variety of topics in a non-classroom setting, Crummer Courtyard. They created space for students to interact with faculty, staff, and classmates in a manner less formal than they typically do over the course of the semester – all while learning about opportunities they might not have known about.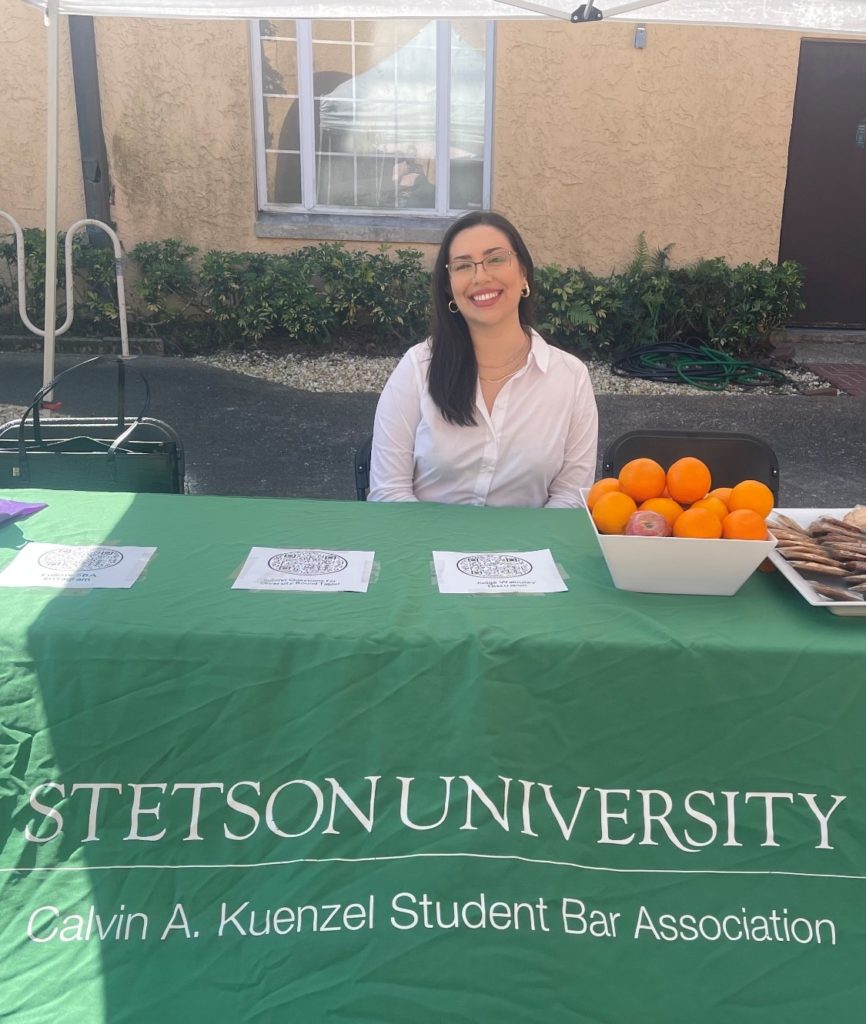 "The tabling event created an opportunity for less formal conversations with students that allowed me to learn more about their priorities and interests and to share some information about how the Social Justice Advocacy concentration might help them to achieve their goals," said Professor Kristen Adams, who is director of Stetson Law's Dispute Resolution program.
Laura Tankel, Deputy Director of the Office of Career and Professional Development at Stetson Law, said her team enjoyed being able to meet new students and boost the department's visibility on campus.
"Being visible to the students allowed us to share our department's goals and programs," Tankel said.
She added that the tabling helped introduce students to the resources her team provides, set up coaching appointments, and promote upcoming job fairs and other events.
Students who strolled through Crummer Courtyard during tabling events found a more relaxed, open setting in which to discuss the common factor that brings everyone to campus: interest in law.
"People seemed more introspective about how the law services us all and likewise how it is failing many of us," said Lei-Lani Rogers, a board member of the Lambda Legal Society. "The ability to convey these realizations in eloquence, absent of academic demand, was empowering."
---
Post date: April 12

Media contact: Kate Bradshaw
[email protected] | 727-430-1580