Law Prof. Pete Lake weighs in on possibility of Berkeley enrollment freeze
By Josh Moody
Inside Higher Ed
February 16, 2022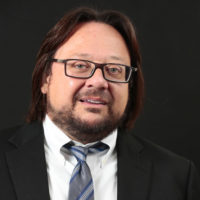 As an enrollment freeze loomed at the University of California at Berkeley, Inside Higher Ed explored the issue and its root causes in depth – namely, community opposition to a proposed campus expansion. To accomplish this, the publication sought insights from Stetson Law Professor Peter Lake, who is director of Stetson Law's Center for Excellence in Higher Education Law and Policy.
Story excerpt:
Peter Lake, the Charles A. Dana Chair and director of the Center for Excellence in Higher Education Law and Policy at Stetson University College of Law, described the legal situation as unusual and one that will be watched closely.
"It's a fascinating standoff," Lake said. "Can a college do what it wants to create the environment it wants or will community impact begin to have to be part of admissions thinking? If we bring in another 1,000 students, will there be a place for them to live where there isn't this impact on infrastructure? It's never been a broad legal requirement for admissions committees to think that way. It's almost as if they're being pulled into some community-planning dynamic."
Ultimately, Lake expects the case to end up in the hands of the California Supreme Court.
This article was originally published on the Inside Higher Ed website on February 16, 2022, with the headline, "Enrollment Freeze Looms at Berkeley."
---
Post date: April 28

Media contact: Kate Bradshaw
[email protected] | 727-430-1580