Stetson Law Joins International Sea Turtle Agreement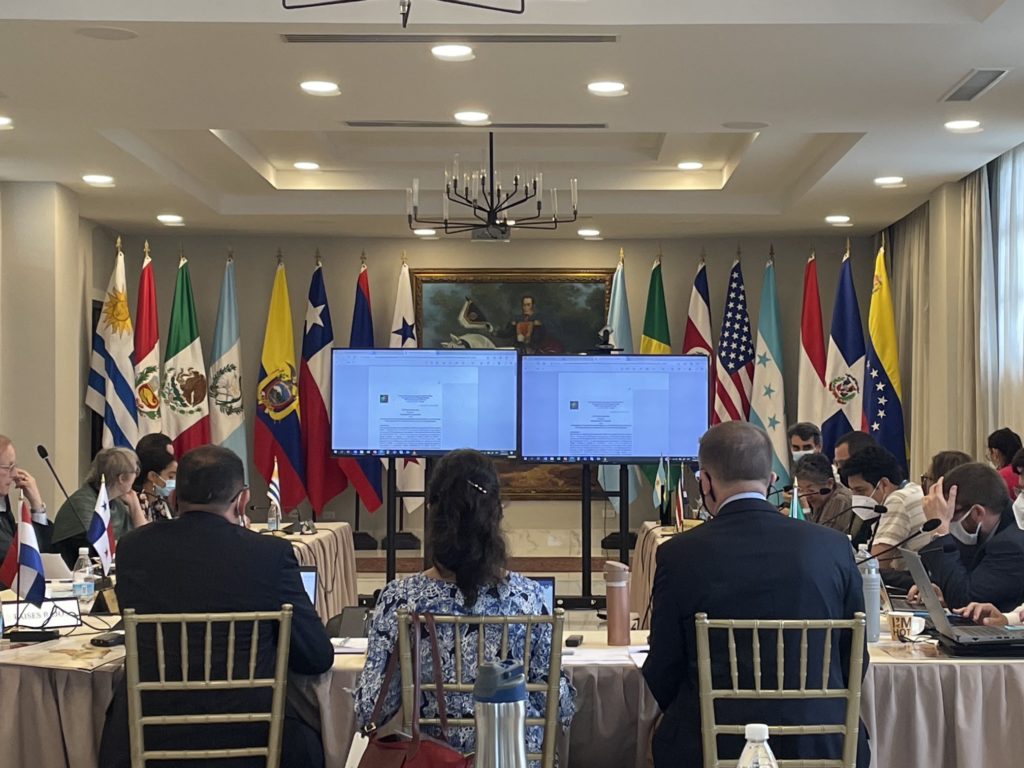 Stepping up its efforts to help protect vulnerable sea turtle populations in the Western Hemisphere, Stetson Law's Institute for Biodiversity Law and Policy officially entered into an agreement with the Inter-American Convention for the Protection and Conservation of Sea Turtles (IAC) on June 17.
The agreement, a memorandum of cooperation between the two entities, was approved during a meeting of the IAC's Conference of Parties in Panama.
Though unprecedented, the agreement does not mark the first time Stetson Law has collaborated with the IAC.
Through the Biodiversity Institute, Stetson Law has long supported the IAC. The college hosted events for IAC committees in 2011 and again in 2019. Stetson Law students also compiled a digital archive of all IAC parties' laws and regulations relevant to sea turtles, which is now available on the IAC's website.
The new agreement steps up that support with the addition of consultation on issues that need legal insight, assisting with research, and hosting more IAC meetings and conferences.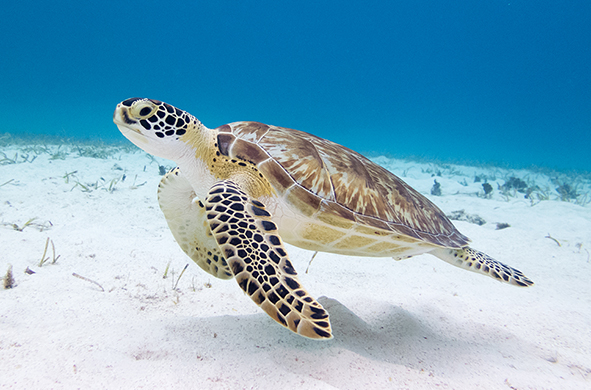 It's a mutually beneficial relationship: the Stetson Law community will lend its expertise in a manner that helps further the IAC's mission while giving students the opportunity to see firsthand how environmental agreements work.
"It is one thing to read about an environmental treaty in book, but it's a completely different matter for the students to see it in practice," said Law Professor Royal Gardner, director of the Institute for Biodiversity Law and Policy. "Our collaboration with the IAC provides students the opportunity to better understand how countries—and individuals—work together to protect sea turtles."
A collaborative effort among coastal and island nations in the Western Hemisphere, the convention develops and implements "harmonious measures between nations, multilateral coordination of conservation and protection actions, and oversight of the implementation of a regional agenda," according to the IAC website. It offers a legal framework for member countries to take action to help sea turtle populations recover and grow, including protections for critical habitats like nesting beaches using the best data available and taking environmental, socioeconomic, and cultural factors into consideration.
The member countries are Argentina, Belize, Brazil, Chile, Costa Rica, Dominican Republic, Ecuador, Guatemala, Honduras, Mexico, The Caribbean Netherlands, Panama, Peru, the U.S., Uruguay, and Venezuela.
The agreement is the Biodiversity Institute's second Memorandum of Cooperation with an international environmental secretariat. The other is with the Ramsar Convention, an international treaty on sustainable use of wetlands. As part of this agreement, the Stetson community contributed significantly to the development of the first Global Wetland Outlook in 2018, a report on the state of the world's wetlands, which is the Ramsar Convention's flagship publication.
Learn more about the Institute for Biodiversity Law and Policy.
---
Post date: June 23, 2022

Media contact: Kate Bradshaw
[email protected] | 727-430-1580