Youth Civic Engagement Program Introduces Teens to Advocacy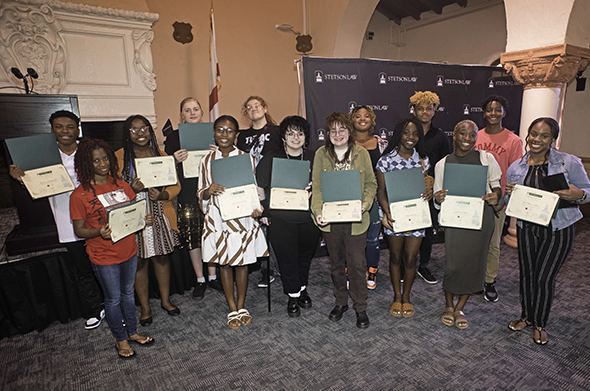 Over the course of a week in July, high school students from in and around St. Petersburg got an up-close look at how government works at all levels – and how to use their voices to advocate for change.
The eye-opening experience, conducted in partnership with the nonprofit organization Foundation for a Healthy St. Petersburg, invited a diverse group of local youth to engage with Stetson Law faculty and staff, judges, lawyers, and other professionals. All shared insights on the justice system, how laws are made, and how to promote social justice at the ballot box and beyond.
It also involved thought experiments on how to create a society from the ground up, respectful debate about the role government should play in everyday life, lessons in post-high-school life, and self-care sessions.
IN PHOTOS: Stetson Law's 2022 Youth Civic Engagement Program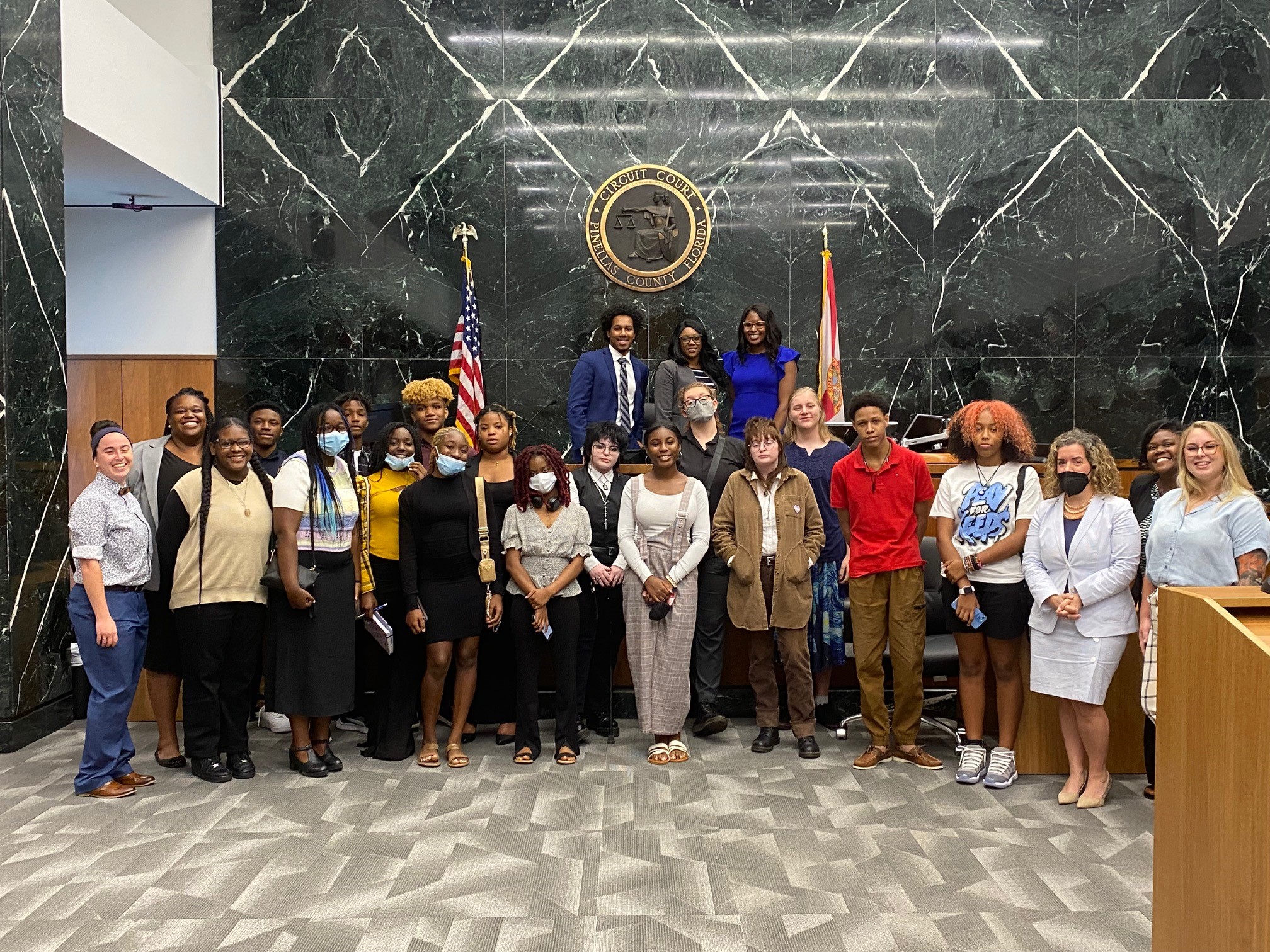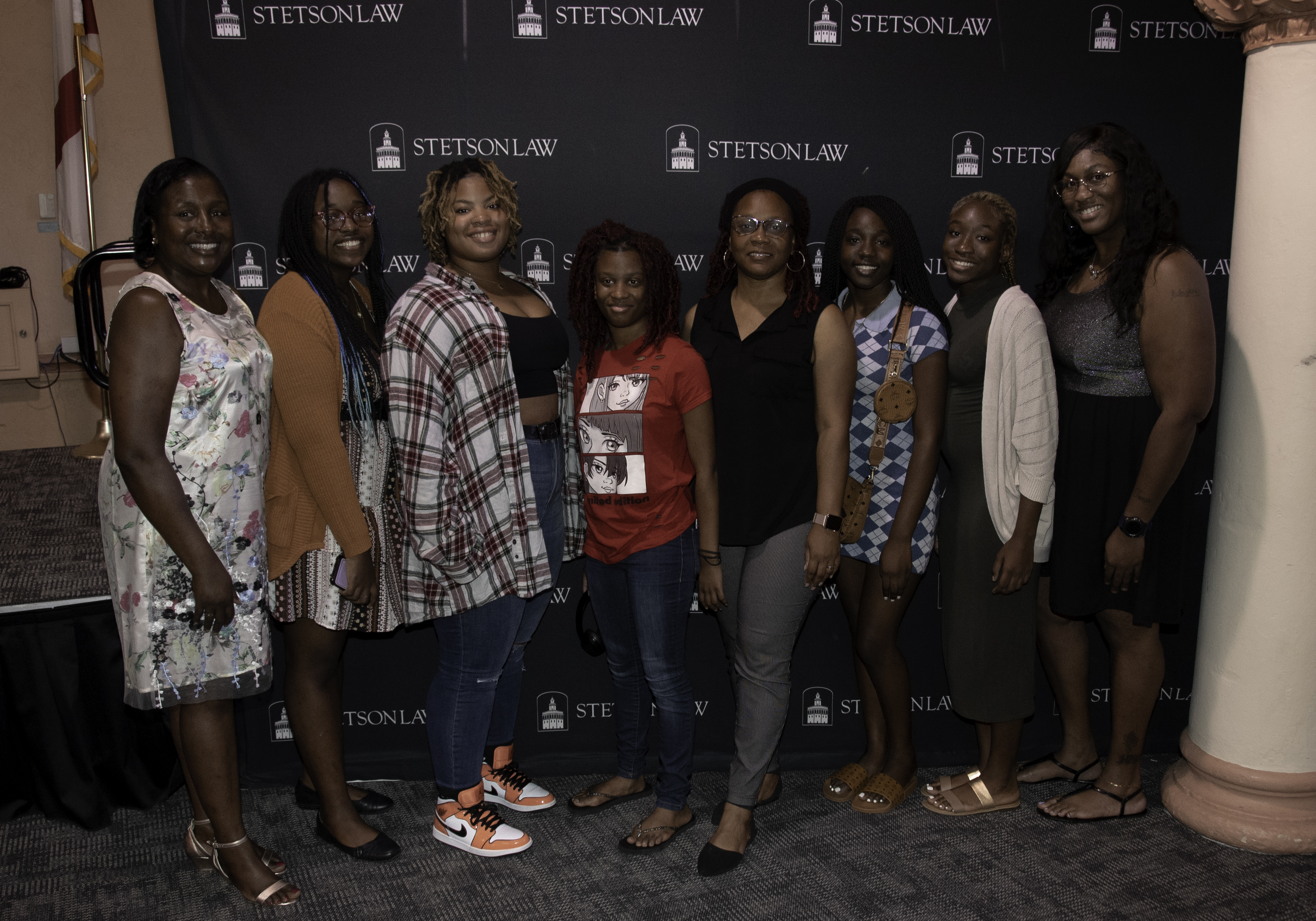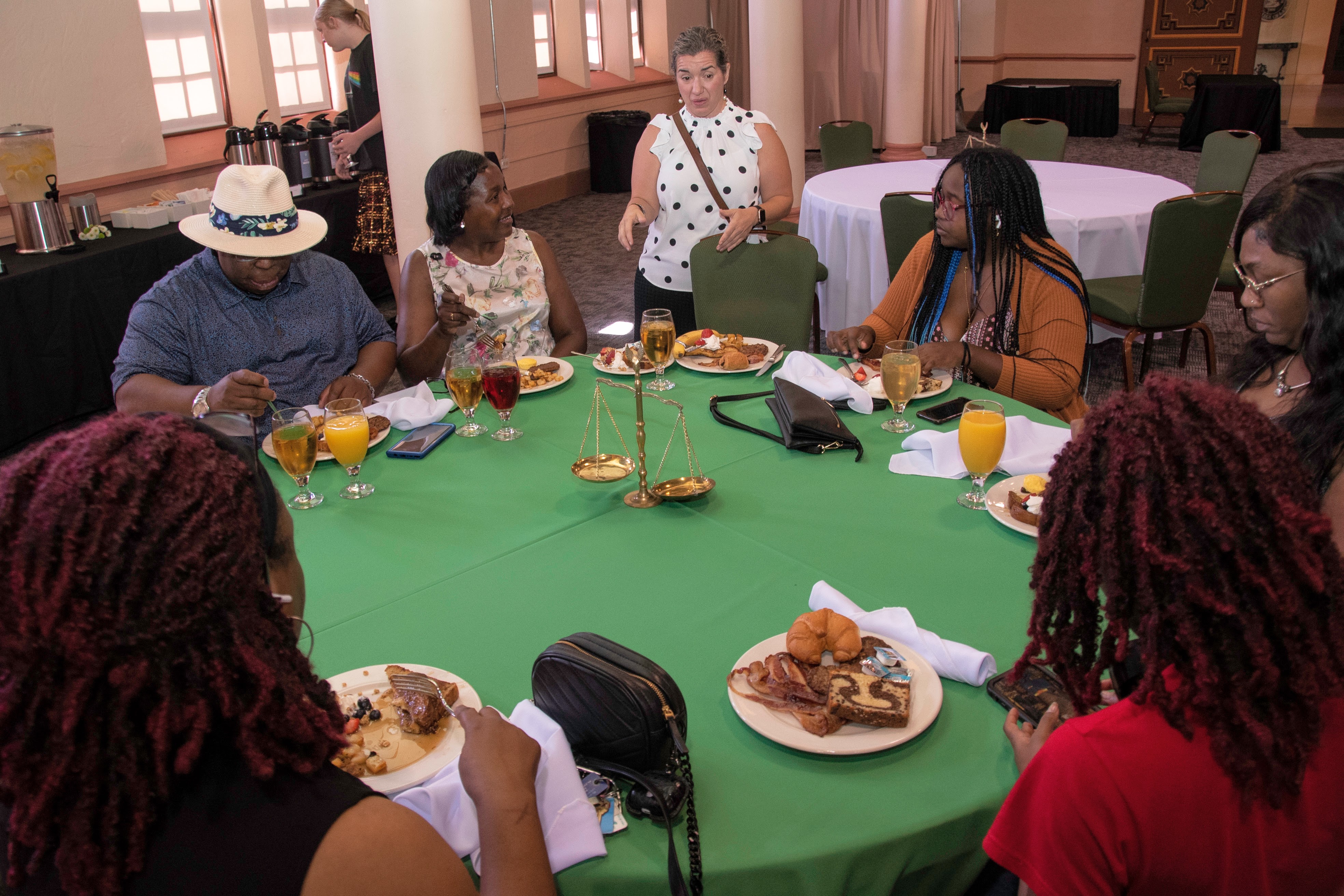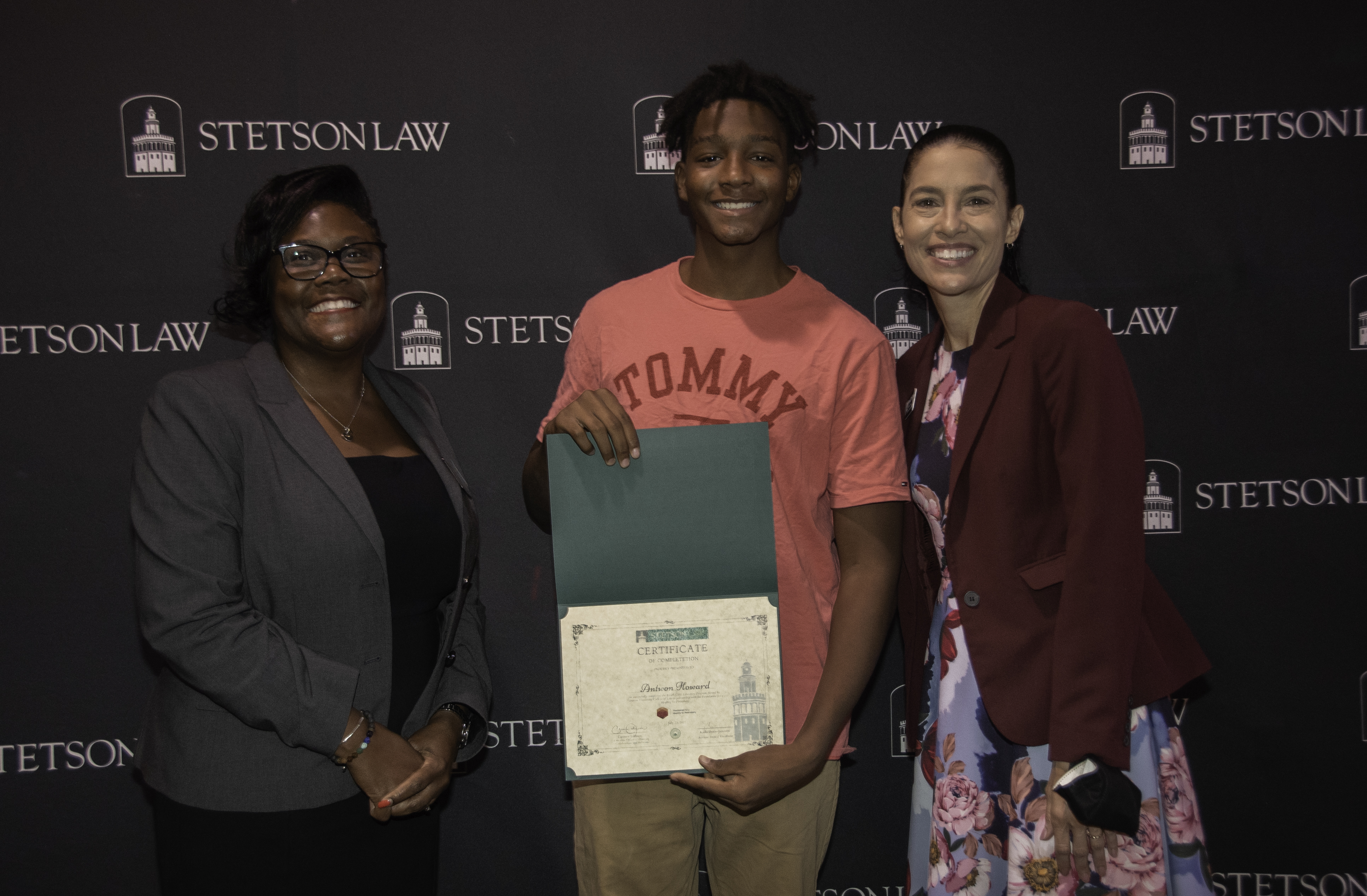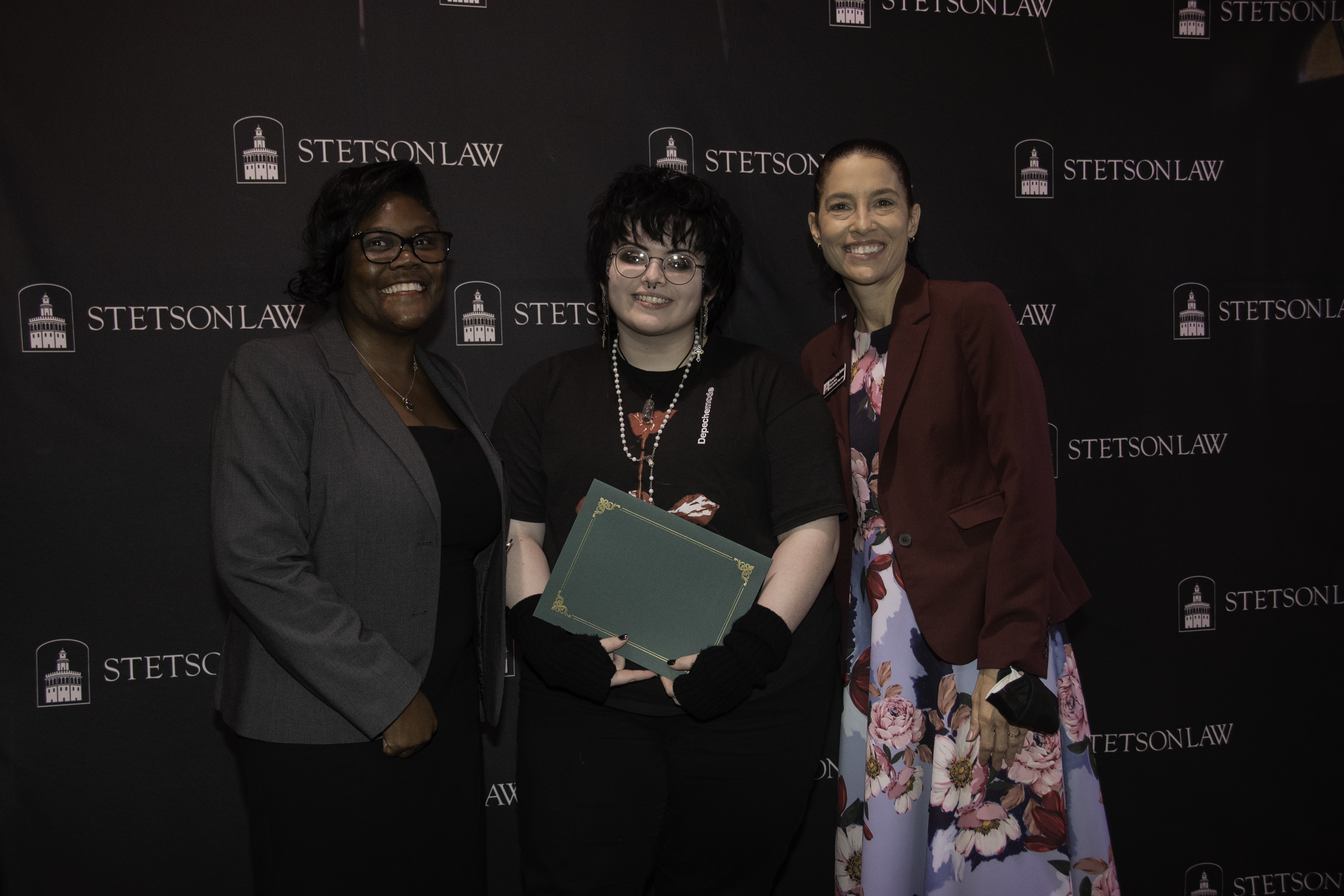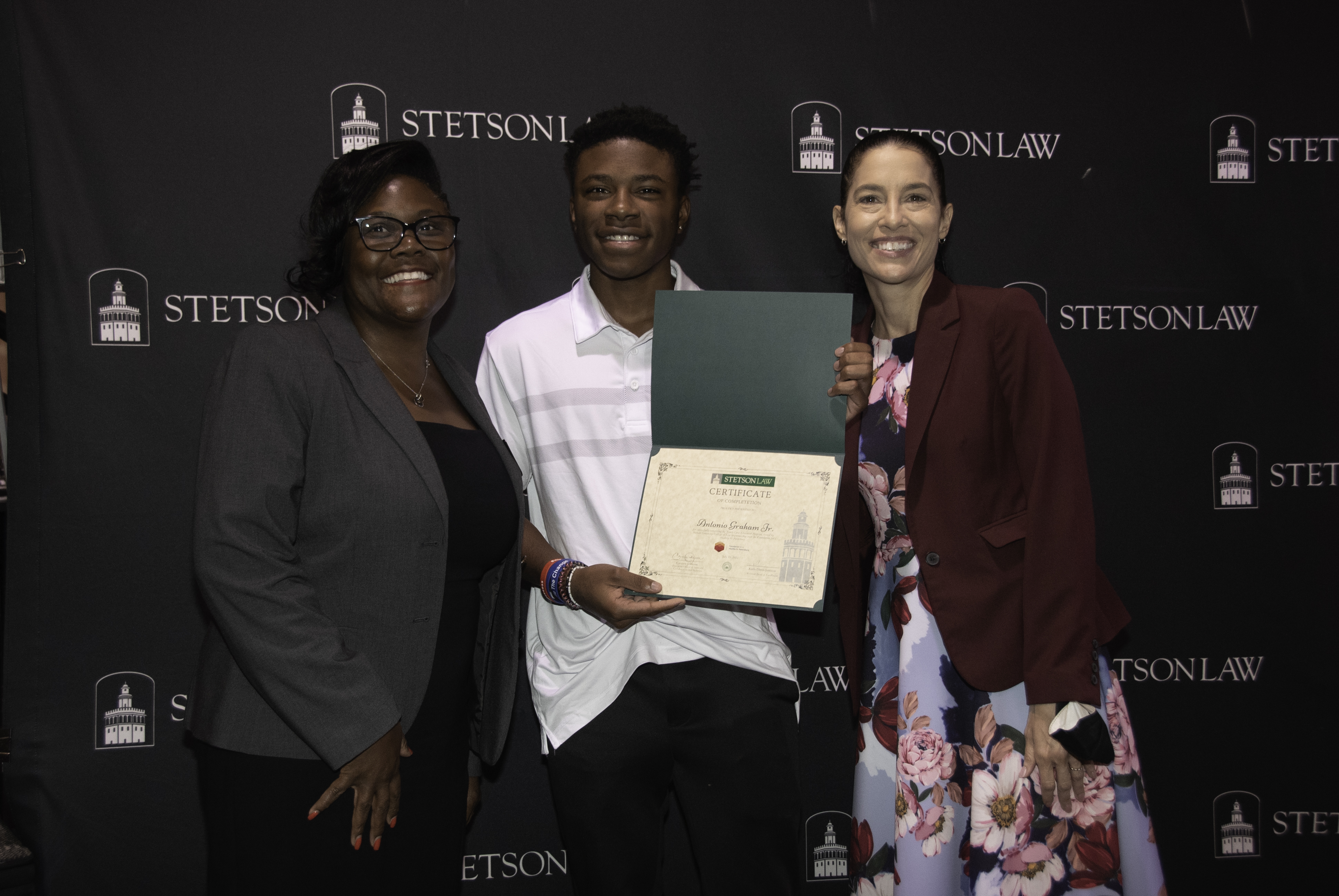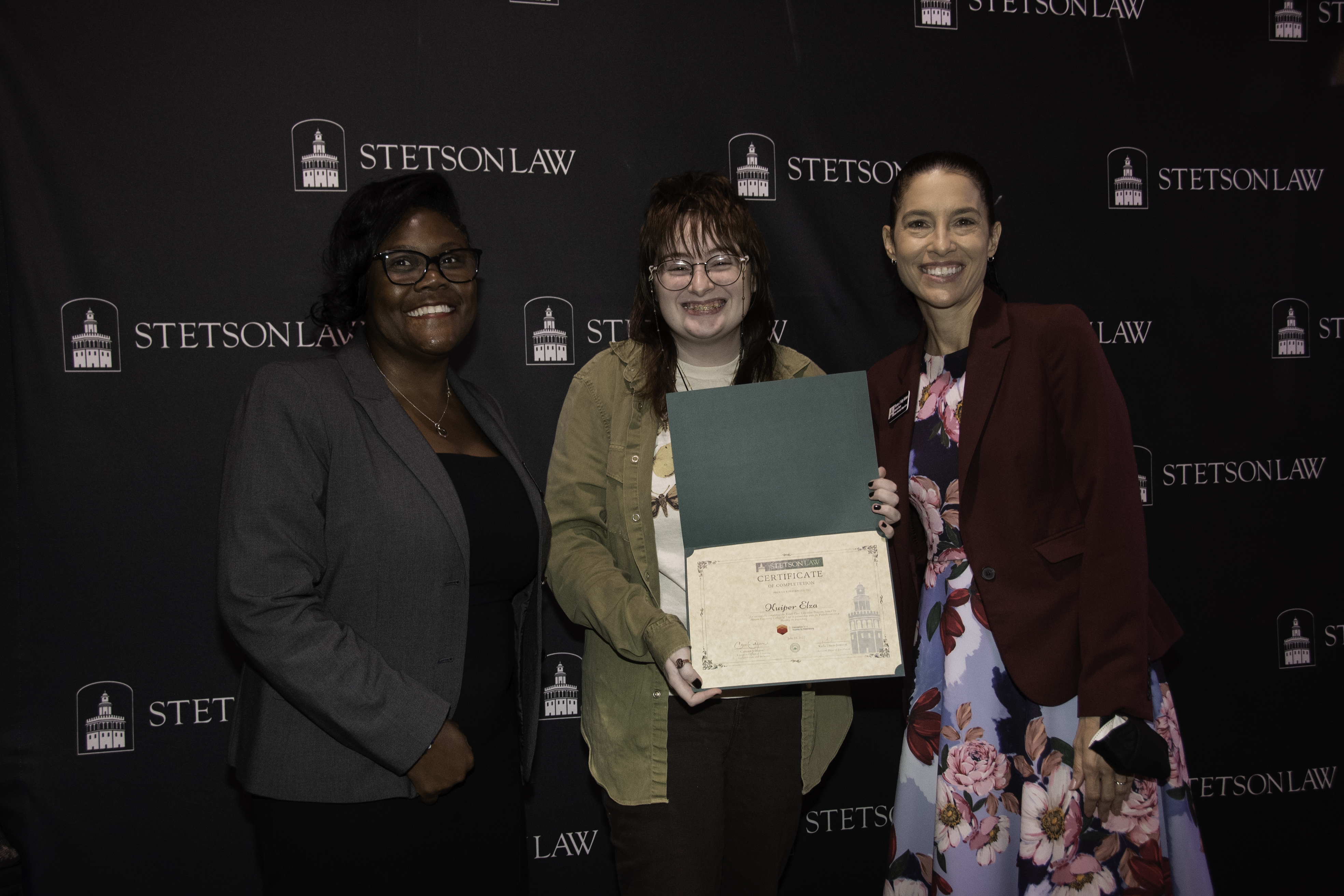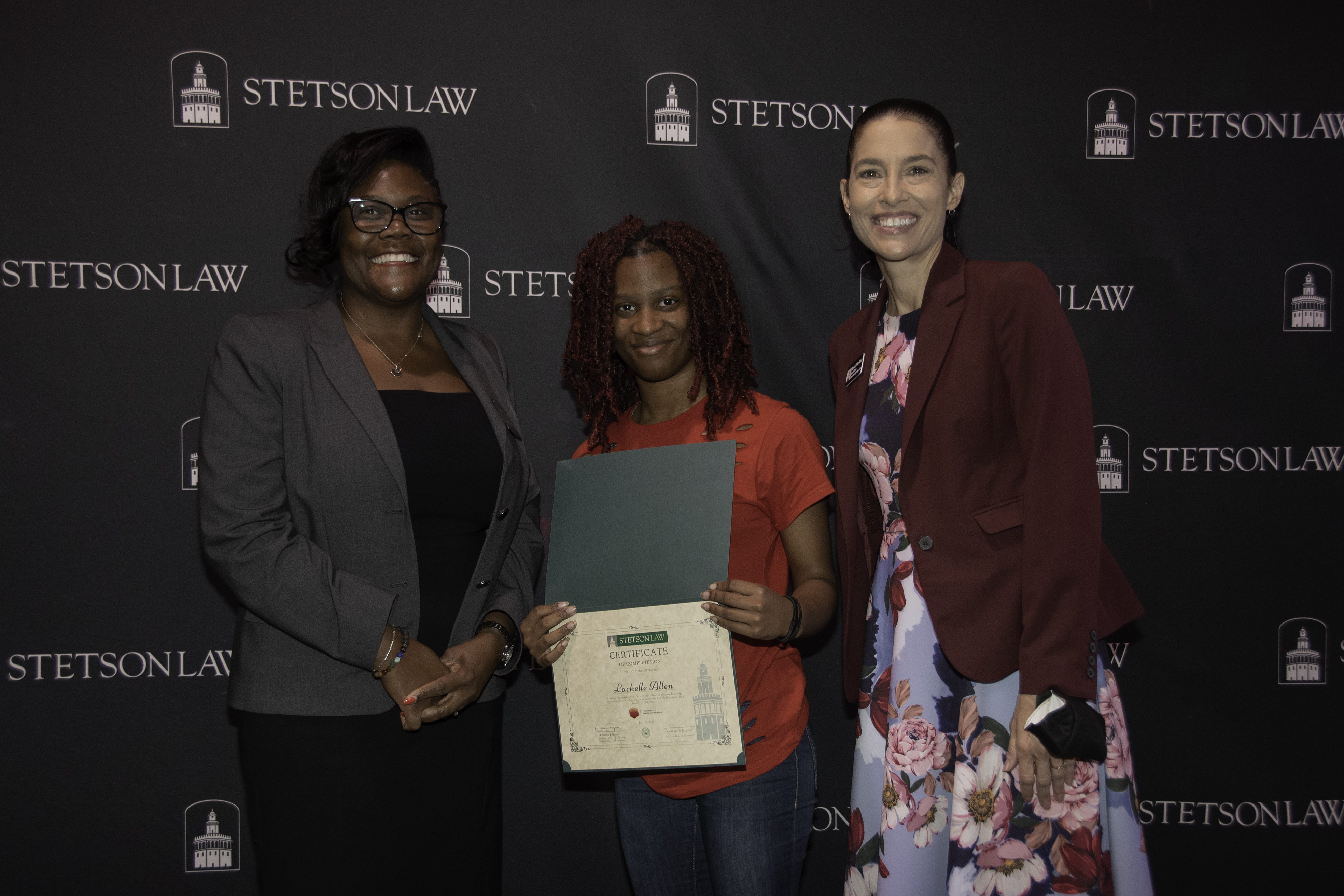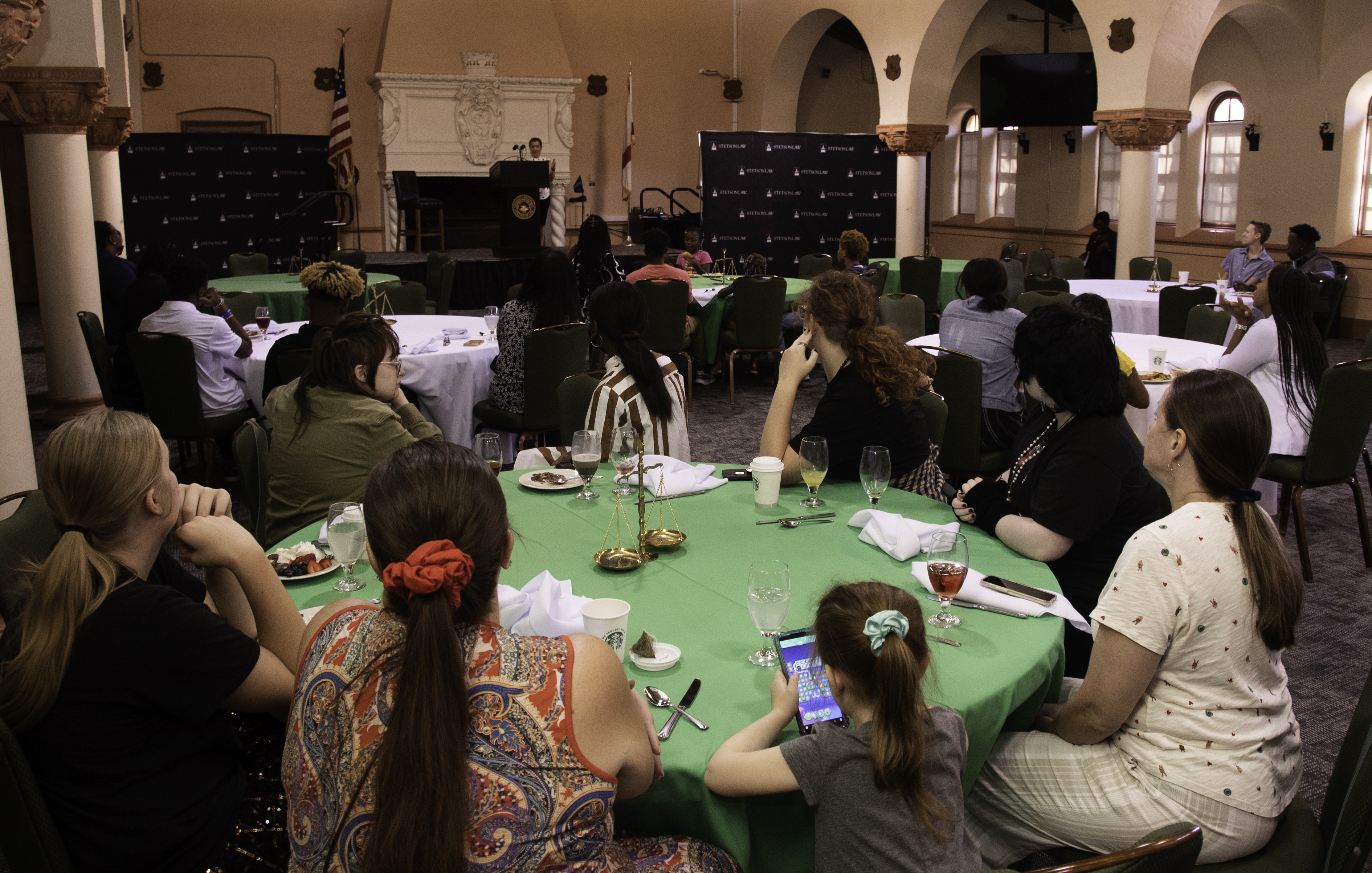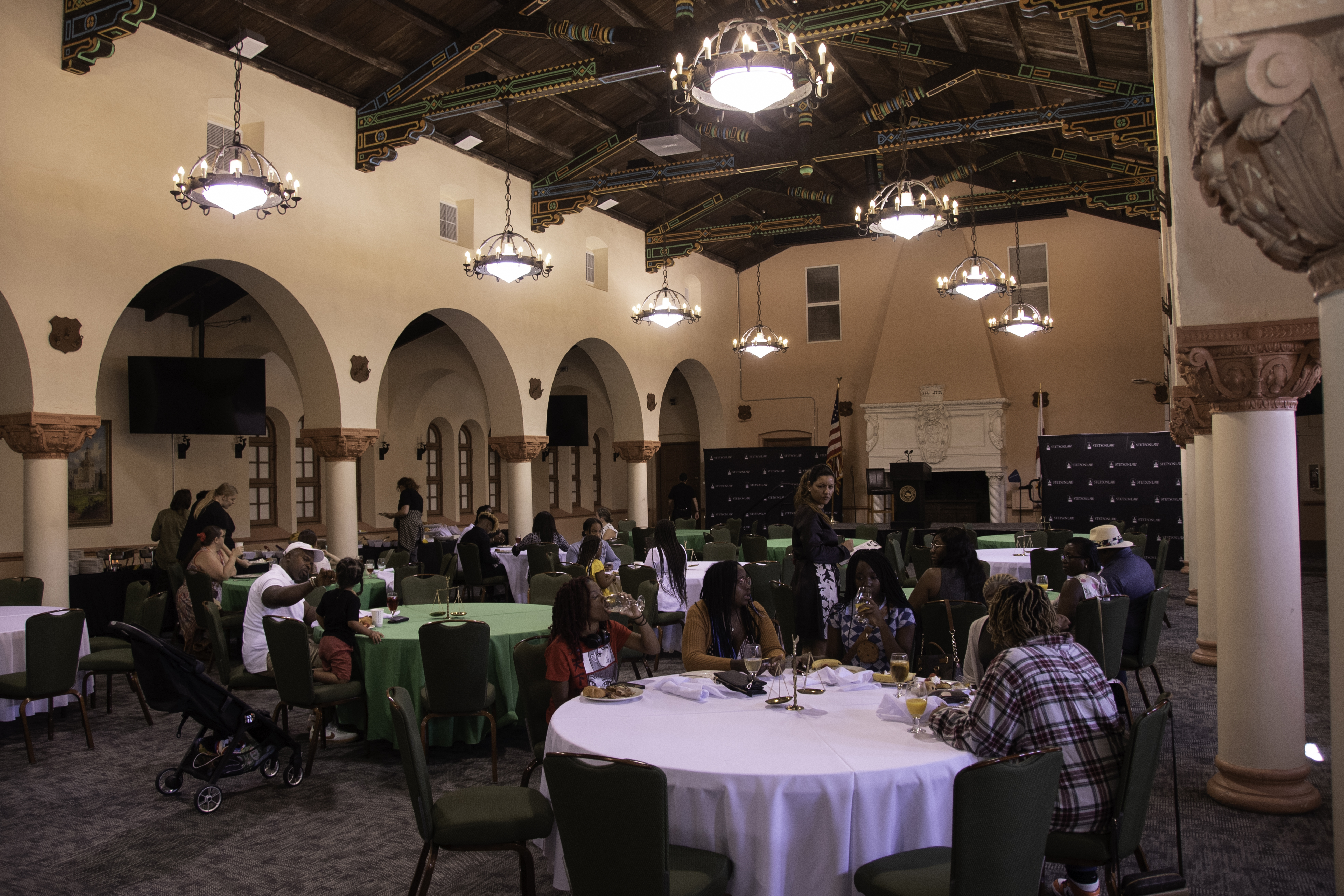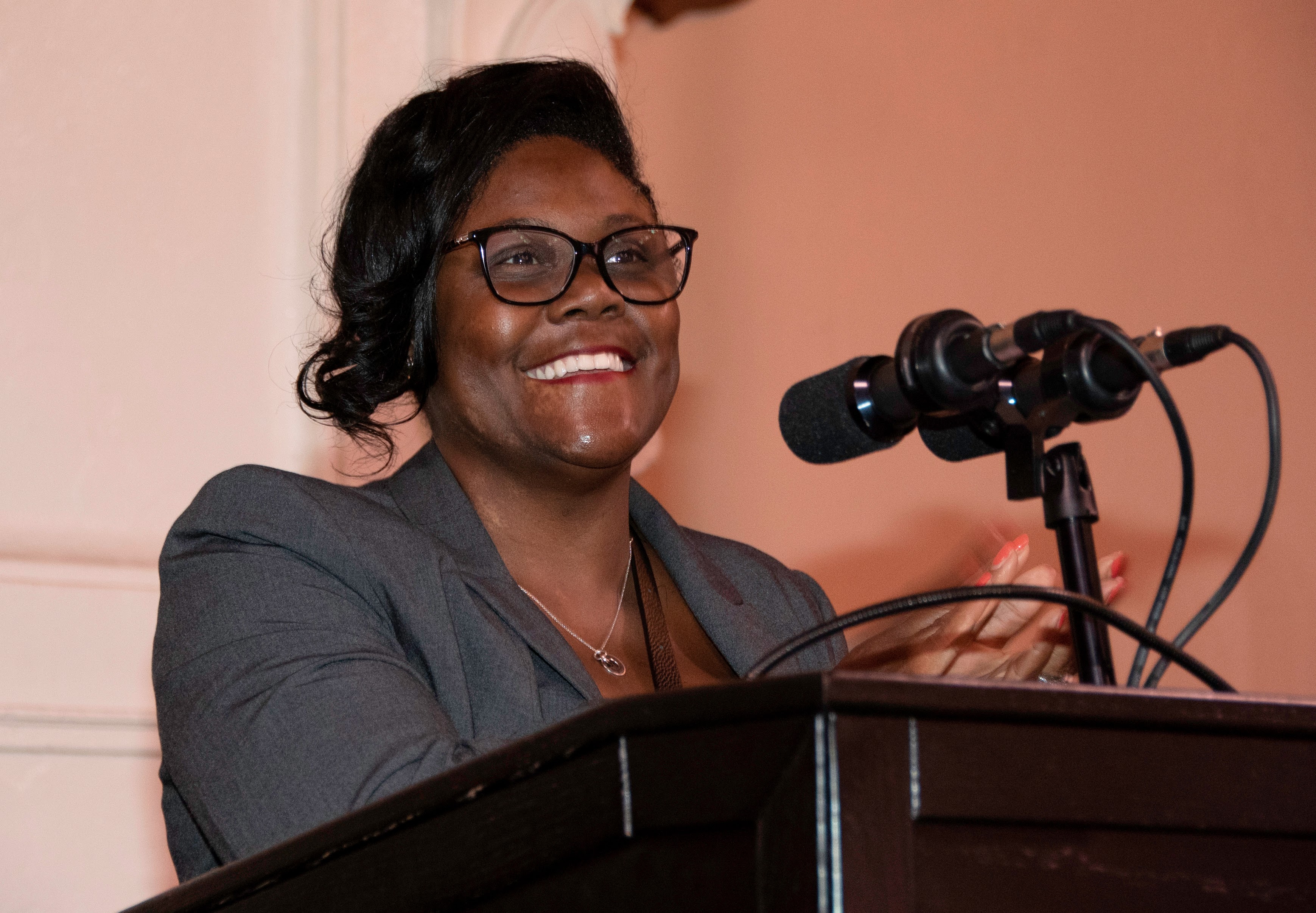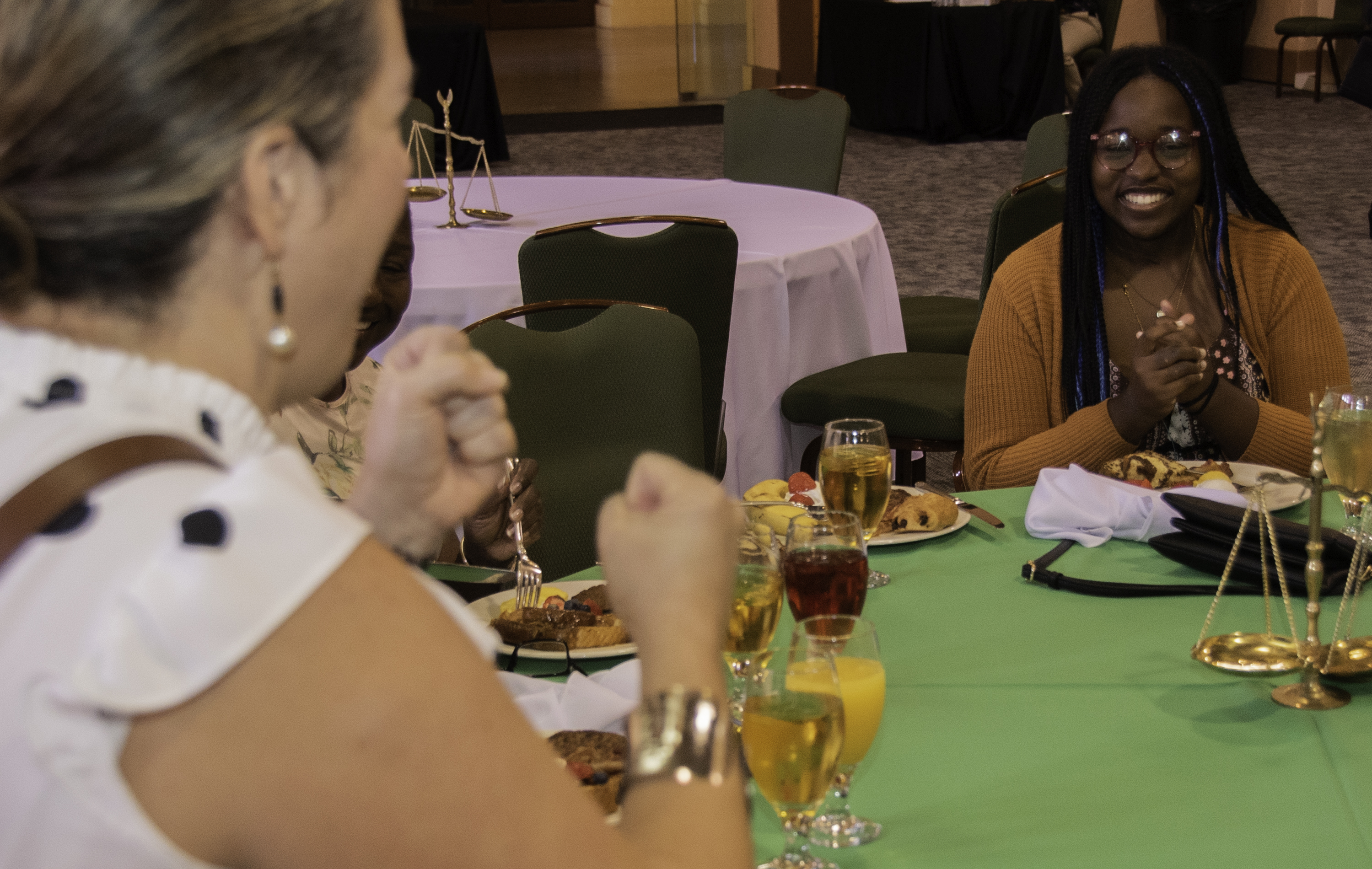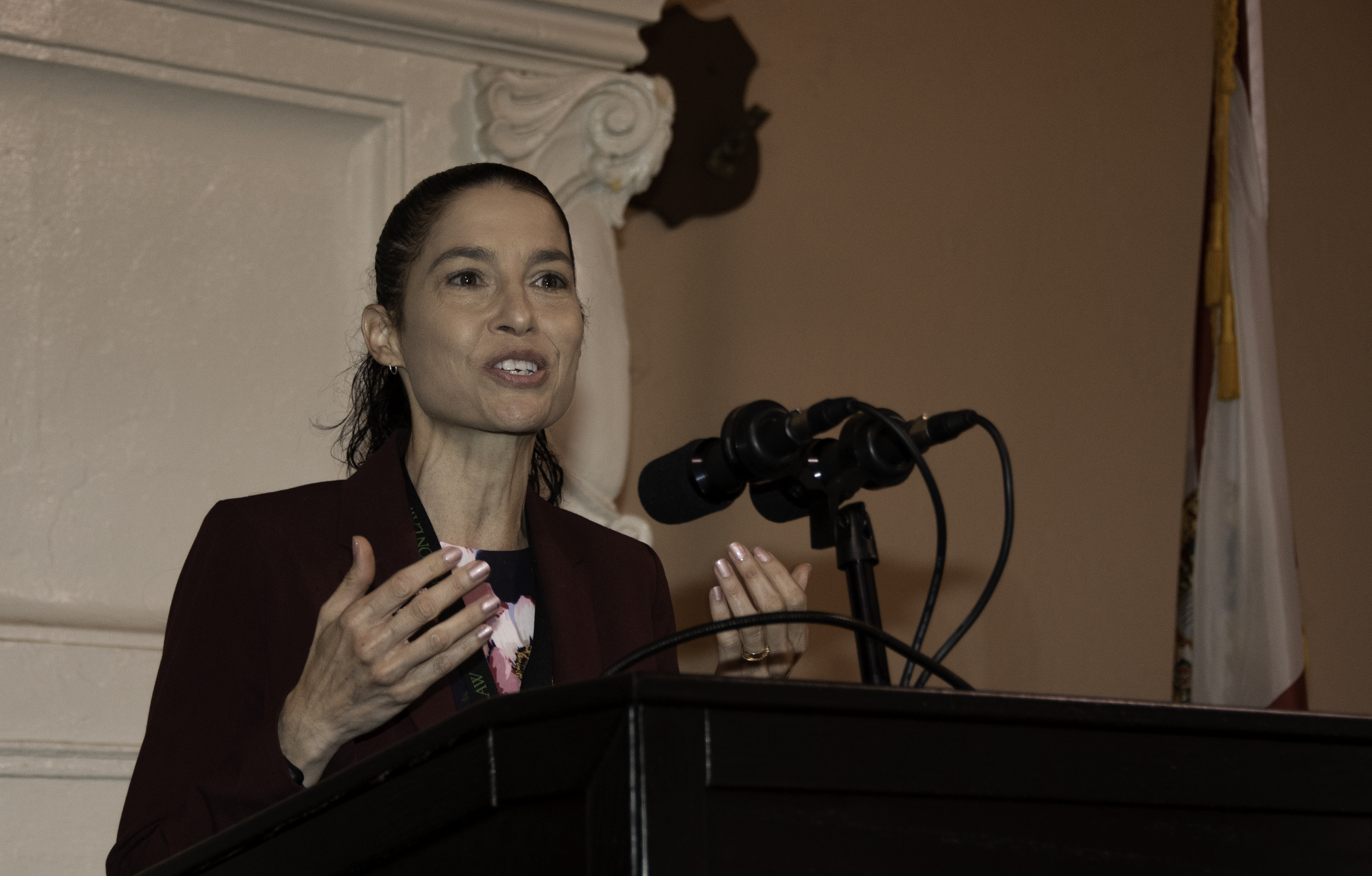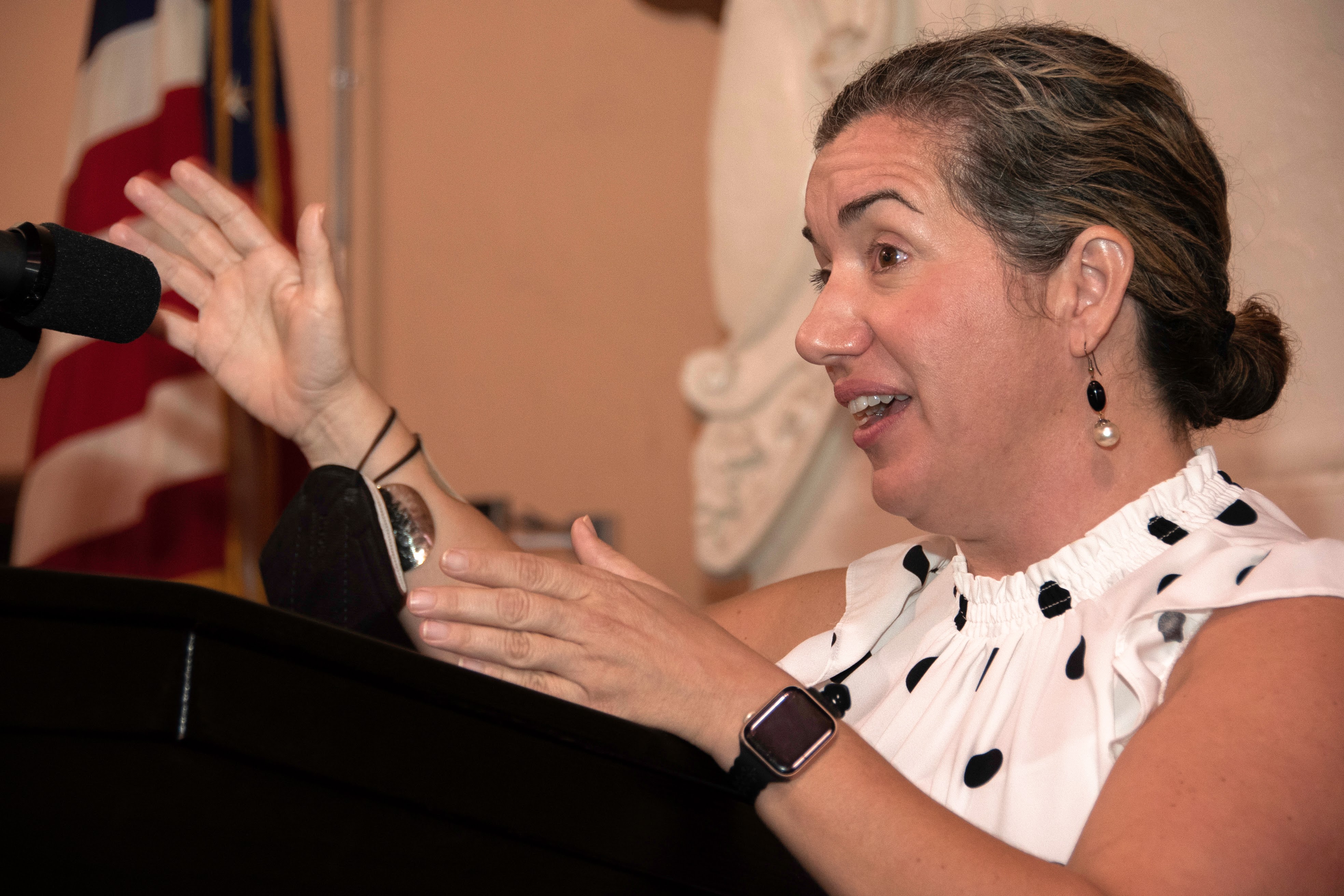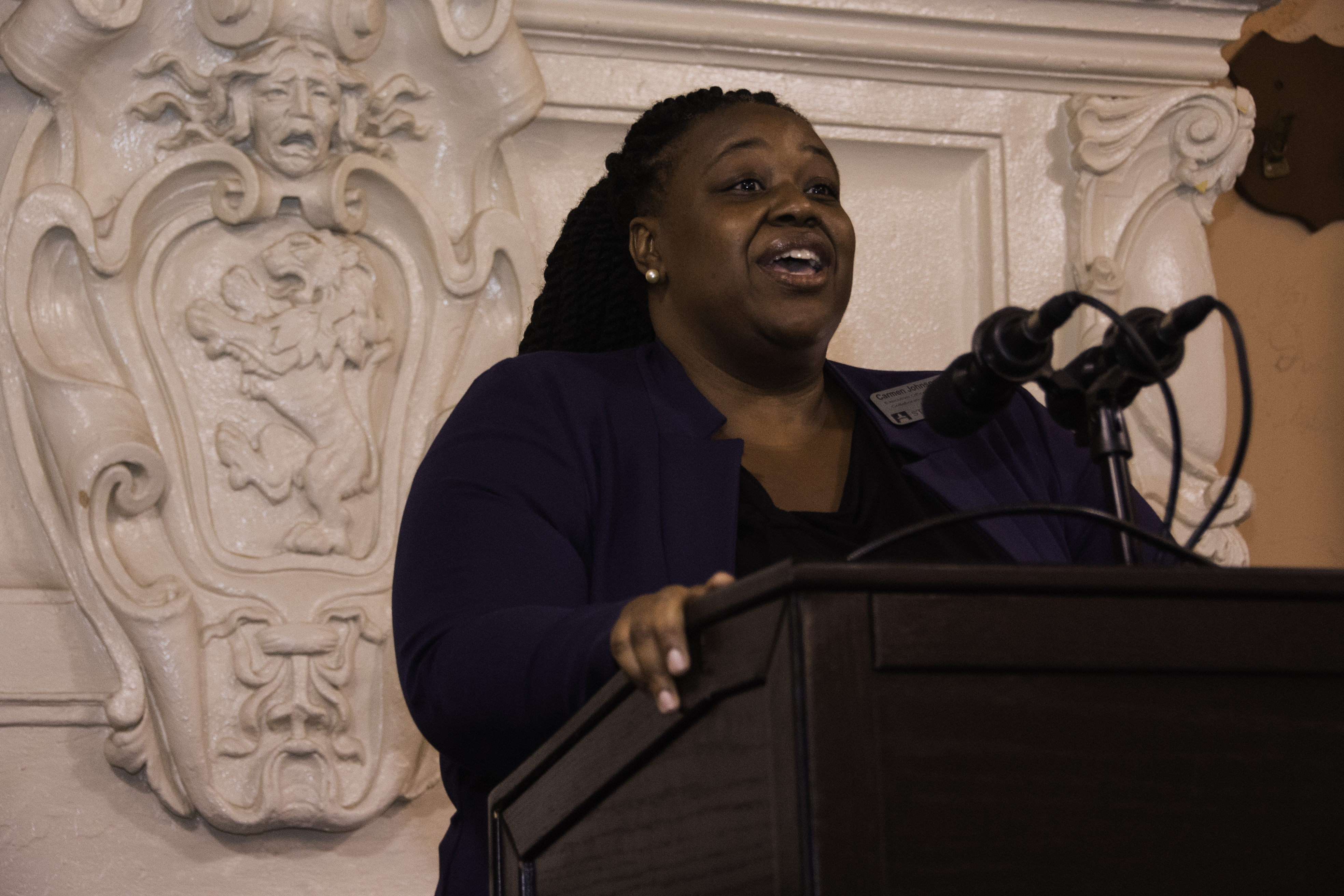 YouthCivicEngagement2022Groupshotcourtroom
Youth-civic-engagement-2022-women-group-shot
Youth-civic-engagement-2022-group-table
Youth-civic-engagement-2022-Antwon-Howard
Youth-civic-engagement-2022-Julian-Fuller
Youth-civic-engagement-2022-Antonio-Graham
Youth-civic-engagement-2022-Kuiper-Elza
Youth-civic-engagement-2022-Lashelle-Allen
Youth-civic-engagement-2022-back-of-room
Youth-civic-engagement-2022-wide-shot
Youth-civic-engagement-2022-Karla-Davis-Jamison
Youth-civic-engagement-2022-Cerniglia1
Youth-civic-engagement-2022-Theresa-Pulley-Radwan
Youth-civic-engagement-2022-Professor-Christina-Cerniglia
Youth-civic-engagement-2022-Carmen-Johnson
Now in its second year, the Youth Civic Engagement Program aims to enhance civics education for the participants – thereby equipping students with a working knowledge of their rights and the avenues by which they can advocate for their communities.
"We must change the world for the better. No matter what," said Carl Lavender, chief equity officer at the Foundation for a Healthy St. Petersburg, as the program started. "As aspiring young leaders…you're able to go to trial and litigate on behalf of what is good for all of us as people."
During virtual and in-person events, instructors sought to give participants a deeper understanding of their place in the world and how to challenge the status quo.
"One of the things that we want to do is to motivate you to learn more about why things are the way they are," said Law Professor Judith Scully, who helped organize the program. "We want to also help you to understand that the words on the page that constitute the law may not always be the best possible way of protecting our rights."
A broad range of backgrounds & interests
The students were selected to participate from an applicant pool of local youth ages 15-17. Program organizers sought diverse voices; participants ranged from an aspiring attorney to a talented visual artist. Among the issues they expressed interest in were criminal justice, civil rights, advocating for workers, LGBTQ+ issues, healthcare, and intellectual property.
Carmen Johnson, Executive Officer of Diversity, Collaboration, and Inclusion for Stetson University, said it's the college's role to examine the legal system and ways it can be used to foster a fairer society.
"Part of our work here at Stetson, and throughout higher education in general, is to analyze institutions that were created years ago and understand how many were not built with inclusion in mind," Johnson said. "We want to find ways to benefit more and more people, and ensure that people of all backgrounds belong and can thrive throughout these important spaces."
Over the course's five days, faculty and community presenters introduced the students to topics ranging from social justice, advocacy, human rights, and civic responsibility to mindfulness, goal-setting, and planning for college.
Kuiper Elza, a student from St. Petersburg High School who participated in the program, said the emphasis on activism was a big draw for them.
"I found it really interesting to learn different tools for how to be an activist and advocate for yourself and communities – and different ways you can educate yourself, educate other people," Elza said.
Field trip to a courthouse
On the final day, participants and instructors boarded a bus to the St. Petersburg Judicial Courthouse, a branch of Florida's Sixth Judicial Circuit, where civil trials and other proceedings take place for Pinellas and Pasco Counties. There, Judge Steve Berlin gave them an overview of the judiciary and day-to-day life in the courtroom.
They also heard from three Stetson Law alumni currently working in different areas of law: Keongela Randle, an assistant public defender in the Sixth Judicial Circuit; Forest Sutton, an assistant state attorney from the 12th Judicial Circuit, which comprises Manatee, Sarasota and DeSoto counties; and Assita Toure, an attorney with the Rumberger Kirk law firm.
The alumni elaborated on their roles and shared insights on what law school was like before conducting a mock voir dire to show how attorneys vet potential jurors prior to a trial.
Challenging, but rewarding
The Saturday following the program, students and their families attended a brunch reception where they celebrated their success and reflected on the week's events.
Interim Dean Theresa Pulley Radwan praised them for taking time away from their summer break to be part of a challenging program.
"We are in unprecedented times in this country," she said. "Think about how you can be part of advocating for change about the things that you are most passionate about. I know that it was not an easy week, and I appreciate that you were willing to take that week and be part of what I hope was just the beginning of your future as an advocate, as someone who's passionate about making change in the world and finding your place in it."
Law Professor Christine Cerniglia, who co-organized the program and led many of the sessions, commended the students for the openness she saw over the week.
"We heard a deep understanding of what needs to happen in our country. We tackled topics from abortion to the recent Supreme Court cases to systematic issues of racial justice," Cerniglia said. "The voices were powerful; absolutely powerful."
---
Post date: July 27, 2022

Media contact: Kate Bradshaw
[email protected] | 727-430-1580