Stetson Law Welcomes New Faculty for Fall 2022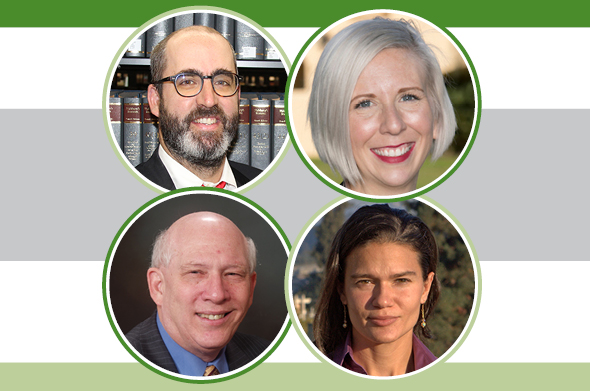 The start of every academic year at Stetson Law represents new beginnings in more ways than one. For new and returning students, it's a time to set goals and intentions. For returning faculty, it's a time to plan what they hope will be transformative lessons for students.
For those about to set foot on campus as new professors of law, it's a time to delve into the Stetson Law community's warm, welcoming, and hardworking culture. The 2022 fall semester kicks off such experiences for three new faculty members as well as one new visiting professor of law.
"As a fresh academic year begins, I am thrilled to welcome our new and visiting faculty to campus," said Interim Dean Theresa Pulley Radwan. "I look forward to the ways in which they will enrich our community."
Each will bring unique, invaluable knowledge and experience to class at Stetson Law. Here is some background on each of the individuals the college proudly welcomes to campus:
William Bunting, Assistant Professor of Law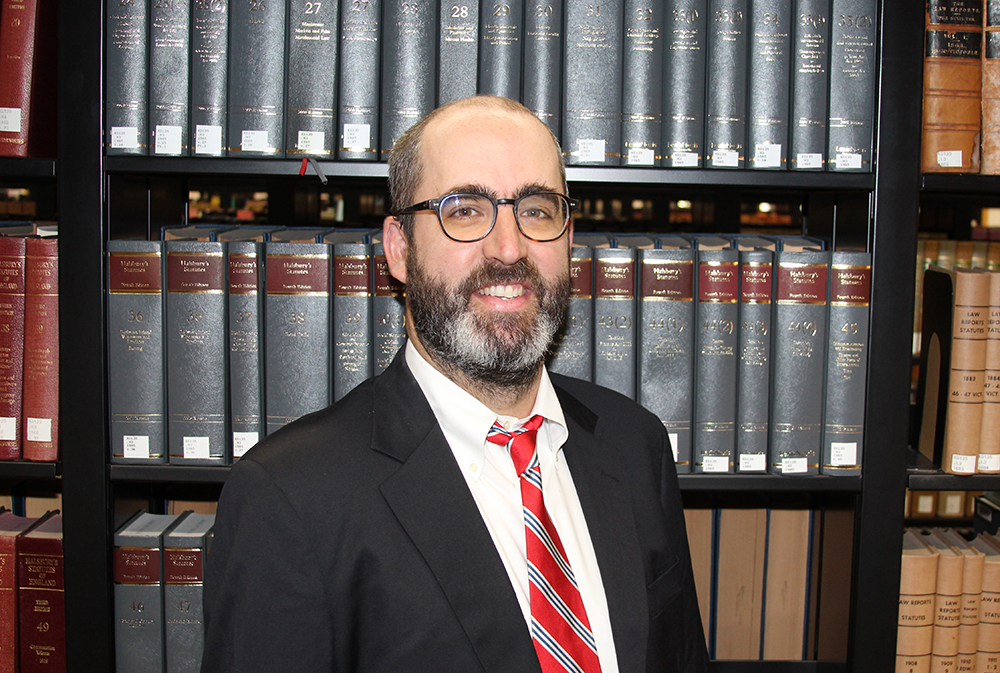 With a strong background in business law's complex relationship with civil rights and economics, Bunting joins Stetson's Law faculty from Temple University's Fox School of Business, where he taught and conducted research as part of the Department of Legal Studies in Business.
His scholarly work is incredibly timely; it includes a paper on a potential inverse relationship between access to mortgage dollars and crime as well as an article on how to rebuild the retail sector.
Before academia, he worked as an economist in the U.S. Department of Justice's Civil Rights Division, where he developed models and other tools to help the agency better serve consumers, served in the American Civil Liberties Union's Center for Justice, was a practicing attorney in New York City, and worked as a law clerk for The Hon. Theodore H. Katz, a federal judge in the Southern District of New York.
Bunting holds a Ph.D. in economics from Yale University, a J.D. from New York University School of Law, and a B.A. in mathematics and economics from Carleton College.
Ashley Krenelka Chase, Assistant Professor of Law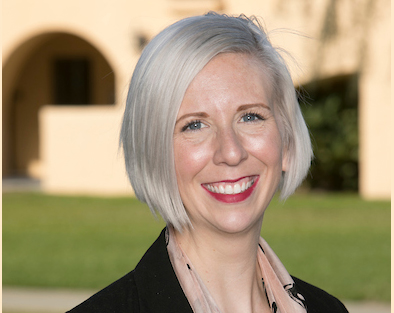 While she is not new to campus, Chase's exciting new role as full-time faculty is just beginning.
An influential force in promoting "electronic-first" research methods, Professor Ashley Chase has worn a lot of hats in her years at Stetson Law. Most recently, she served as associate director of the Dolly & Homer Hand Law Library, where she helped plan, develop, and evaluate reference and circulation initiatives and activities.
She became an instructor of law at Stetson in 2015; classes she taught have included an advanced legal research course developed with Digital-Age law students in mind. The American Association of Law Libraries named her an Emerging Leader in 2017.
Chase's recent scholarly work includes "Neutralizing Access to Justice: Criminal Defendants' Access to Justice in a Net Neutrality Information World" and "Upending the Double Life of Law Schools: Millennials in the Legal Academy."
She earned her J.D. from the University of Dayton School of Law as well as a M.A. in Library and Information Science from University of South Florida and a B.A. in English from Bradley University.
William Henning, Visiting Professor of Law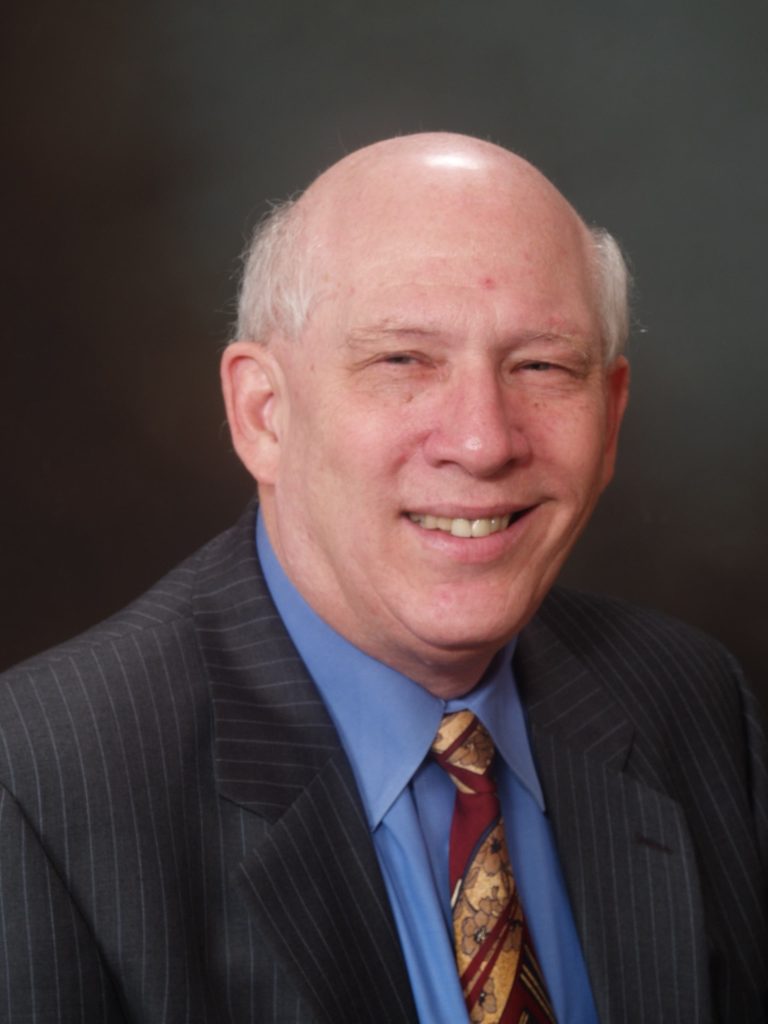 An expert in the Uniform Commercial Code, Henning has a passion for reforming commercial laws to better reflect the needs of people. He visits Stetson Law from Texas A&M University School of Law, where he taught Contracts, Sales & Leases of Goods, Secured Transactions, and other courses. He has been a law professor for over four decades; his teaching experience also includes the University of Missouri Columbia School of Law and the University of Alabama School of Law.
Henning is a life member of the Uniform Law Commission and a member of the American Law Institute. He received his B.A. from the University of Tennessee-Chattanooga, his J.D. from the University of Tennessee College of Law, and an LL.M. from the University of Illinois College of Law.
Jaclyn Lopez, Assistant Professor of Law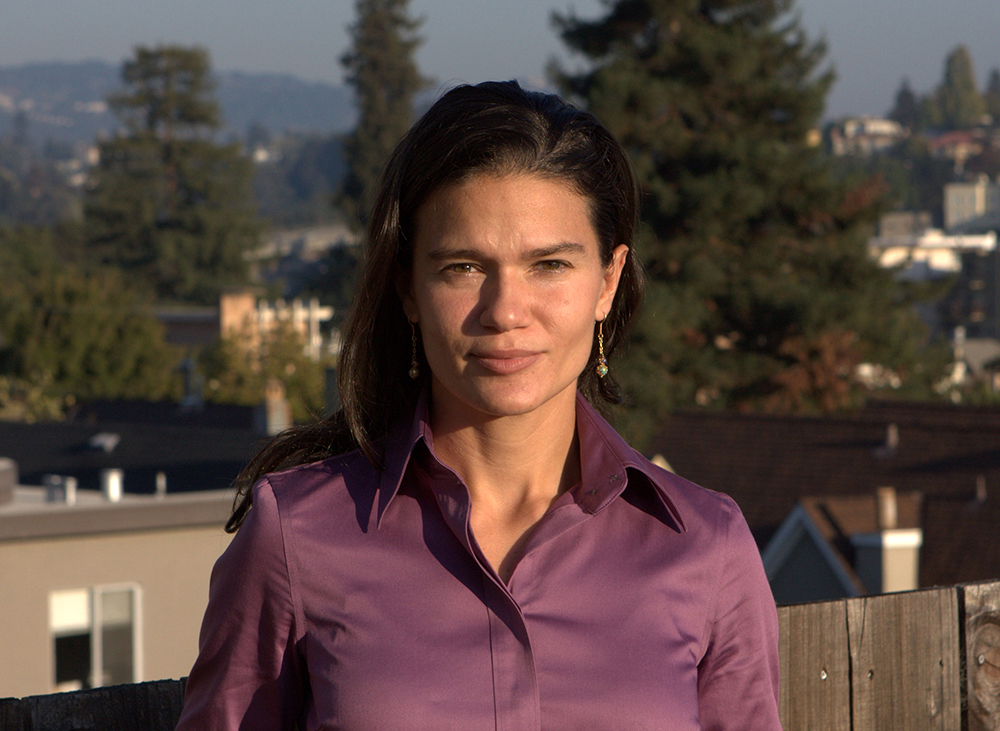 A Florida native with a passion for conserving the state's wildlife and natural spaces, Lopez comes to Stetson Law from the Center for Biological Diversity, where she served as the environmental nonprofit's Florida Director and senior attorney. She holds an LL.M. in environmental and land-use law from the University of Florida and a J.D. from the University of Denver Sturm College of Law. She also holds a master's degree in urban planning from the University of Arizona.
While at the Center for Biological Diversity, Lopez's work involved advocating for protection of ecosystems in the Caribbean and the Southeast U.S. She has written, taught, and presented extensively on environmental topics, including at Stetson Law. Lopez presented on red tide in Florida waterways in August of 2021 as part of the Edward and Bonnie Foreman Biodiversity Lecture Series. In January of 2017, she spoke about the hazards of Florida's phosphate industry as part of the series, and in April of 2016, she presented at the 16th International Wildlife Law Conference on "The Miraculous Life of a Sea Turtle." She also served as a final-round judge for the 2020 International Environmental Moot Court Competition.
---
Post date: Aug. 4, 2022

Media contact: Kate Bradshaw
[email protected] | 727-430-1580