Stetson Law Welcomes Over 300 New Students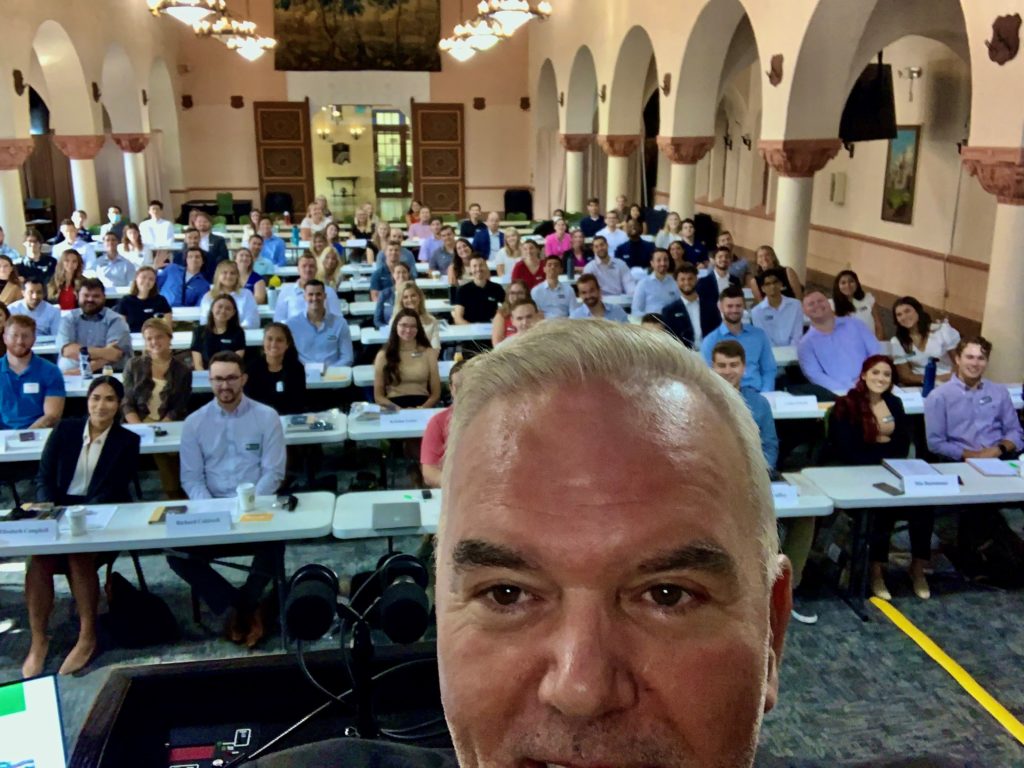 In the week ahead of the start of the 2022 fall semester, the Stetson Law community welcomed its newest members, 306 first-year students in all, to campus for a lively orientation. Faculty and staff sought to show the students, who are both part- and full-time, the opportunities that await them as well as the resources available to help ensure their success in law school and beyond.
Events took place in the Great Hall and Mann Lounge on the Gulfport campus. The students came from a diverse range of backgrounds and represented nearly 30 states and half a dozen countries.
Here are some more stats for Stetson Law's incoming class.
28% racial/ethnic diversity
28 states outside Florida represented
6 non-U.S. countries represented
Median LSAT: 158
Median GPA: 3.51
The Stetson Law community looks forward to a vibrant academic year, which begins on August 22. See more Stetson Law news & stories.
---
Post date: Aug. 19

Media contact: Kate Bradshaw
[email protected] | 727-430-1580