Student Sea-Level Rise Essay Wins Florida Bar Competition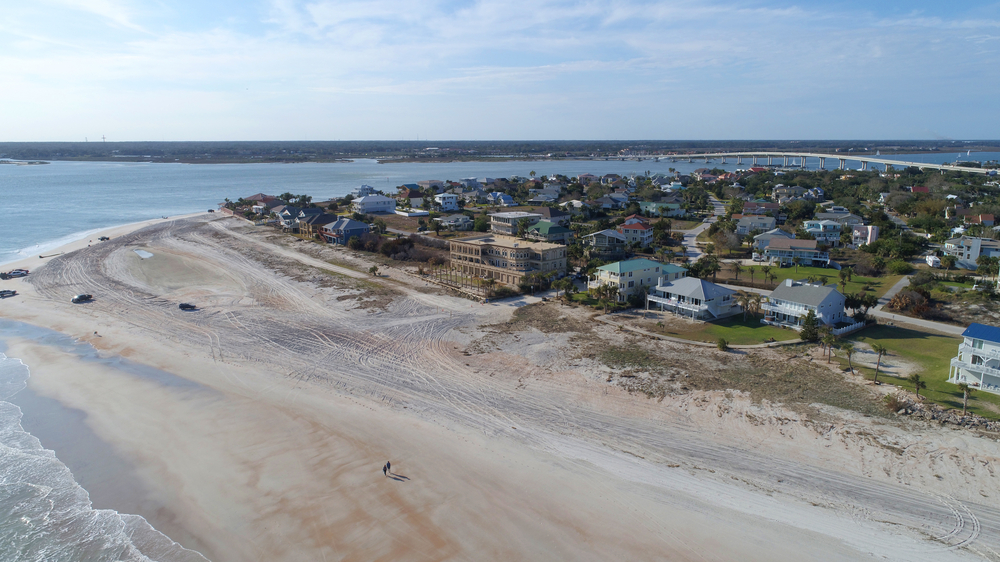 Exploring a critical, ever-evolving aspect of climate change that affects – among many other places – her hometown proved a winning strategy for Stetson Law 2L Brooke Cleary.
Earlier this month, the Environmental Land Use Law Section (ELULS) of the Florida Bar Association selected Cleary's submission as the winner of its annual Law School Note Competition. Ahead of its annual conference, which this year celebrates ELULS's 50th anniversary, the competition was open to all law students in Florida.
Under the theme "Looking Backwards, Looking Forwards: 50 Years of Florida Environmental Law," they were asked to write about "an important or pressing environmental and/or land use topic of the writer's choosing" and its intricacies in the legal realm.
A subject close to home
Cleary went with a topic that could profoundly affect her hometown, Ponte Vedra, a community on Florida's Atlantic coast.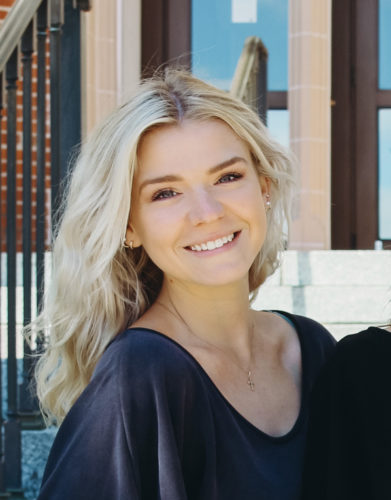 "I decided to write about the legal implications of sea-level rise," Cleary, who recently joined Stetson Law's environmental law concentration program, said. "In my paper, I wrote about how sea level rise will impact public health, freshwater supplies, real estate, coastal habitats, climate refugees, resources, and international relations/securities."
She said that when Law Professor Royal Gardner sent her information about the writing competition, she decided to write the piece for fun – and to deepen her understanding of sea-level rise and its relation to public policy.
It took her a couple of weeks to research and write the essay. She reached out to Neptune Beach's Community Development Director, with whom she talked about how sea-level rise should start factoring into building codes, comprehensive plans, and property boundary lines – as well as what cities, property owners, and entities like the military need to do to minimize potential property damage from rising seas.
Advocating for a proactive approach
Her paper calls for more deliberate efforts among federal, state and local governments as well as citizens to proactively tackle coming challenges related to sea-level rise, from sea water contaminating Florida's freshwater aquifer to shifting property lines as a result of coastal erosion. She enjoyed the work – so winning was an added bonus.
"I didn't have any intentions to win; I truly did the research because I wanted to learn more about sea-level rise and how coastal cities should be preparing for it and its repercussions," Cleary said. "So, to hear I won the contest was very rewarding because I wrote about something that I care a lot about."
To Professor Gardner, who is also co-director of Stetson Law's Institute for Biological Diversity & Policy, the recognition demonstrates how law students can meld their legal studies with the passions that drive them in meaningful ways.
"One of the biggest reasons for teaching law is to empower future lawyers to work toward solutions to the challenges we face in the coming decades," Gardner said. "I hope achievements like this inspire Brooke and others to keep working toward a more sustainable tomorrow – and I know it will."
As the essay contest winner, Cleary will get to attend ELULS's 50th Anniversary Conference and Celebration, including presenting at the event's Executive Council Meeting. She will be featured in the ELULS Section Reporter and may even see her note get published in the Reporter.
"She showed an impressive amount of initiative and diligence by developing her thoughts [and] refining her research," said Joan Matthews, chair of ELULS' Law School Subcommittee. "It was a winner!" 
---
Post date: Sept. 13, 2022

Media contact: Kate Bradshaw
[email protected] | 727-430-1580