Stetson Law Wins Third INSIGHT Into Diversity HEED Award in a Row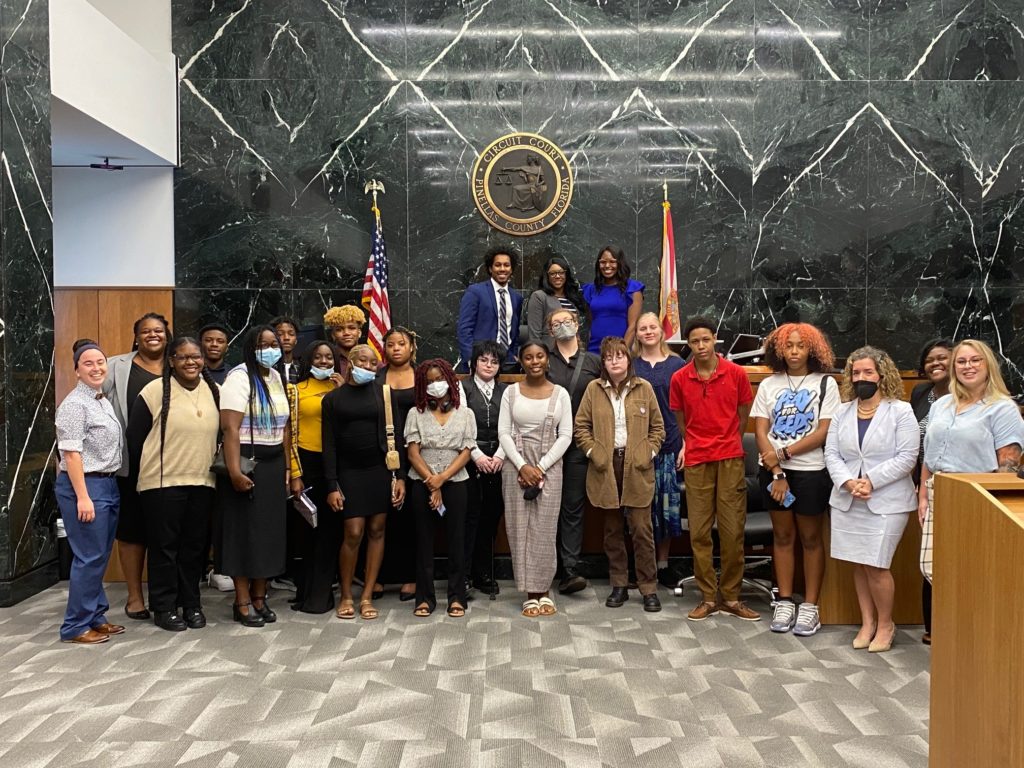 Call it a trifecta.
For the third consecutive year, Stetson University College of Law has won INSIGHT Into Diversity magazine's 2022 Higher Education Excellence in Diversity (HEED) award. The award recognizes colleges and universities that demonstrate a sustained, measurable commitment to diversity, equity, and inclusion on campus and beyond.
As the oldest and largest publication dedicated to promoting diversity in higher education, INSIGHT Into Diversity is uniquely equipped to recognize institutions with outstanding initiatives related to diversity.
The publication cited multiple reasons for recognizing Stetson Law, including:
Continued follow-through on the College's Anti-Racism Action Plan
An immersive Youth Civic Education Program that focuses on advocacy, meaningful civic engagement, and civil dialogues across differences
A university-wide Civil Rights Movement Education Initiative that includes an enlightening travel course
Our work through the American Association of Colleges & Universities' Truth, Racial Healing & Transformation effort, including an impactful student-fellow program through the St. Petersburg Higher Education Racial Equity (SPHERE) Consortium
Creation of the executive diversity officer role and office
As part of this recognition, Stetson Law will be featured in the publication's November, 2022 edition.
Years of targeted efforts
Upon hearing news of the latest award, members of campus leadership said the award was an encouraging sign that the Stetson Law community is taking important strides to live up to its commitment to promote justice for all.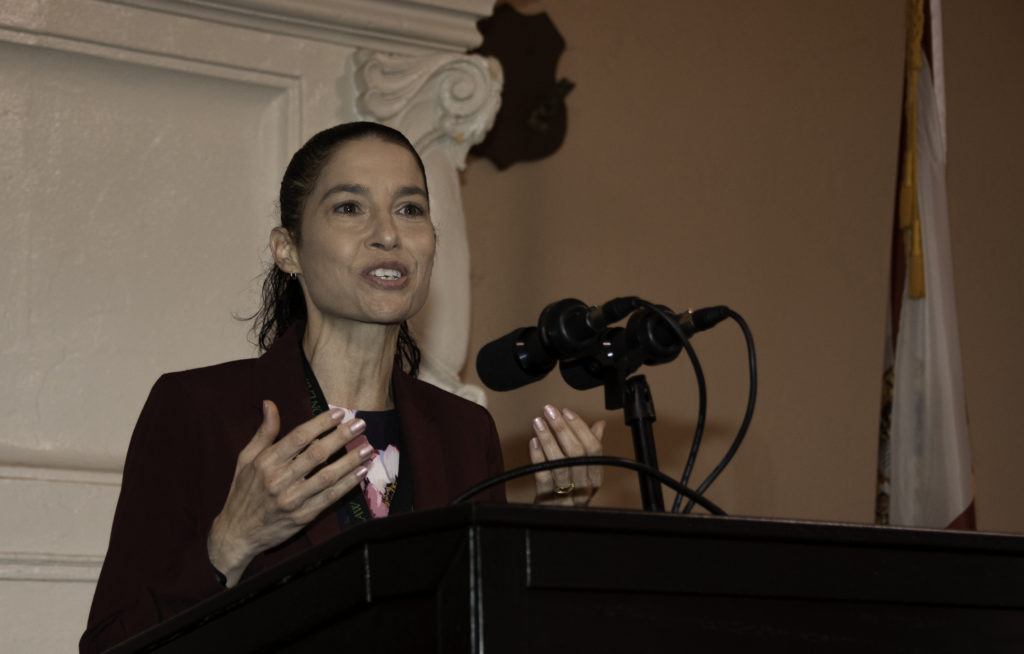 "We're very proud of this latest HEED award and the hard work it recognizes," said Stetson Law Interim Dean Theresa Pulley Radwan. "Whether it's through thoughtful coursework, student-focused initiatives, or community outreach, the Stetson Law community is committed to growing as a space where students, faculty, and staff from myriad backgrounds will not only feel accepted here, but celebrated for their unique contributions."
Stetson University College of Law will continue to identify opportunities for fostering greater diversity on campus as well as leveraging its greatest strengths to lift others within the greater community. Though challenging at times, this work is a reflection of the passion that drove those who have undertaken it to pursue legal education in the first place.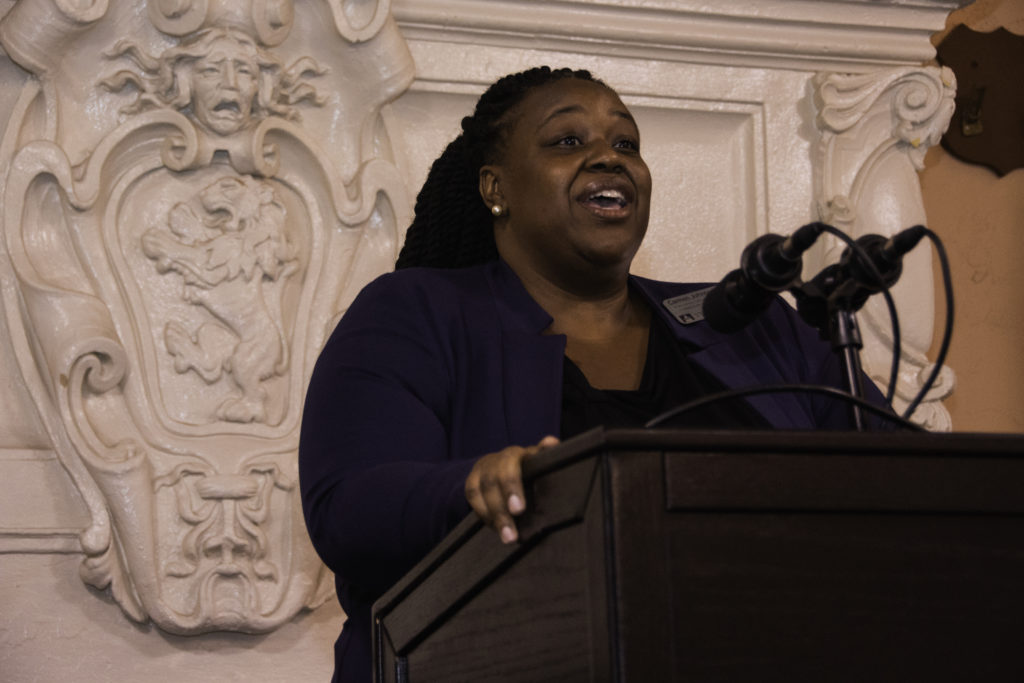 "As educators with a passion for creating a better society for all, we develop these initiatives with the intent of creating meaningful outcomes for our Stetson communities as well as the students as they diligently prepare to become advocates and professionals who will lead an increasingly diverse and inclusive world," said Carmen Johnson, Stetson University's Executive Officer for Diversity, Collaboration, and Inclusion. "We will continue to strategically use the expertise throughout the Stetson community along with best practices in higher education and the legal academy– and recognition like the HEED Award only inspires us to build on this continued momentum."
One of three law schools recognized
This year, INSIGHT Into Diversity recognized 104 U.S. higher education institutions with a HEED award out of thousands nationwide, from community colleges to state university systems and postgraduate institutions. Stetson Law is one of just three law schools to receive a 2022 HEED award.
To even be considered for the award requires an intensive application and review process.
"The HEED Award process consists of a comprehensive and rigorous application that includes questions relating to the recruitment and retention of students and employees — and best practices for both — as well as continued leadership support for diversity and other aspects of campus diversity and inclusion," said Lenore Pearlstein, publisher of INSIGHT Into Diversity magazine. "We take a detailed approach to reviewing each application in deciding who will be named a HEED Award recipient. Our standards are high, and we look for institutions where diversity and inclusion are woven into the work being done every day across campus."
A community that embraces diversity
A look back at the factors behind the previous two years' awards shows a broad swath of diversity-related initiatives that continually build on past successes.
In 2021, the magazine chose Stetson Law for curriculum initiatives that focused on inclusion, such as Criminal Law and Research and Writing courses; efforts to Americans with Disabilities Act initiatives, such as the creation of the Disability Allied Law Student Association; and development efforts, scholarship, and alumni engagement driven by diversity.
In 2020, Stetson Law was recognized for concentrated efforts to, among other things, recruit and retain historically underrepresented and first-generation students via a "pre-law pipeline" program that featured mentorship throughout participants' academic journeys and targeted development efforts to ensure they had the financial capability to finish law school. As the 2022-2023 academic year advances, there's even more in store.
---
Post date: Sept. 21, 2022

Media contact: Kate Bradshaw
[email protected] | 727-430-1580