Stetson Law Invites Local Teens to Build Advocacy Skills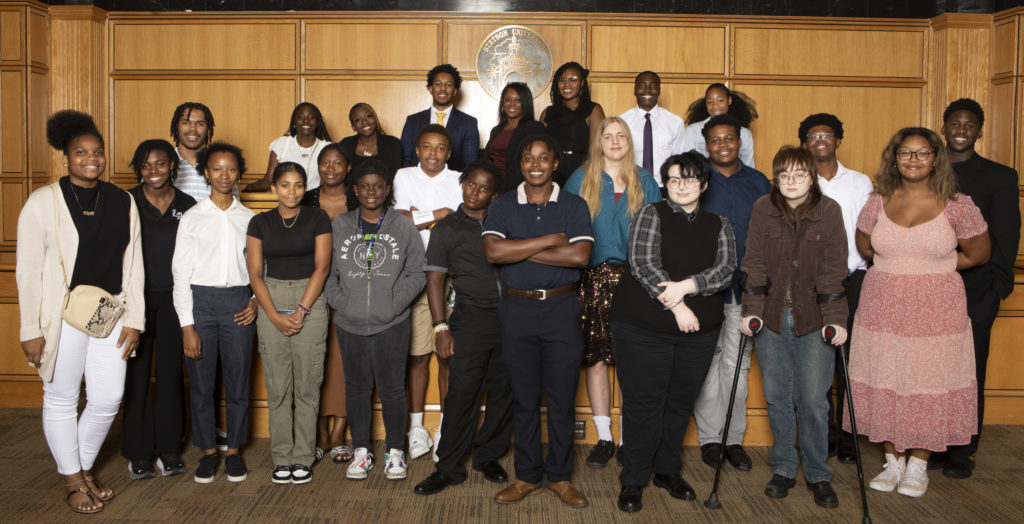 It's not often that a 17-year-old knows what kind of career they want to pursue.
Grace Edmonds, on the other hand, knows what she wants to do.
"I want to be a civil litigation attorney," the rising Riverview High School senior said. "My mom wants me to be a judge. We'll see when I get there."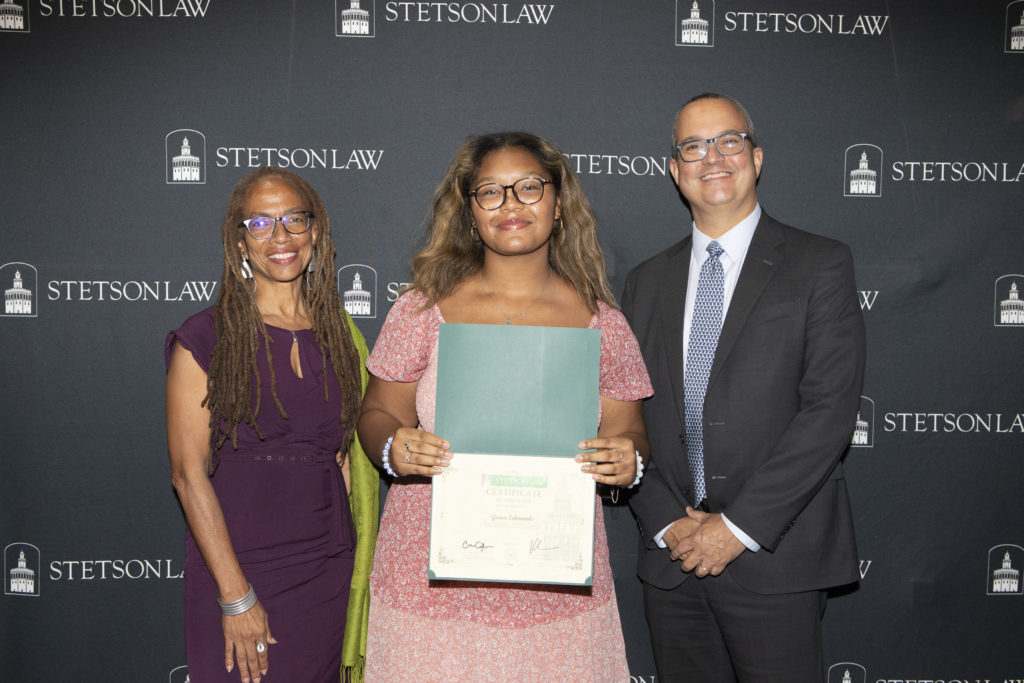 Edmonds, who hopes to attend Bowie State University, a historically Black university (HBCU) in Maryland, recently completed Stetson Law's Youth Civic Engagement Program, an immersive, week-long series of seminars, conversations, and events tailored to local teenagers from underrepresented backgrounds. Now in its third year, the hybrid virtual and in-person program invites participants to deepen their understanding of society, their community, and themselves through honest discussions and advanced civics lessons.
"It has been an incredible week," said Law Professor and Director of Clinical and Experiential Education Christine Cerniglia, a co-organizer of the program, after it concluded. "It truly is our privilege and honor to share our teaching and learning space."
The 2023 class consisted of nearly two dozen high-school students representing diverse racial, economic, cultural, and gender identities and backgrounds. Though some expressed an interest in eventually attending law school, others took part with the aim of learning about how to be effective advocates within causes for which they are most passionate.
A holistic approach to civics education
A collaborative effort among Stetson Law's offices of Admissions; Diversity, Collaboration, and Inclusion; Clinical Education; and other departments, the five-day program consisted largely of virtual workshops and culminated Friday with a series of in-person sessions as well as an awards ceremony on campus.
The broad range of discussions included advocacy, social justice, human rights, leadership, civic responsibility, understanding local government, mental and emotional self-care, how to successfully advocate for oneself on social media, and preparing for college. Speakers ranged from Stetson Law faculty, staff, and alumni to prominent community leaders.
Judge Steve Berlin of Florida's Sixth Judicial Circuit gave a comprehensive overview of the justice system as part of Friday's on-campus programming. Alumni Keongela Randle, Forest Sutton, and Assita Toure also offered a glimpse into what it is like to pursue a legal career as well as a demonstration of the jury-selection process.
Students were open about their thoughts and how they felt over the course of the week, something the facilitators recognized – and commended.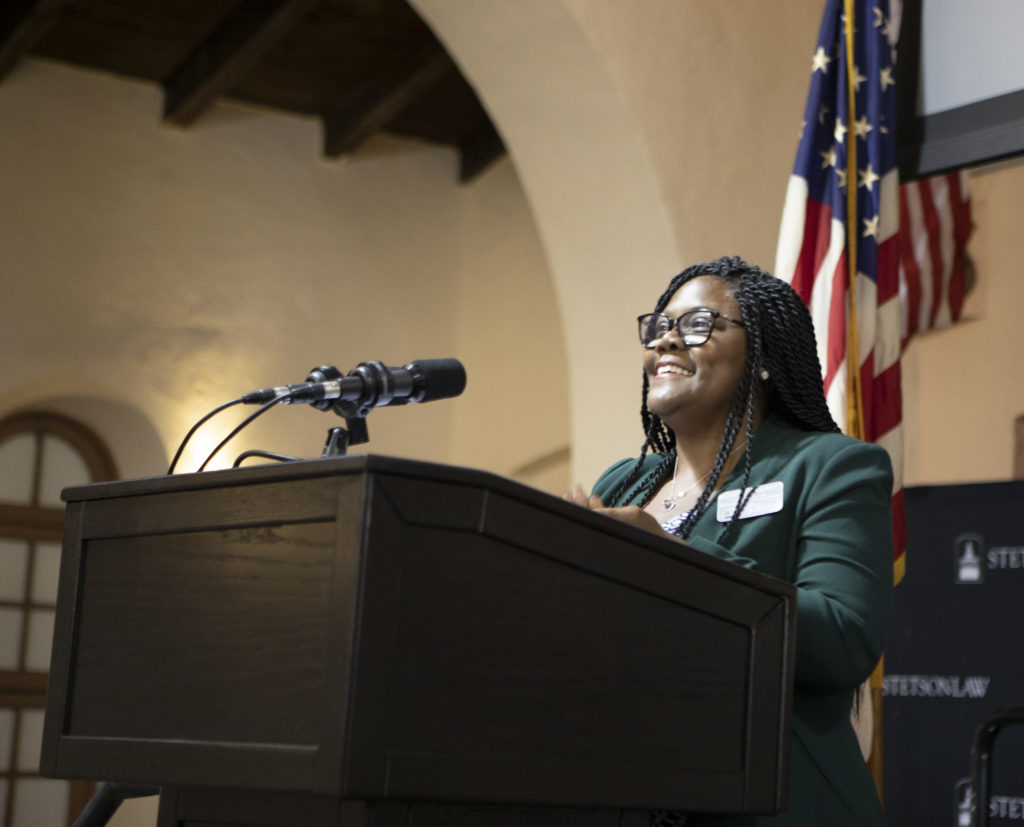 "We covered a lot of topics, and each day, program participants engaged, shared, debated, reflected, you listened, and you were respectful," said co-organizer and Assistant Dean for Strategic Enrollment Management Karla O. Davis-Jamison at the event honoring the students for completing the program. "Most importantly, you showed up every day and you committed fully to participating in this program."
Organizers said they hoped the conversations that took place will inspire them to be changemakers in their communities.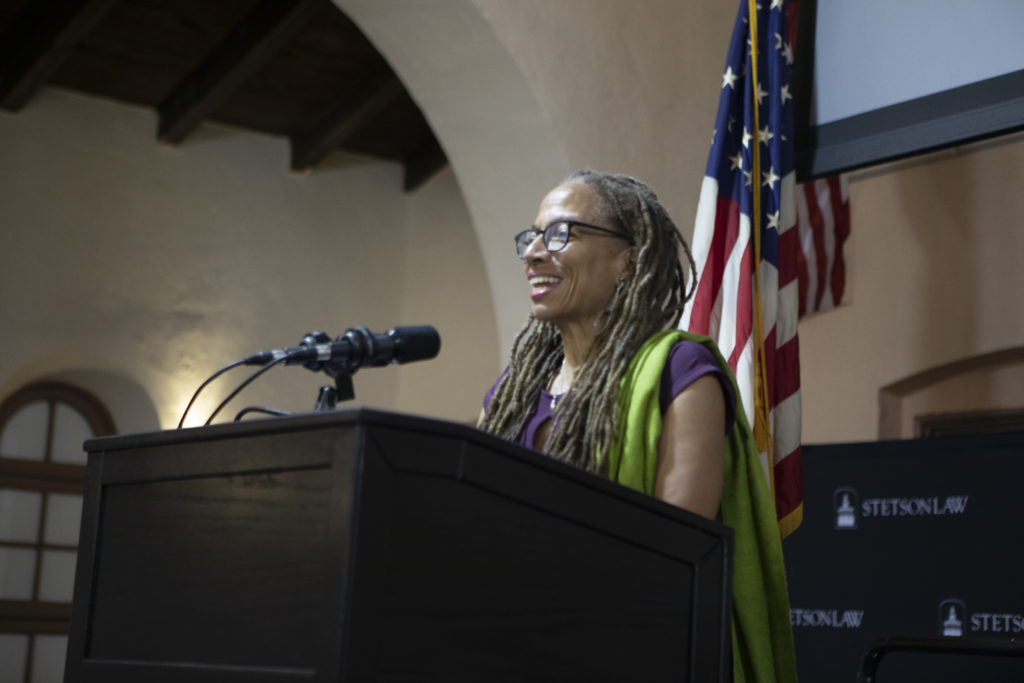 "I hope that the issues we discussed in our social justice advocacy and social change portion of this class motivate you to continue to educate yourself and to continue to educate others as well as it relates to justice. I hope that you'll remember our conversation about what it takes to be an advocate, an activist, and a leader," said program co-organizer and Law Professor Judith Scully, who is director of Stetson Law's Social Justice Advocacy Program.
Open discussions on timely topics
Over the course of the week, the conversations weren't always easy – but each one had potentially transformative value for participants both personally and professionally, Stetson Law Dean Benjamin Barros told the students at the event honoring their successful participation in the program.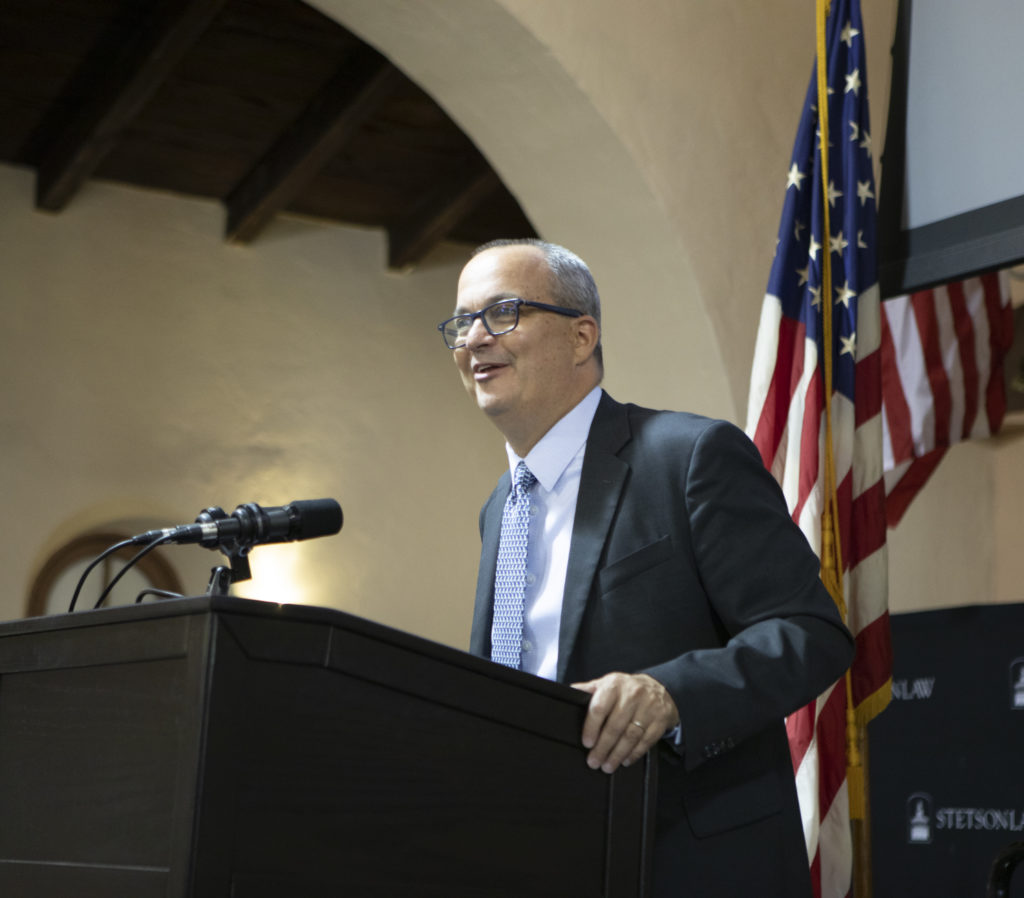 "To all of you who completed this program, I hope that you see how you've developed, how your skills have developed, your advocacy and communication skills have developed, and think about how that will help you in the future – and will help you develop and serve your community," he said.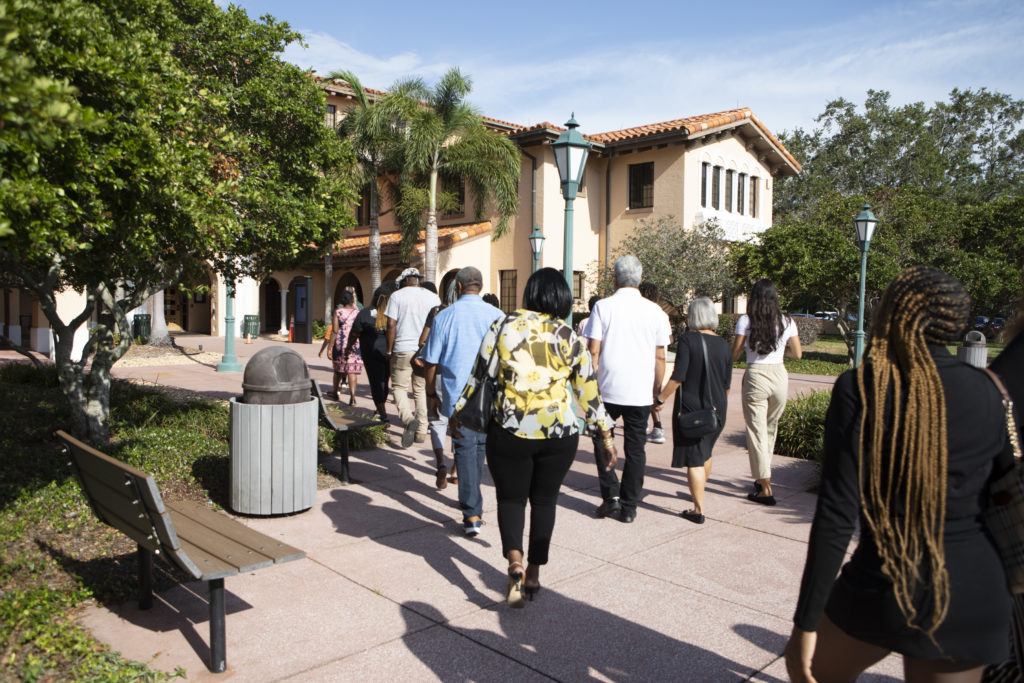 Despite their many differences, said Edmonds, what stood out most over the program's five days was the respect participants had for one another.
"I honestly was surprised about the amount of kindness and caring that everyone showed," she said. "Everyone was able to listen to each other. Even if we have differing viewpoints on things, we could all be respectful of each other. That was really surprising and really nice to be around."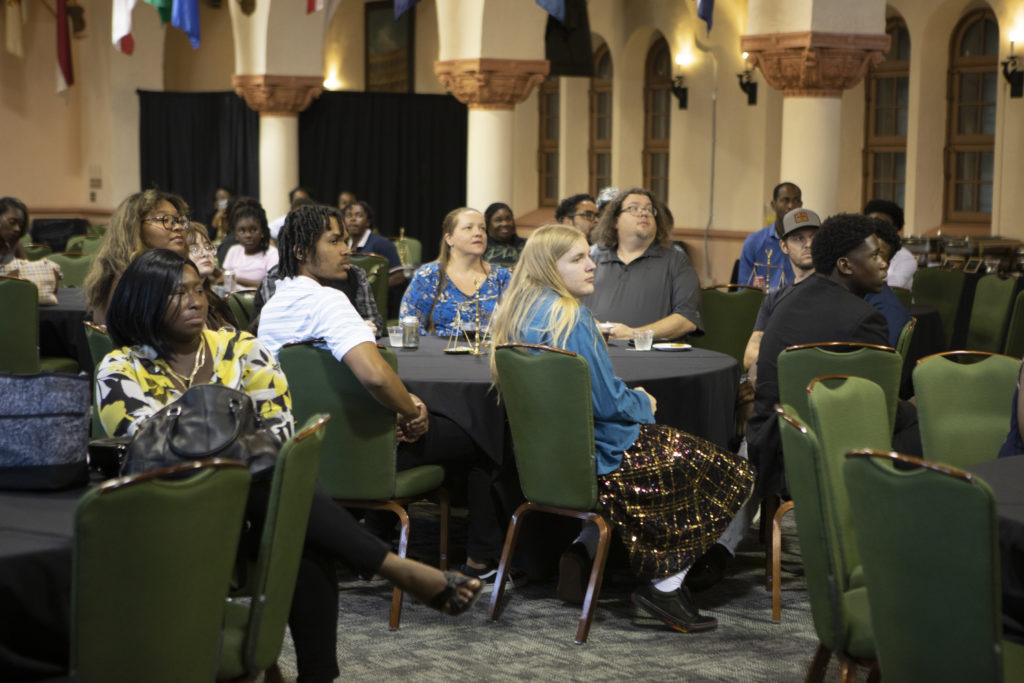 Learn more about Stetson Law's Youth Civic Engagement Program.
---
Post date: July 28

Media contact: Kate Bradshaw
[email protected] | 727-430-1580