Double Hatter Takes Office as FL Bar Foundation President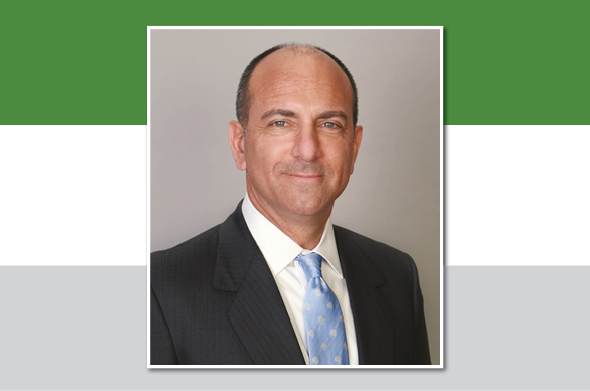 A Stetson "Double-Hatter" (someone who holds a B.A. from Stetson University and a J.D. from Stetson Law) now leads the Florida Bar Foundation, a nonprofit that fosters access to justice for those of limited means.
Murray Silverstein B.A. '80, J.D. '82, took office as president of the foundation on July 1, 2023, and will lead the organization in its efforts to fund legal services, develop innovative tools and programs, and support providers of legal aid as well as the courts through pro bono initiatives and other projects. Through its support of Florida organizations that provide legal services, the 501(c)(3) has recently helped find permanent homes for children in Florida's foster system, helped hundreds of Central Florida residents remain in their homes, and assisted organizations that advocate for children with disabilities.
Silverstein is partner in a national law firm, Stinson LLP Silverstein, which recently opened the Tampa office where he works. His practice areas include intellectual property, trade secrets, unfair competition, health care litigation, contract claims, and restrictive covenants.
Bettering the legal system & profession
His extensive involvement with the Florida Bar Foundation and other legal professional organizations includes eight years of service on the Florida Bar Board of Governors, which regulates over 110,000 members of the Florida Bar Association, as well as service on multiple Florida Bar committees.
Silverstein also chaired the Florida Bar Rules of General Practice and Judicial Administration Committee.
Outside of his Florida Bar-related activity, he served and led committees of the Florida Courts Technology Commission, which advised the Florida Supreme Court on how to improve technology in the state's courthouses. Silverstein was also past president and on the board St. Petersburg's Community Law Program, which provides free civil legal aid services to eligible individuals and nonprofits throughout Pinellas County.
In 2006, Stetson Law honored him with that year's William Reece Smith Jr. Public Service Award. Other honors he earned include The Florida Bar President's Award of Merit in 2010 and The Florida Bar President's Pro Bono Service Award in 2011.
A Florida Bar Foundation Fellow, Silverstein is also a member of its Silver Lifetime Giving Society.
A legacy of alumni leaders
Stetson Law alumni have a longstanding tradition of leading organizations that aim to improve the legal system and the legal profession itself.
Another Double Hatter, Gregory Coleman B.B.A. '85, J.D. '89, is past president of the Florida Bar Association (2014-2015), a role that was the culmination of decades of service on local and state bar organizations and committees and other organizations. He was inducted in the Stetson Law Hall of Fame in 2022 and serves on the Stetson University Board of Trustees.
In June, alumna Anisha Patel '15 was sworn in as president of the Florida Bar Association Young Lawyers Division.
Alumna Valeria Obi '13 serves as president of the award-winning Virgil B. Hawkins Florida Chapter of the National Bar Association, an organization where several Stetson Law alumni have held leadership roles.
Learn more about Stetson Law alumni.
---
Post date: Aug. 4

Media contact: Kate Bradshaw
[email protected] | 727-430-1580