Global Law Brigades make a difference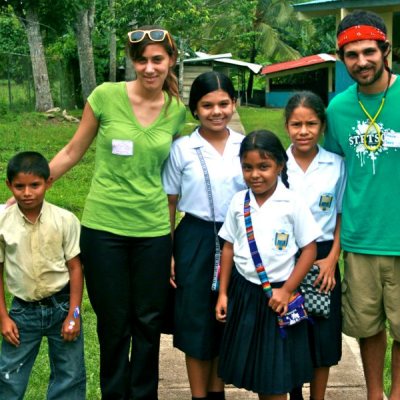 Stetson University's Global Law Brigades chapter sent five students and one staff member to Darien, Panama, this past spring. Darien is in the southern-most province of Panama.
Chapter President Kaleigh Pappas said, "We were all really excited to be able to attend the trip this <past> spring.  It took months of planning and fundraising, and it was great to have it all come together in time."
Global Law Brigades is the world's largest student-led global health and sustainable development organization. This organization, part of Stetson's Center for Community Engagement and the WORLD: International Learning Office, strives to make a positive social change in the world by working to improve the quality of life in under-resourced communities.
Stetson students Kaleigh Pappas, Kaisi Hartwick, Rocio Echeveste, Caley Wells, and Francis Sams, along with staff member Savannah-Jane Griffin, director of Stetson's Center for Community Engagement, took the organization's mission to heart during their time in Panama.
"We shadowed two Panamanian lawyers throughout the week and had the opportunity to see over 30 clients," said Pappas. During their eight-day stay in Panama, the group traveled from Darien to Agua Fria, a small rural community. To identify what type of workshops to hold while they were there, the group set up small offices in elementary schools. Then they were able to take walk-in appointments for free, legal consultation and advice. Such aid is practically non-existent in Agua Fria. They soon discovered that the majority of questions had to do with divorce cases and land-titling cases, so for the remainder of the trip they held informational workshops on those two legal issues. They had more than 50 community members attend their presentations.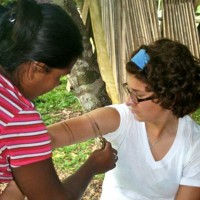 "On the final day we visited an indigenous tribe just outside Torti, and had the opportunity to learn about their legal system and culture," explained Pappas. "Once we returned to the compound, another indigenous tribe arrived to educate us about their culture, give us tribal tattoos (temporary, of course, like henna), and sell their handmade artisan crafts."
Stetson's Global Brigade chapter worked hard to help the community of Agua Fria, and this past spring they made a positive difference in the world.
Kaleigh Pappas told us, "Overall, the trip was incredible and we hope to send another group to Panama in May 2013." Check out the YouTube video the students produced about the 2012 Global Law Brigades trip to Panama at http://youtu.be/0uu0pcvcZDc .  
by Lindsay Brown '13
SUM intern