Success follows Hundredmark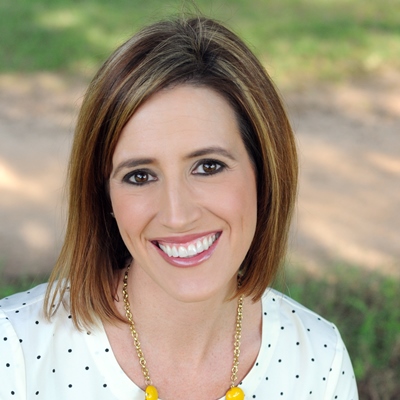 It is not unusual for Stetson alumna Trinity Hundredmark to feel relaxed and conversational in some of CNN's HLN TV programs for which she is a guest contributor. In other segments, she explained, she serves as the "on-call" legal expert, which she claims helps to highlight, and even hone, her legal expertise. On some shows, she said, she has to argue her side against other legal experts, "which is most akin to what litigators do every day."
Hundredmark, who graduated from Stetson with her bachelor's in business administration in 2001, received her Juris Doctorate, cum laude, from the University of Georgia School of Law in 2004. She was one of the first two students at Stetson to be awarded the J. Ollie Edmunds Scholarship, a college based program designed to attract top student scholars with leadership potential. In 2012 and 2013 she was also named Georgia Rising Star Super Lawyer by her peers and was featured in Atlanta Magazine.
One can catch Hundredmark on several of CNN's HLN TV programs, including Morning Express, Raising America and After Dark. She has commented on a variety of high profile cases, including the Jodi Arias trial, the Brett Seacat murder trial, the George Zimmerman trial and most recently, on the story, FBI rescues 105 kids from sex trafficking ring.
For the young woman attorney who aspired to be an actress when she was a child, Hundredmark said she would often "hope that a news show would call me after observing one of my court appearances and ask me to serve as a legal analyst. In fact, when CNN first called me, I joked with them, 'what took you so long?'"
Her dream of appearing on TV came at a time when she really needed it. Just as her hard work had begun to pay off and her career began to take off, Hundredmark's mother who had raised her only child as a single mom, was struck with cancer—the same cancer that she had beaten four years before. Hundredmark's mother, who "was the driving force behind everything I had ever done," died on April 25. "So, when HLN called and asked me to appear on one of their shows, it was the first time I had been truly happy in months. In fact, the only time I was sad the whole day was when I thought about how much I hated that my mom was missing out on this amazing milestone in my career." She felt confident, however, that her mother "had a hand in making sure my little girl dream came true."
Hundredmark currently serves as a domestic relations and criminal defense lawyer for Andersen, Tate & Carr, P.C., a full-service Georgia Law Firm, where she counsels and advises clients on a variety of divorce and custody related issues, including but not limited to child custody, visitation and child support, as well as handles cases involving allegations of murder, animal cruelty and aggravated assault.
"While I undeniably received a wonderful academic education at Stetson, my Stetson experience cannot be measured by a diploma or grade point average alone," said Hundredmark. "Thus far, the most powerful influences of my life hail from that tiny campus in DeLand, Fla., and I cannot imagine my life today without the wonderful individuals who impacted my life during my four undergraduate years. Without the love, support, and guidance of my Stetson professors, my Stetson Tri Delta sorority sisters, and of course, my Stetson husband (Joe Fitzpatrick, Stetson alumnus '01 and former captain of Stetson men's soccer), I would not be where I am today."
Among her most influential professors at Stetson, Hundredmark listed several, but Dr. Monique Forte, the late management professor, who died in May 2010, was at the top. "I think of her often and know that my Stetson experience was better because of professors like her."
"I probably took the most classes with Dr. (John) Rasp, and traveled abroad with him to Austria," said Hundredmark.
"She was so phenomenally brilliant and talented in class, that you knew she could be incredibly successful in whatever she set her mind to," said Rasp, Hundredmark's business statistics professor. "I am glad to hear she is doing well."
"Trinity Hundredmark was in one sense a pioneer at Stetson University in that she was one of the first two holders of the most prestigious scholarship that the school awards," said history professor Paul Steeves, the first professor appointed to the J. Ollie Edmunds Chair. "Her considerable achievements as an attorney in a very short time make her a worthy representative of a scholarship that is named for an accomplished attorney (Dr. Edmunds) who made Stetson's College of Law significant."
"Trinity epitomizes the Stetson experience," said management and international business professor Greg McCann. "She always was a talented young person finding her purpose and passion to create a life of significance."
Trinity and Joe live in Atlanta with their two-year old daughter.
Photo by Alea Moore Photography