Noted arts career, entrepreneurial specialist comes to Stetson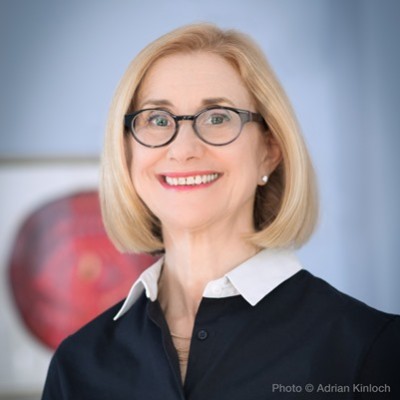 Astrid Baumgardner, J.D., Professional Certified Coach (PCC), Coordinator of Career Strategies and lecturer at the Yale School of Music, will speak at Stetson University, Thursday, March 13. The one day residency is presented by Stetson University's School of Music in collaboration with Stetson's Office of Academic Advising.
Baumgardner will facilitate two discussions that are open to the public, free of charge:
The Art of Networking and the Musician's Elevator Pitch
9 – 9:50 a.m.; Location: 132 Presser Hall, 419 N. Woodland Blvd.
The Art of Career Planning – Set Yourself Up for Success
4:30 – 6 p.m.; Location: 113 Presser Hall, 419 N. Woodland Blvd.
Astrid Baumgardner is a certified professional coach and lawyer specializing in career transitions, leadership and personal development, life balance and time management. A magna cum laude graduate of Mount Holyoke College and a graduate of Rutgers Newark School of Law where she was on the law review, Baumgardner practiced law in New York City for 25 years. She then combined her professional skills with her love of the arts and served as the Deputy Executive Director of the French Institute Alliance Française of New York. She subsequently became an independent consultant to non-profit arts boards. A life-long amateur pianist and champion of new music, she is Co-Chair and past Chair of the Board of the American Composers Orchestra. She also serves on the Mount Holyoke College Art Museum Advisory Board.
In addition to her position at the Yale School of Music and her individual coaching practice, Baumgardner leads workshops at prominent conservatories including the Juilliard School and Manhattan School of Music, as well as at AmLaw100 law firms, the NYU School of Continuing and Professional Studies and leadership programs at New York's International House. She is the author of numerous articles on career development and blogs on the intersection of personal development and career development for musicians and creative professionals.
For more information, contact Patrece Robinson, adjunct professor of music and career skills at Stetson University: email ([email protected]); phone (386.956.2261).