Stetson takes second in statewide CFA contest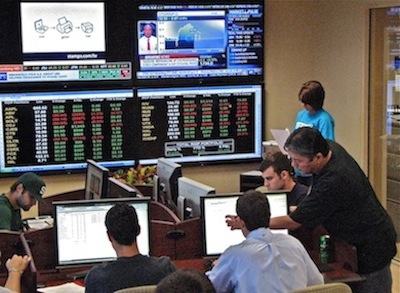 Stetson University placed second in the statewide 2014 CFA Institute Global Research Challenge hosted at Florida Atlantic University recently.
Stetson was well represented by a team of seniors in the Roland George Investments Program (RGIP) led by Captain Jeremy Goldberg and including Matthew Ady, Valeriya Popova, Christian Roeder and Travis Workman.
Earlier in the year the team placed in the top four throughout the state, which allowed them to compete in the statewide contest. The winner, University of Florida, will continue to the next leg of the competition in Denver. The final contest will be a global competition in Thailand.
"The amount of time, work and dedication we put into the CFA Institute's Global Research Challenge was definitely reflected in our success," Goldberg said. "We had one of the best papers in the state, and were finalists competing against graduate level programs. That's a true testament to the rigor of the George program."
The CFA Institute Research Challenge runs from October through April and involves 3000 students from 800 universities, 55 countries and 4 continents. No American school has ever won the global championship.
Knowing that the Stetson team would compete against graduate-level programs, the students involved prepared nearly 300 hours each for the competition.
"I'm fantastically proud of the preparation and performance we showed through the past six months," said K.C. Ma, Ph.D., Roland George Chair of Applied Investments and director of the George Investments Institute.
Stetson's student-managed RGIP portfolio is one of the oldest and considered to be one of the best in the nation. In the photo above, Ma assists students with their work in the Roland George Trading Room. Since student-managed portfolio competitions began in 2001, RGIP has won 13 first-place and three second-place positions in five different categories in the RISE national competition sponsored by the University of Dayton. RGIP is open to select students who, for two semesters, get a taste of "real world" portfolio management.
For more information about RGIP's recent success, contact Jeremy Goldberg, CFA Team Captain at [email protected].
by Andy Patel