Tech E-Fest Expo at Celebration campus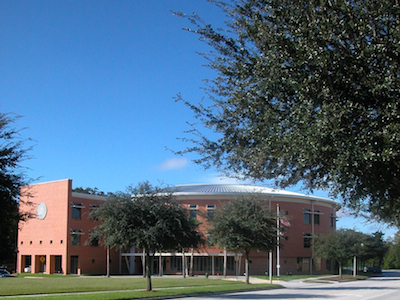 Stetson University's Lifelong Learning Program is pleased to announce the first Tech E-Fest Expo to be held at the Stetson Center at Celebration campus Thursday, March 6, from 8:30 a.m. to 3:30 p.m. Stetson has partnered with the Celebration Town Hall and SmartCity to help draw attention to the many technology topics that face our senior learners today. The Stetson University Center at Celebration is located at 800 Celebration Ave., Celebration, Fla.
This year's conference is open to those learners interested in gathering new information, participating in hands-on experiences in technology, and communicating with those in the community who can help to expand our understanding of technology as it is today and where it is going in the future. Speakers representing industry, research from the information security arena, as well as academic scholars, will present and discuss the latest topics in contemporary and prospective computer and network issues focusing on strategies, experiences and techniques with regards to the community of experienced learners.
The 2014 Tech-E Expo is a brand new program design, consisting of a technical presentation in a non-threatening and entertaining modality. The program will include:
Guest speakers:
Stetson Professor of Statistics Betty Thorne, Ph.D. (Keynote Speaker) – Internet Fraud and How to Protect Yourself from Identity Theft
Mike Wacht – sharing the latest updates on SunRail
A few of the presentations include:
Symantec
Evolve
Navigating Windows 8
Facebook Basics
The power of Google
This full-day expo, organized as an education fair with 45-minute learning sessions and exhibitor hall, is an excellent opportunity for you to meet with community members, exhibitors, and scholars who share a desire to promote technology and how it can impact us.
A secure drop-off site for safely recycling used phones, computers, tablets and other devices will also be provided.
For more information, please call 321-939-7612 or visit the expo webpage. You can register for the event online at Tech E-Fest Registration.