Values Quest, The Origin Story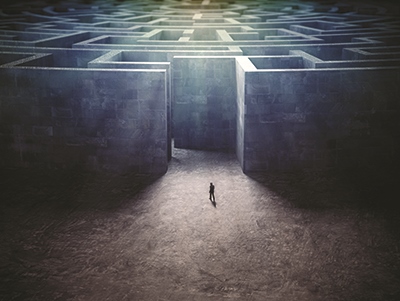 (This is the second in a series about Stetson University's Values Quest, from the Stetson Magazine, Summer issue 2014. The first article in this series was published Tuesday, June 17.) 
The Origin Story
The university's website asserts: "Stetson University's mission is to provide an education in a creative community where learning and values meet."
Stetson's values have been hashed and rehashed since the early 1990s but have remained mostly intact.
How these values commitments came to be took place in the mid-1990s when Stetson broke from the Florida Baptist Convention. Any discussion about the origin of Stetson's values quest has to begin with former Stetson President H. Douglas Lee, Ph.D.
Lee was the son of a Baptist minister in Danville, Va. In fact, his father was one of the few Southern white ministers who bravely aligned himself with leaders of the civil rights movement. "Doug grew up in that context and in a home where equality and social justice were part of your faith and how you should live your life," explains Linda Davis, '73, special adviser to the president for philanthropy and a member of Lee's cabinet at the time.
In addition, it's difficult to separate the university's values quest from its history. For example, Stetson plays a major role in William H. Brackney's book Congregation and Campus: Baptists in Higher Education. Brackney traces Stetson University's lineage back to former Baptist universities Brown and the University of Chicago. In fact, for a short period in 1899, Stetson was affiliated with the University of Chicago. This arrangement allowed Stetson students "with high marks (to) receive a Chicago degree upon doing minimal additional work," Brackney writes.
He further explains that in early American history "Baptists in higher education were as progressive as any mainstream denomination in North America and in some cases more so."
Similarly, Religious Studies Professor Dixon Sutherland, Ph.D., makes it quite clear that the modern Southern Baptists are quite different from those in early America. "It was the Baptists who came to the defense of the Jews in early America," says Sutherland. "And they also fought against prayer in the schools because they asked: 'What kind of prayer are you going to pray?' "
Stetson's original bylaws reflected this attitude: "The purpose of Stetson University is to promote excellence in education." End of story.
"In the 1990s," according to Brackney, "as it became apparent a permanent shift toward conservative theology in the extreme was underway in the Southern Baptist Convention, Stetson administrators made plans to move in a new direction."
The problems? "Well, they wanted to start telling Doug Lee how to run the school and what should be taught, especially in the Religious Studies Department," recalls Sutherland. "And it was all driven from the broader takeover of the institutions by Baptist fundamentalists."
When the decision was made to separate and become a nonsectarian university, Stetson lost almost $2 million a year and the ability to recruit students from Baptist congregations, according to Sutherland and Brackney.
And there was another problem. Sutherland quotes Lee as saying: "Now that we aren't affiliated with any denomination what do we stand for now?"
"It was critical for us to communicate that values are still important to us here," Davis remembers. "And Doug was proactive in saying we needed to welcome people of all faiths and no faith. We needed to welcome people of various sexual orientations. We needed to welcome people of various races. We needed to treat genders equally. That was really important to him and was an outgrowth of his personal faith."
Out of this belief came the Values Council in 1997. At the time, Stetson's "Values Model" made inclusive community its central goal. Furthermore, the Values Council separately dealt with the commitments of community service, diversity, environmental responsibility, health and wellness, ethical decision-making, gender equity, and religious and spiritual life.
A 1997 document states: Specific beliefs provided the foundation for our values:
•  The dignity, worth, and equality of all persons;
•  The importance of community in human life;
•  The inherent strength and value of diversity in any community of active learners;
•  The authenticity of diverse opinions and ideas, even when different from one's own;   and
•  The mandate for ethical decision-making and social responsibility as a central component for community.
Additionally, the document asserts: "As a university, Stetson affirms that a dialogue about the quest for meaning and truth requires the exploration of all paths to fully experience authentic truth for ourselves."
Sutherland remembers that most of the council themes bubbled up from faculty, staff and students. "It wasn't just Doug announcing we have a Values Council," he explains, "but the Values Council was formed after two to three years of discussion that he chaired."
A values consultant even came to help the Stetson community develop its core values. That consultant advised the university to choose the values that mattered most to its community.
"It was a bold Values Council," Sutherland recalls. "There was very little on this campus that you could point to that didn't have its synergy coming from the Values Council."
For example, the seven commitments under the Values Council, according to Sutherland, eventually influenced the curriculum. Today, most Stetson undergraduates, for instance, have to take courses from two out of the five following values areas: Environmental Responsibility; Ethical or Spiritual Inquiry; Health and Wellness; Human Diversity; and Social Justice.
"It was a real teeth-baring type of council," Sutherland declares. "For example, there was a total review of gender equality and gender issues on campus, and there was intense interest in environmental concerns. The question was: How do we live and teach these values on campus?" Sutherland believes the Values Council changed the campus and "the way Stetson was thinking about things."
A New Take on Values
When Wendy B. Libby, Ph.D., arrived on campus as Stetson's new president, she wanted to streamline and deepen the university's commitment to its values. In fact, the university's first strategic plan under her leadership made values the central foundation of everything Stetson aspired to become. She charged History and American Studies Associate Professor Emily Mieras, Ph.D., and Vice President for Student Affairs Christopher Kandus-Fisher to accomplish this task.
"Dr. Libby wanted a stronger connection to the work we were doing and the strategy we were putting in place," says Kandus-Fisher.
Kandus-Fisher and Mieras remember that their investigation into Stetson's values took more than a year. "We made road trips to all the campuses as part of our research," says Kandus-Fisher. "We listened to students, faculty and staff as well as surveyed alumni and others from the Stetson community. We received more than 1,200 responses to that survey."
In many ways, some felt disconnected from the values or didn't even know what they were, according to Kandus-Fisher. "There was a desire for better connection," he says.
"When Chris and I were working on this project, we did a lot of research to see how other universities were integrating values, and we talked about core beliefs in values commitments," explains Mieras. "There are a lot of schools that have mission statements that talk about values, and some of them even have a list of things like we do.
"So, it's not like this is something that no other university does, but the way that we work very consciously integrating values into the different areas of the university is distinctive," she adds. "Having personal and social responsibility at the core of what we do is actually even embodied in our curriculum. But there's an intellectual component to it as well."
In other words, Mieras says: "I don't see the intellectual thinking going on over there and then you have values over here. At Stetson, they're interconnected."
Likewise, Kandus-Fisher points out that the values are not only evident in Stetson's academics but also in the way the area of Campus Life and Student Success is now structured. "The values are real for us," he says. "What I tell my staff, though, is that they do not need to adapt the university's values as their personal ones, but they do need to figure out how they can personally and professionally connect Stetson's values to the work they do here."
For example, diversity and inclusion and holistic wellness — key elements taken from the values commitments — are now departments within Campus Life and Student Success.
After synthesizing the ideas from the Stetson community, then, Mieras and Kandus-Fisher suggested a revised values statement. The university's current values statement coalesces around three broad categories: personal growth, intellectual development and global citizenship. All three have personal and social responsibility at their core.
Personal growth includes intercultural competence, religious and spiritual self-awareness, and wellness. Intellectual development involves "fostering a spirit of exploration that drives an engaged and active mind, cultivating rigorous methods of academic inquiry, modeling and supporting academic inquiry and valuing creativity and professionalism." Global citizenship includes university and individual commitments to community engagement, diversity and inclusion, environmental responsibility, and social justice.
Guiding these core values is the Values Commitment Steering Team led by Sitler.
By Bill Noblitt
Editor, Stetson Magazine