Entrepreneurial Endeavor: Music, Marketing, Art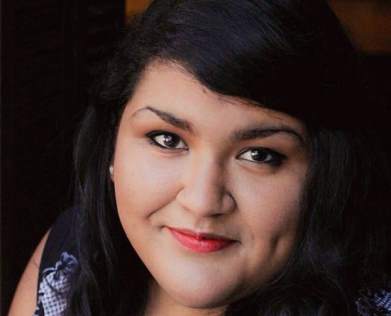 Lohengrin Velasquez, pictured, currently a senior at Stetson University studying music and marketing, is collaborating with the Museum of Art – DeLand to present a concert for their annual fall fundraiser event, An Appalachian Afternoon: A celebration of music, art, and food inspired by the culture of Appalachia. As the administrator and orchestra manager, Velasquez is coordinating the music portion of the celebration. (Lohengrin Velasquez, right, is pictured with adjunct music professor Patrece Robinson.)
On Sunday, Oct. 26, beginning at 3 p.m. the Museum of Art – DeLand will present an afternoon of festivities celebrating Appalachian life, starting with a concert in Lee Chapel, inside Elizabeth Hall, 421 N. Woodland Blvd., DeLand. Velasquez has gathered her Stetson colleagues who will perform Aaron Copland's Appalachian Spring conducted by Maestro Anthony Hose, conductor of the Stetson University Orchestra. The celebration will continue at the Museum, 600 N. Woodland Blvd., DeLand, and include the art exhibition O'Appalachia: Artists of the Southern Mountains with a selection of works from the collection of Millard and Ramonda Lampell, and a reception featuring the tastes of southern cuisine, between 4 -6 p.m.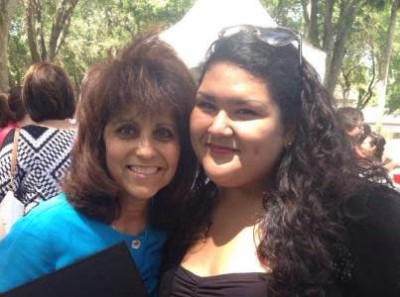 Born in Venezuela and raised in Miami, Velasquez has enjoyed a long standing relationship with music and the arts. Having been a member of several South Florida orchestras and music organizations as an accomplished cellist, Velasquez turned to her passion for arts administration. Guided by her mentor, Patrece Robinson (pictured left), adjunct professor of music and Coleman Entrepreneurship Fellow at Stetson University, Velasquez has explored a wide variety of internship opportunities throughout her four years at Stetson University. She has worked with organizations including the Philadelphia International Music Festival, Florida Symphony Youth Orchestra, and the Macy's Thanksgiving Day Parade, with experience ranging from administrative support to concert presenting and artist representation.
Robinson's work as a Fellow with The Coleman Foundation Entrepreneurship Program provided the impetus for Velasquez's experiential collaboration with the Museum of Art – DeLand. Velasquez is currently earning a Bachelor of Music- outside field of Marketing from Stetson University and will graduate in December 2014.
The Museum of Art – DeLand, Florida, formerly known as the Museum of Florida Art, is a vital and interactive non-profit community visual arts museum dedicated to the collecting, preservation, study, display and educational use of the fine arts. In addition to the permanent collection, the Museum is host to several rotating exhibits, gallery talks and receptions, educational programming, master artist workshops and special events throughout the year.
For ticket information for An Appalachian Afternoon, contact Pam Coffman, Curator of Education at (386) 734-4371 ext. 101 or [email protected].