Kentwan Smith named A-Sun Player of the Week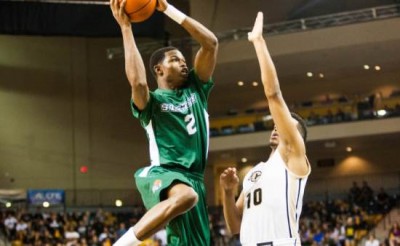 Stetson senior Kentwan Smith has been named the Atlantic Sun Conference Player of the Week, the league office announced on Monday.
Smith, a forward, was honored for his efforts in Stetson's 63-59 loss at Florida State on Dec. 22. He scored a season-high 21 points, while adding seven rebounds and four assists. He was 8-of-13 from the field, including 2-of-3 from 3-point range, and 3-of-4 from the free throw line.
This is Smith's first career A-Sun Player of the Week award, and Stetson's first since the 2012-13 season.
The Hatters host Florida Tech, 1 p.m., Tuesday, at Edmunds Center.
Check out GoHatters.com for all Hatters sports news and schedules.