8th Annual Weiner Holocaust Memorial Lecture April 9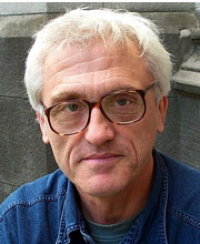 Stetson University will host the eighth annual Bernard Weiner Holocaust Memorial Lecture on Thursday, April 9, 7-8:30 p.m., in Rinker Auditorium, inside the Lynn Business Center, 345 N. Woodland Blvd, on Stetson's DeLand campus. The public is invited free of charge.
This year's speaker will be Dr. Jan T. Gross (pictured right), Polish-born American historian and sociologist. He is the Norman B. Tomlinson '16 and '48 Professor of War and Society and Professor of History at Princeton University. His lecture is titled On the Periphery of the Holocaust in Poland: Killings and Plunder of Jews by Their Neighbors.
Gross is the author of "Neighbors" (2001), a finalist for the National Book Award. His study reconstructs the events that took place in July 1941, in the small Polish town of Jedwabne where virtually every one of the town's 1,600 Jewish residents were murdered in a single day by their neighbors.
In his lecture, Gross will discuss his research from his 2012 book Golden Harvest: Events at the Periphery of the Holocaust and more recent findings about everyday violence between ordinary Poles and Jews in Nazi-occupied Poland.
Previous speakers in the annual Weiner Holocaust Memorial Lecture Series include: Clifford Orwin, who spoke on Will not the judge of all the earth do justice; and Dr. Thomas Doherty, who spoke on Hollywood, Hitler and the Jews. Gross joins a growing list of esteemed lecturers researching the cultural and historical significance of the Holocaust.
The Bernard Weiner Lecture Series at Stetson University was established by Dr. Sy Weiner of DeLand to honor the life and work of his brother, the late Bernard Weiner. Bernard Weiner was a leader in the development of Holocaust curricula for New York state schools and was one of the founders of the Rockland Center for Holocaust Studies, now the Holocaust Museum and Study Center, in Spring Valley, N.Y. The Bernard Weiner Lectures are presented annually with the goal to rethink the meaning and implications of the Holocaust in today's world.
In addition to the lecture, there will also be a screening of the 2012 Polish film Aftermath, on Wednesday, April 8, 7 p.m. in room 25L on the garden level of the duPont-Ball Library. This event will be hosted by Stetson Hillel and Stetson's Program in Russian, East European, and Eurasian Studies (SPREES). Both events are Cultural Credit events for Stetson undergraduates in attendance.
For more information, contact Robert Watson, Ph.D., visiting assistant professor of French at Stetson, (386-822-7282), or email [email protected].
by Sebastian Jones