A Pineland Understory: Women and African Americans in early Orange City
Learn Local -A Pineland Understory: Women and African Americans in early Orange City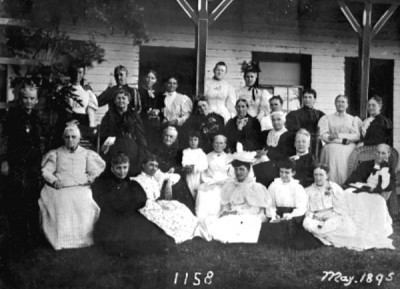 This talk, presented by recent Stetson graduate Kimberly Reading, based on her senior thesis research, uncovers the stories of women and African Americans in the settlement of Orange City, Fla. Pulling from the town history beginning in 1875, the stories of pioneering women and African Americans bring to life a thriving community that provided opportunities for social mobility and economic independence. Holding vital economic, social and leadership roles enabled them to shape the development of the town while remaining in the shadows of tradition.
Kimberly Reading '14, American studies major and environmental science minor, was a non-traditional student who had the opportunity to intern for the West Volusia Preservation Society documenting lost or neglected cemeteries and their mysteries. You can read about her in this Stetson Today story, posted in September 2014.
This Learn Local event, which is open to the public, free of charge, will begin at 6 p.m., Thursday, April 16, in the Rinker Environmental Learning Center.