Henderson to Head New Water Institute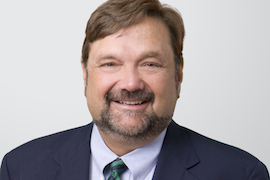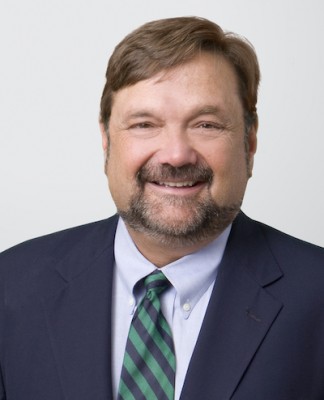 Stetson University has selected noted environmentalist and policy expert Clay Henderson as the first executive director of its newly established Institute for Water and Environmental Resilience.
The institute, a first of its kind at Stetson, will focus on water and environmental research in order to offer policy options to protect them and other natural resources for Central Florida and beyond.
"The institute will help bring together faculty and student research in collaboration with community partners to look at big picture issues affecting our environment," said Henderson, a 1977 Stetson graduate. "It will include all Stetson colleges and campuses and be truly interdisciplinary."
In fact, Stetson's four campuses, positioned along the I-4 corridor, span three of Florida's major freshwater basins: the St. Johns River, which passes through DeLand; the Everglades headwaters at Reedy Creek near the Stetson Center at Celebration; and the Alafia and Hillsborough rivers that flow into Tampa Bay, home to Stetson's Tampa Law Center and College of Law in Gulfport.
"I'm thrilled that we'll have Clay's leadership to launch the Institute. He's the perfect person to take us forward, uniquely qualified to shape and build it," said Stetson's Dean of the College of Arts and Sciences Karen Ryan, Ph.D. "He brings both vast experience and a powerful vision for the future to this new role."
"We are certainly privileged to have Clay Henderson as the institute's founding executive director," said Wendy Anderson, Ph.D., professor and chair of Environmental Science and Studies, who co-chaired the search committee.
"His broad connections and the respect he garners from across the state and nation will ensure that Stetson's research and outreach efforts will have the broadest impact possible," Anderson added.
Henderson does bring impressive credentials to the position.
For the last 15 years, he has been senior counsel at the national law firm of Holland & Knight, focusing on environmental law and water law. Before that he served as president of The Florida Audubon Society, one of the nation's oldest conservation organizations. He has also worked for The Nature Conservancy and the Trust for Public Land. He also was elected to two terms on the Volusia County (Florida) Council. Throughout his career, he negotiated the preservation of more than 300,000 acres of land that are now part of national and state parks and preserves.
In 1998, Henderson served on the Florida Constitution Commission, sponsoring most of the environmental provisions in the state's constitution. He also co-authored the Water and Land Conservation Amendment in 2014, the largest conservation-funding program in United States history.
"Stetson is to be the 'go-to' place for expertise in solving some of Central Florida's complex problems," Henderson said, explaining the importance of the Institute for Water and Environmental Resilience. "Central Florida needs a water institute to focus the research that will lead us to policy options for our community."
Specifically, the Institute for Water and Environmental Resilience will focus on student and faculty research, community engagement and experiential learning along with strong public policy, community education and recreation components. The institute will also involve the community in symposia and educational workshops.
Henderson has received numerous awards for his public service in the area of environmentalism.
The Nature Conservancy honored him with its national public service award. Moreover, he has received honors from the Florida Wildlife Federation and the Sierra Club. In 2008, the Central Florida Community Partnership named him Champion of Sustainability. In 2006, he received the Bill Sadowski Memorial Award for public service in environmental law from the Florida Bar.
In 2012, Henderson received Stetson's prestigious George and Mary Hood Award for his commitment and contributions to the university and its core values.
He has also been a member of the College of Arts and Sciences Advisory Board. In addition, he has taught at Stetson as an adjunct professor in the university's Environmental Studies/Science Department since 2012.
Henderson resides in New Smyrna Beach and has been a Volusia County resident for nearly 50 years.