Smithsonian Magazine's Museum Day in West Volusia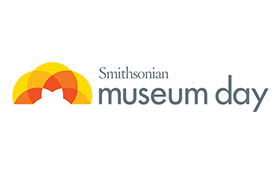 Are you free on Saturday, Sept. 26? The three Stetson museums, along with eleven other sites in West Volusia, will be open, and offer free admission as part of the Smithsonian Magazine's Museum Day.
Along with its permanent collection of minerals and earth science displays, including one about Smithsonian benefactor, mineralogist James Smithson, the Gillespie Museum will celebrate the opening of a new exhibit of photographs by Stetson Biology Professor Peter May, Ph.D.,  Sandhill Symphony: A Natural History of High Pine.  There will be hands-on activities in the museum's sandhill pine restoration for young scientists. Stetson's Gillespie Museum is located at 234 E. Michigan Ave., and will be open 10 a.m. – 2 p.m.
Stetson's Natural History Museum, located in the Sage Science Center, will be open to share its collection of fish, amphibians, reptiles, insects, plants, shells, skulls, and bones. The museum will be presenting a new display of insect-built structures, along with museum games for young scientists.
At the Homer and Dolly Hand Art Center, there are currently three exhibits. Pam Longobardi: Drifters Project, which runs through Oct. 17, provides a visual statement about the engine of global consumption and the vast amounts of plastic objects and their impact on the world's most remote places and its creatures. Longobardi's work is framed within a conversation about globalism and conservation. Faculty Focus: Digital Arts with Nathan Wolek & Ethan Greene, which runs through Oct. 17, is the first in the university's new tradition of highlighting new, original and innovative works from Stetson's Creative Arts faculty during the entire academic year. This fall highlights two faculty sound artists from the Digital Arts program. Oscar Bluemner's Orient, which runs through Dec. 4, is a selection of artworks by American Modernist Oscar Bluemner (1867-1938) shown alongside Japanese woodblock prints from the artist's collection. Conservation of the Japanese prints was made possible by a grant from the Stockman Family Foundation. The Hand Art Center will also have a book sale and children's crafts on that day. Museum hours are 10 a.m. – 4 p.m.
For additional information, click here.