Stetson commemorates 9/11 with Day of Service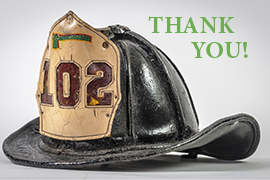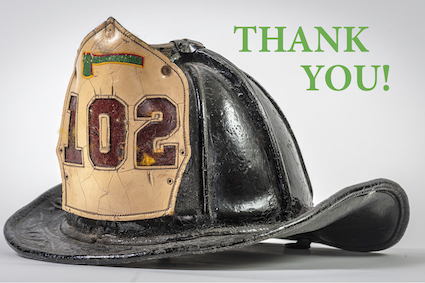 To commemorate the 14th anniversary of the attacks on Sept. 11, 2001, Stetson University has planned a Day of Service as well as several ceremonies, which are all open to the public and the university community. The events will be held to honor and memorialize the 3,000 people who died that day in New York, Washington, D.C. and Pennsylvania.
The day will start with an opening ceremony at 8 a.m., around the flagpole on the west side of Elizabeth Hall, 421 N. Woodland Blvd., DeLand. This ceremony will include lowering of the flag to half-staff by Stetson ROTC, readings from students from different faith backgrounds and recognition of local first responders.
It will conclude with a speech by Veronica Hernandez, Stetson's Community Partner Coordinator who is in charge of the day's events. Hernandez will give an overview of the day's schedule, and will also issue a Call to Action to honor and serve all who were affected by the attacks.
Afterwards, several service projects will begin, both on and off campus:
9-10 a.m. – make thank-you gifts for local first-responders in the DeLand area
10-11 a.m. – write letters to deployed troops for Operation Gratitude, whose name clearly conveys its mission
11 a.m. to noon – deliver thank-you gifts to local first-responders at their work places.
At noon, as part of Stetson's "Big Questions" dialogue series, a discussion about the positive benefits of volunteer work will be held at Allen Hall, located at 508 N. Woodland Blvd., DeLand.
The Stetson Student Veterans Organization will have the 9/11 flag memorial on display throughout the day that recognizes all of the individuals that died on 9/11, which will be located on the Stetson University Green.
There will be a closing ceremony at 6 p.m., at the flagpole on the west side of Elizabeth Hall. After the lowering of the flag, the following poem, "A Franciscan Benediction," will be read. It was adapted from  A Four-Fold Benedictine Blessing, composed in 1985 by Sr. Ruth Marlene Fox, OSB.
May we be blessed with discomfort
At easy answers, half-truths, and superficial relationships
So that we may live from deep within our hearts.
May we be blessed with anger
At injustice, oppression, and exploitation of creation
So that we may work for justice, freedom, and peace.
May we be blessed with tears
To shed for those who suffer pain, rejection, hunger, and war,
So that we may reach out our hands to comfort them and
To turn their pain into joy.
And may we be blessed with just enough foolishness
To believe that we can make a difference in the world,
So that we can do what others claim cannot be done:
To bring justice and kindness to all our children and all our neighbors who are poor.
by David Baker