Stetson Football Gets Ready for Opening Game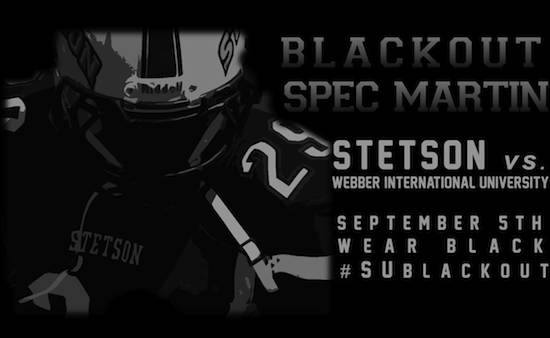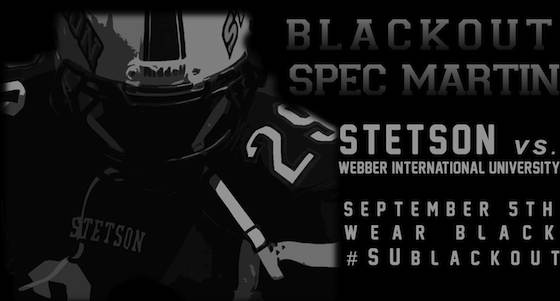 The Stetson football team is preparing itself for the 2015-16 season with its first home game against Webber International this Saturday night, Sept. 5, at 7 p.m., at Spec Martin Stadium. The program has high hopes for improvement since its revival three years ago.
So far, many of the players appear confident about the chances for the team to succeed. As quarterback Ryan Tentler made clear, "We're expecting a conference championship. Nothing less."
When questioned about the reputation the team had among some, defensive back Ryan Powers replied, "I'd tell them to just keep the faith, you know… We are older, more experienced, bigger, stronger. And we're going to surprise some people."
Head Coach Roger Hughes, said, "We've got a lot of work to do this week. We had a number of missed cues (at the first scrimmage game). Defensively, we played well early, but didn't play as well late. Offensively, we played really poorly early; turned the ball over too many times." Hughes is hopeful that the team will improve, which he sees as essential for a successful season.
Upon being asked what he'd tell the team before it takes the field Saturday, Hughes stated, "Well, mainly to relax. Generally, that first game, everyone's hyped up; everyone's too hyped up."
Because Saturday's football home opener is a blackout game, beginning at 7 p.m., everyone is encouraged to wear black to show your support for the Hatters.
Athletics will be giving away black tank-tops at the soccer game on Friday, Sept. 4, at 7 p.m., as well as hosting a social media scavenger hunt for prizes like Fitbits and an Apple watch throughout the week leading up to the game. Also, students who attend the game will receive a free hat while supplies last!
Follow along on social media with #SUblackout, and show your support by making this picture your cover photo. Also, follow @Stetson_Varsity for additional prizes and updates.
Come out, wear black, be loud, and show our united Stetson spirit as Hatter Football looks for Win Number 1.
By David Baker