Caribbean Student Association presents Carnival 101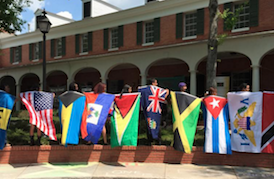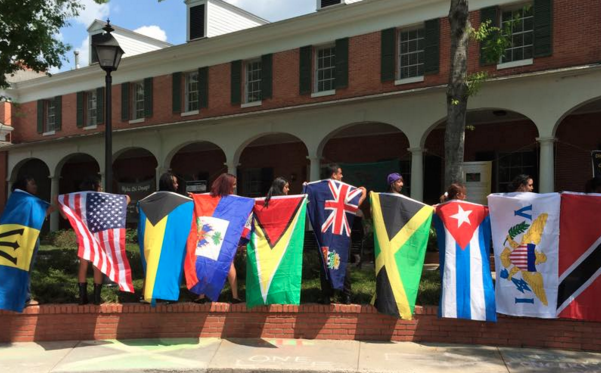 The Caribbean countries have always represented a culturally and ethnically diverse region of the world, where more and more influences have merged with the Caribbean culture. The celebration of Carnival has always offered one way for the Caribbean people to relax, be happy, share ideas, dance and appreciate all of the beauty represented by the Caribbean countries.
On Tues., Mar. 29, Stetson University's Caribbean Student Association (CSA), part of Stetson's Multicultural Student Organizations, will be presenting Carnival 101, a cultural exposé with poetry, dance, interactive discussions and displays of Caribbean, African and Hispanic cultures, from 7-9 p.m., in Rinker Field House, inside Hollis Center.
The first known Carnival started on the islands of Trinidad and Tobago, and spread to Jamaica and many other countries. As a result, Carnival has become a ritual in Trinidad and other nearby countries, oftentimes taking place after Easter to serve as a time of relaxation after all of the personal sacrifices made during Lent.
Discussions will include a review of Nobel Peace Prize winners, literature, humanities, and the diversity of cultures in the Caribbean. The economic and linguistic diversity of the region will also be explored by participants.
Stetson's Carnival 101 will feature attractions such as people walking on stilts, steel drum music, and cuisine such as jerk chicken, bacalao, roti and curry.
For over a decade, students with Caribbean roots have organized Carnival at Stetson University with the intent of not only informing others of the Caribbean's diverse culture, but to also bring students together for a night of celebration and enjoyment.
"When I came to Stetson some 24 years ago, I was surprised that we did not have a large Caribbean population on campus," said Patrick Coggins, Ph.D., professor of education. "I am very pleased that students from the Caribbean are keeping this tradition, and it's a chance to educate everyone about the cultures from the different countries from the Caribbean."
The event is open to Stetson students, faculty and staff. Cultural credit will also be available for students who attend.
For more information, contact Coggins, via email [email protected] or by phone at (386) 822-7360.
By Anna Chun