Exhibit Brings 30 Paintings Together for First Time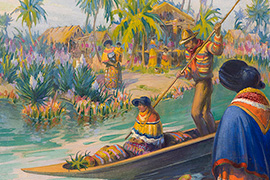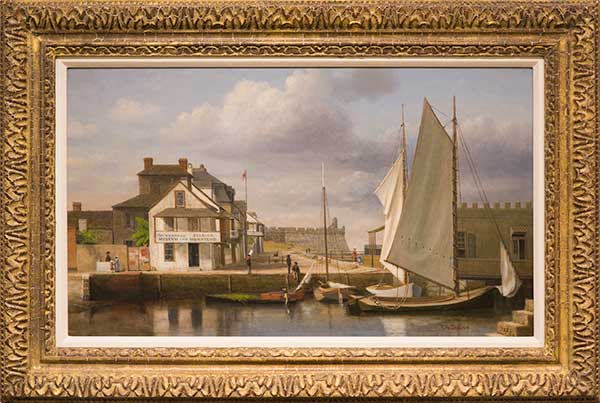 For the first time, 30 paintings by Florida artists from private collections all over Central Florida have come together in one exhibit, "American Painting and the Florida School of Art: Selections from Private Collections," at Stetson University's Hand Art Center. On June 23, 6-7 p.m., the public is invited to a walk-through of the exhibit with guest curator Gary R. Libby, who will discuss the art and the artists. This event is free and open to the public.
The 30 paintings in this exhibition illustrate many of the mature and developing forms of painting in the United States during the 19th and early 20th centuries when a distinct form of painting developed in Florida. Many of these artists studied at American and European universities and academies where they worked with American master artists whose distilled influence can be seen in the paintings.
The exhibit includes pieces by renowned landscape artist George Inness, Ash Can School realist painter Robert Henri, Highwaymen painter Harold Newton and many others. An exhibit favorite is "Splendid Canopy " oil on canvas, by A. E. Backus (1906-1990) from the Powell Collection of Florida Art. Today, he is considered the Dean of Florida landscape painters and the painter who brought the 19th century Florida landscape tradition into the 20th century. Backus is also known as the teacher and mentor to the Highwaymen group of African-American Florida landscape painters.
Gary R. Libby is guest curator for this exhibit, which is being displayed in the gallery named for him. He is director emeritus of the Museum of Arts and Sciences in Daytona Beach and former assistant professor of art history at Stetson University. Libby is considered one of the preeminent specialists in the art of Florida and the south. Libby is the author of a number of award-winning publications, articles and catalogs on Florida art, including two books on the Brown Collection.
For more information, visit the Hand Art Center online.
By Janie Graziani
The featured image on Stetson Today's main page is "Afternoon on Lido Key, Florida, 1953" oil on canvas, Benson Bond Moore (1882-1974), Museum of Arts and Sciences Collection, given in memory of Chapman S. Root. The smaller image on Stetson Today's main page is "Untitled Seminole Scene," oil on canvas board, Carl Brandien (1886-1965), The Powell Collection of Florida Art.
Enjoy this digital gallery of the exhibit