Stetson Hosts Gatherings to Reflect on Orlando Tragedy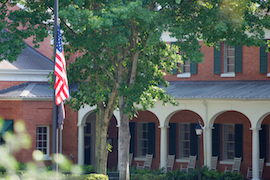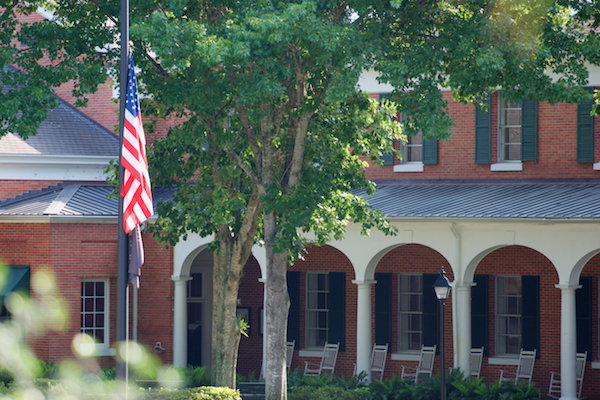 In response to the tragedy that occurred in Orlando early Sunday morning, June 12, Stetson University will host brief gatherings Monday, June 13, at 4:30 p.m. at its campus in DeLand, Fla., and at its College of Law in Gulfport, Fla.
In DeLand, Stetson is providing a time of reflection at Lee Chapel in Elizabeth Hall. In Gulfport, the site is the flagpoles at the horseshoe. All are invited. Flags will be at half-staff.
In addition, the Cross Cultural Center is open on the DeLand campus from 8:30 a.m. to 6 p.m. today. Also, the Counseling Center on the DeLand campus will be open Monday through Friday from 8 a.m. to 4:30 p.m. A counselor on call can be reached by contacting public safety at 386-822-7300. A counselor at the College of Law can be reached by calling 727-864-8248.
For those wanting to help by donating blood, One Blood will be taking donations at the DeLand YMCA, 761 E. International Speedway Blvd, on Monday from 8:30 a.m. to 1:30 p.m.
"In times like these, as always, Stetson University stands together as a united community," said Stetson President Wendy B. Libby, Ph.D.