Comedian Damon Wayans Jr. coming to Hatter Howl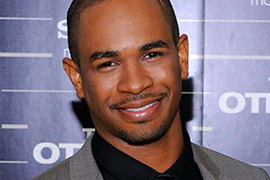 Comedian and actor Damon Wayans Jr. will perform at Hatter Howl during Homecoming 2016, which kicks off in just a few weeks.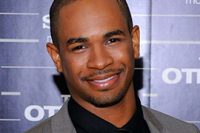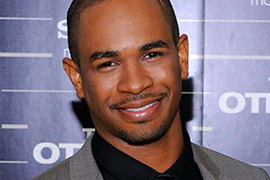 Wayans starred in the movies, Let's Be Cops, and The Other Guys, and the TV shows, New Girl, and Happy Endings. He will perform Friday, Nov. 4, at 8 p.m. in the Edmunds Center. The event is free for Stetson alumni, faculty, staff and students.
His performance is part of "Hatter Howl," the series of events on Friday evening of the annual Homecoming celebration. Hatter Howl was the original name of the Homecoming pep rally in the 1950s and was brought back to re-establish that long-standing tradition.
This year, the Hatter Howl will start at 6 p.m. on Rinker Field with a carnival, live music and food trucks. The Homecoming Pep Rally will begin at 7:30 p.m. in the Edmunds Center, followed by Wayans. Afterward, the community is invited to Rinker Field at 9 p.m. for the lighting of the bonfire, which this year will be paired with fireworks shot from the roof of the Athletic Training Center.
Homecoming 2016 begins on Sunday, Oct. 30, with the Greenfeather Challenge and will extend through Sunday, Nov. 6. The Hatters football team will face Marist College on Saturday, Nov. 5, at 2 p.m.
For a complete list of events, go to www2.stetson.edu/homecoming.  Alumni returning to campus are encouraged to register for Homecoming via the Homecoming website.