On Campus for the Holiday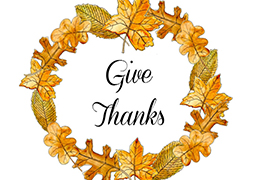 Stetson University student Medorie Petersen-Woodburn thought about visiting her father for Thanksgiving, but it would be a long way to travel for just a couple days, she said.
She's among the small number of Stetson students who will stay on campus for the long holiday weekend. To help celebrate the holiday, the Housing and Residential Life department is planning its third annual Thanksgiving potluck dinner.
Petersen-Woodburn will take her grandmother, who's visiting from New York, to the dinner at 5:30 p.m. on Thanksgiving in Chaudoin Hall. A vegetarian, Petersen-Woodburn was busy looking at recipes on Wednesday, trying to figure out what to take to the meal.
Barbara Hawkins, Residential Life Coordinator at Stetson, is on-duty for the holiday and helped organize the feast for Stetson students who don't travel home for the holidays. This is the third year for the potluck Thanksgiving dinner and each year it's grown, from 30 initially to 50 to 60 last year.
The students tend to be international students and ones who live too far away to make the trip, she said.
Petersen-Woodburn, for example, grew up in the Bronx, where her mother lives. Her father lives in South Florida.
"It's just really far to travel for just a couple days and I still have homework," said the junior who's majoring in social science, adding this is the first year she hasn't gone home for Thanksgiving. "I like staying at Stetson because of the family atmosphere."
For the potluck, the Commons donated turkeys and Perkins donated pies. Hawkins with Housing and Residential Life said she and other staff, including Resident Assistants in the dorms, will make side dishes.
"I'm trying to make it as friendly as possible for any dietary restrictions," said Hawkins, a vegan, explaining there will be dishes available for vegans, vegetarians and people who must eat gluten-free.
Students will find almost every service closed during the holiday weekend on the Stetson DeLand campus. The Commons dining facility will open for just a few hours a day through Sunday, including on Thanksgiving, when all meals will be cooked to order.
"We do not provide a Thanksgiving meal because we know students are getting their Thanksgiving meal through Housing and Residential Life," said Lindsey Bishop, Director of Marketing for Stetson Dining Services.
Generally, only about 40 students show up each day to eat in the Commons during the holiday weekend, she said. "That's why it's cooked to order," she said.
Other holiday hours on the DeLand campus include:
The duPont-Ball Library will be closed Thanksgiving through Saturday, Nov. 24-26, and will resume normal fall hours on Sunday.
Admissions will be closed on Thanksgiving and will open from 9 a.m. to 2 p.m. on Friday, Nov. 25, for campus tours.
-Cory Lancaster