The Long History of Racist Ideas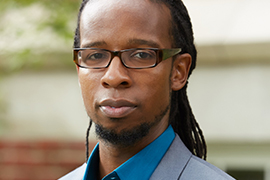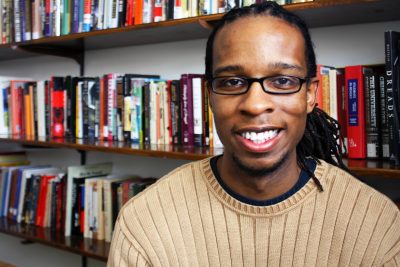 In 1837, John C. Calhoun told his U.S. Senate colleagues that "slavery is a positive for black people, for white people, for America," historian Ibram X. Kendi, Ph.D., said Thursday evening, April 27, in the Rinker Welcome Center.
Puritan minister Cotton Mather "argued against those who believed black people were not capable of Christianity," Kendi told a forum of Stetson students in Rinker Auditorium earlier in the day on Thursday. "But then he also said if black people become Christians, then their souls will become white."
Both presentations by Kendi, an assistant professor of African American history at the University of Florida, drew from his National Book Award-winning work "Stamped from the Beginning: The Definitive History of Racist Ideas in America." His evening presentation, titled "Black Students and the Redefinition of Racist Ideas," was part of Stetson's Social Justice Lecture Series and drew some 50 students, faculty and members of the public.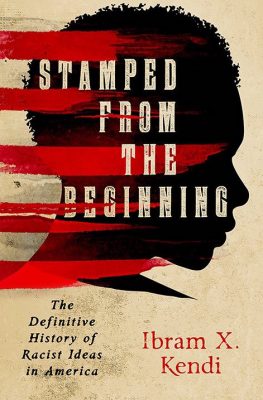 In 1940, anthropologist Ruth Benedict "defined racism as an unproven assumption of the biological and perpetual superiority of one human group over another," Kendi said at his evening talk. By the 1960s that view had changed in higher education so that the dominant idea black students encountered was that "racial groups were biologically equal but black people had become inferior as a result of slavery, Jim Crow segregation, poverty and their pathological culture."
Kendi's book "chronicles how these two groups of thinkers have debated over the course of American history, one arguing black people are inferior by nature and the other arguing black people are inferior by nurture," he said. The latter group he calls "assimilationists."
Black college students in the 1960s rejected any and all notions of inferiority as racist and "by classifying assimilationists as racists, they ended up redefining racist ideas," Kendi said.
His research covering 600 years led him to "recognize that assimilationists had largely not been included in the history of racist ideas," he said. "If anything, they were considered to be anti-racist. What motivated me initially was to put them back into this story."
In writing "Stamped from the Beginning," Kendi said, he realized he "had to define a racist idea. I ended up defining a racist idea as those students would have defined a racist idea: as any idea that suggests a racial group is superior or inferior to another racial group in any way. It's a very simple definition."
But Kendi didn't want to merely chronicle a long history of racist ideas.
"I wanted to answer the questions why and how," he said. "Why were these ideas created and how were they created? And who created them and for what purpose? My assumption was that racist ideas were created because the creators themselves were ignorant and hateful, as I'm sure many of you have been taught. That these people who had these racist ideas are the people who instituted racist policies like slavery, Jim Crow segregation or even now mass incarceration."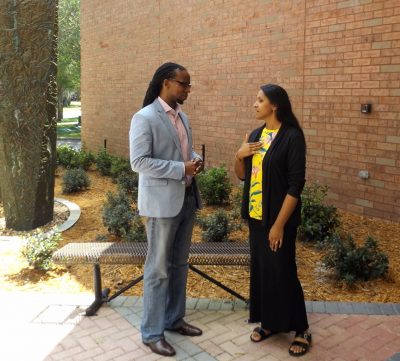 Not so, Kendi said: "I realized it was actually the opposite: that racist policies were leading to racist ideas, and racist ideas were leading to ignorance and hate. I realized people were creating racist policies out of economic, political and cultural self-interest. And those racist policies were leading to racial inequalities, disparities and inequities.
"Then in order to substantiate, rationalize and justify those inequities in society, these people or their propagandists created racists ideas, then people consumed those racist ideas about black people and that's what caused them to become ignorant and hateful toward black people."
Rajni Shankar-Brown, Ph.D., Stetson associate professor and Jessie Ball duPont Chair of Social Justice Education, moderated the afternoon forum and said Kendi's book "truly is illuminating and an engaging read."
Stetson President Wendy B. Libby, Ph.D., in introducing Kendi, said, "When you push yourself out of your comfort zone, as Dr. (Lua) Hancock has taught me many times, that's where the learning comes. Our Social Justice Lecture Series is designed to be floodlamps, to illuminate issues that deserve our attention, to spark deep discussion — and I have seen a lot of that today. The lectures are also meant to be intentional catalysts for change as we problem-solve together to create an ever more just, safe, humane and respectful world."
— Rick de Yampert