Traveling An Ancient Pilgrimage Route Across Northern Spain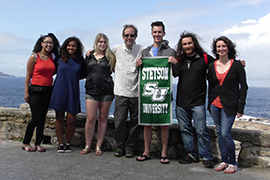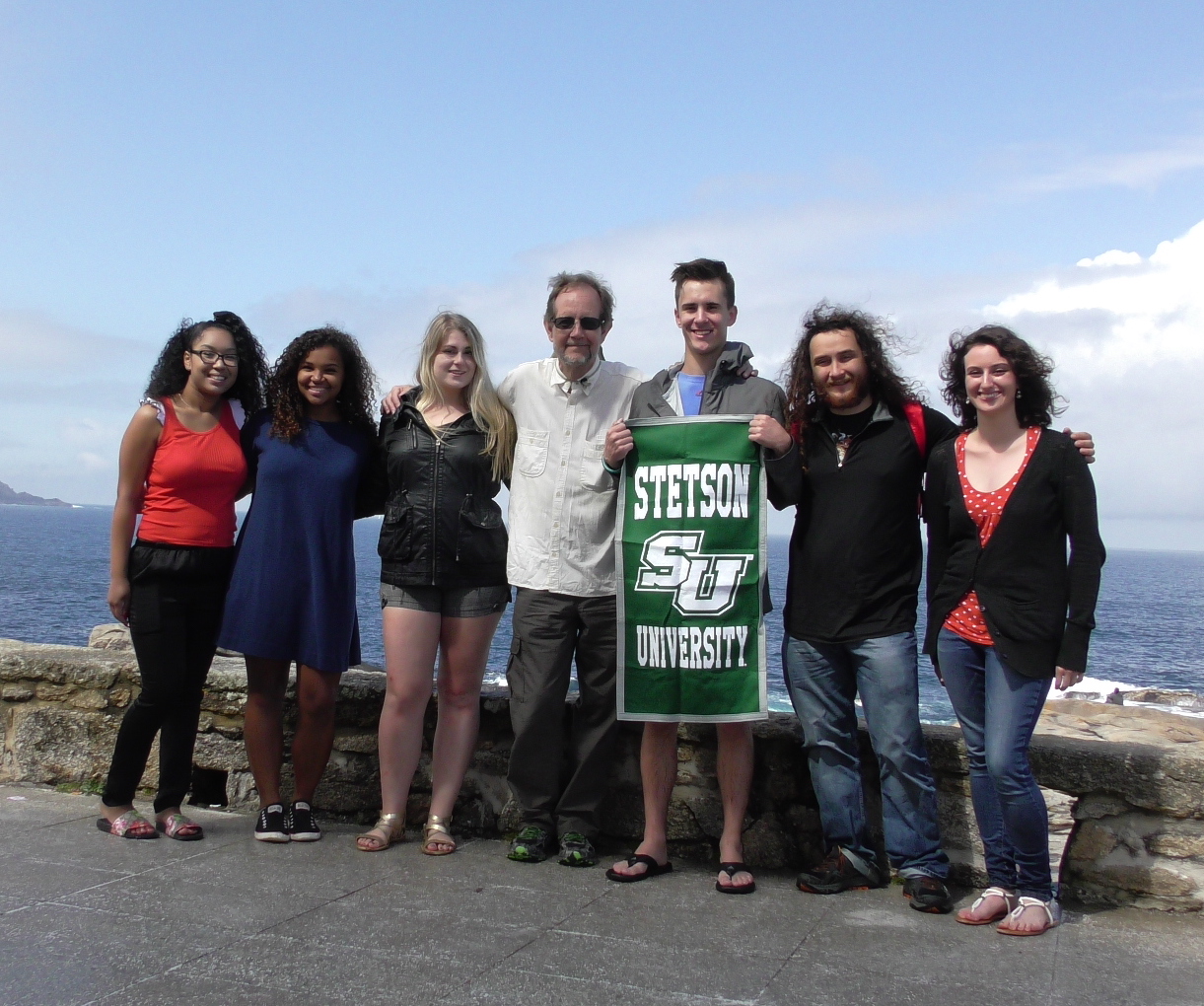 Religious Studies Professor Phillip Lucas, Ph.D., and six students unfurl a Stetson University banner at Muxia, Spain, once considered the end of the world to Europeans, during a trip May 16-30.
The group traveled the Camino de Santiago, an ancient pilgrimage route across Northern Spain to the Cathedral of Santiago de Compostela, where, according to legend, St. James the Apostle is buried.
Left to right are: Lynette Dominicci, Sophie Williams, Vanessa Lipscomb, Professor Lucas, Kevin Sullivan, Ruel Mannette and Lynn Walsh.
The trip was organized through Stetson's WORLD: The David and Leighan Rinker Center for International Learning and C.I.E.E. (Council on International Educational Exchange) and allowed students to study the historical, architectural, economic and religious dimensions of the Camino de Santiago. The Rinker family generously contributed to a fund that provided scholarships to these students, Lucas wrote in an email.
"The students had a fully engaged international experience that included tours of churches, monasteries, archaeological sites, and museums. They also walked over 110 kilometers in five days. This gave them the opportunity to interact closely with pilgrims from all over the world, many of whom had been walking over 800 kilometers! They participated in pilgrim rites like having their pilgrim's passport stamped in each town, attending pilgrim's religious services, eating together at small cafes along the way, and hugging the statue of St. James at Santiago Cathedral," Lucas wrote.
Below, the students visit Ponferrada and see one of the last surviving castles of the Knights Templars, who patrolled the Camino and protected pilgrims in the Middle Ages. The Stetson students are: Kevin Sullivan, lying down, and, from left to right, Lynn Walsh, Vanessa Lipscomb, Ruel Mannette, Lynette Dominicci and Sophie Williams.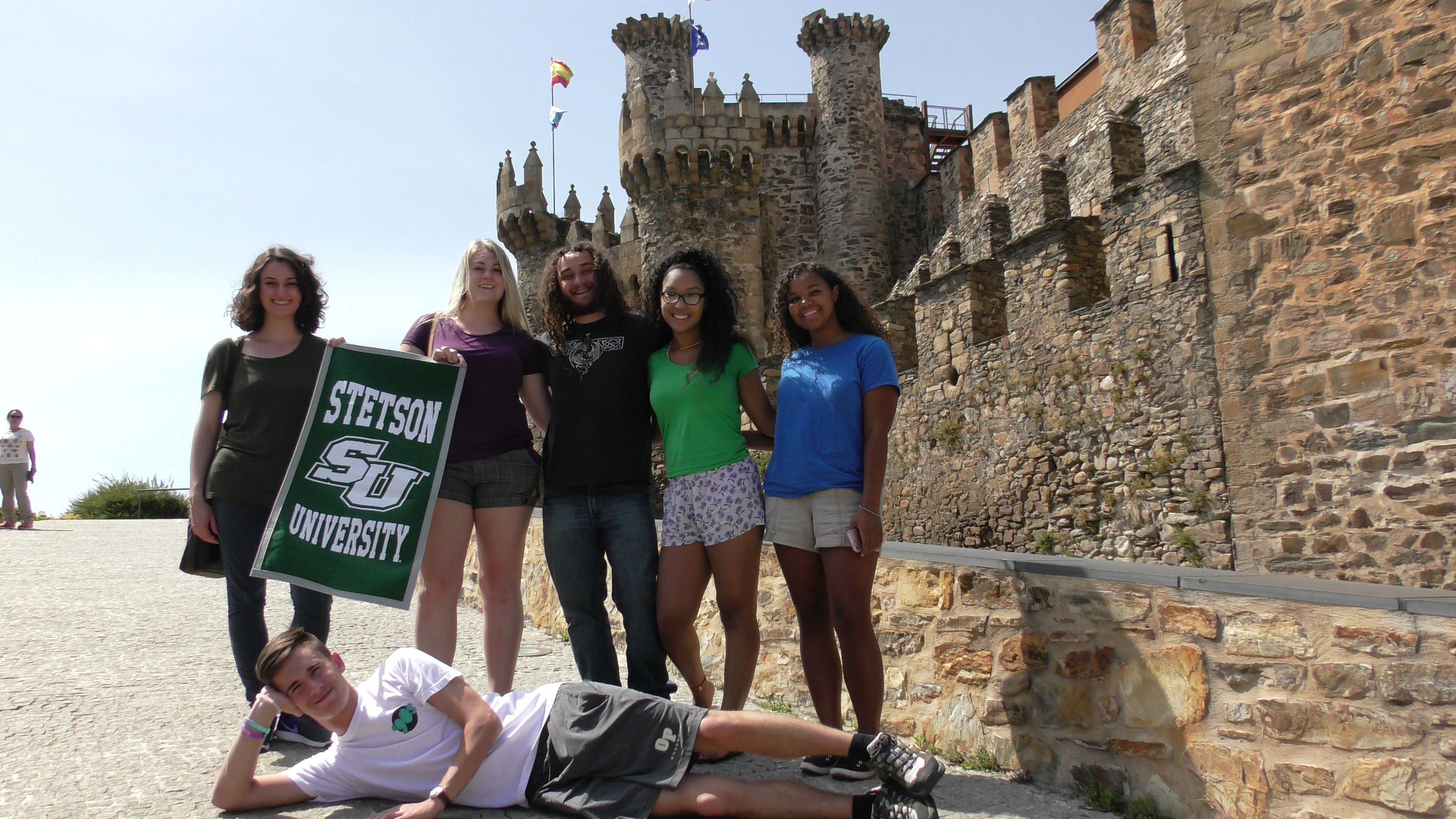 Send Us Your Travel Photos: #HatterTravels
Hatters love to travel – around the globe and closer to home. Send us your travel photos with a Stetson Hatters logo for our #HatterTravels photo album. Be sure to send at least 300 dpi to [email protected] and include: #HatterTravels in the subject line, your name, the degree and year you graduated from Stetson, your phone number, when and where the photo was taken, and full names and any other identifying information about others in the photo, such as your children, spouse or other Stetson alum.