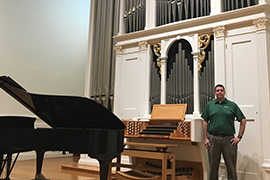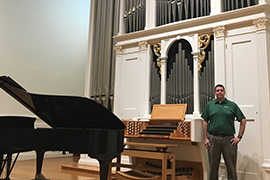 For years, Stetson Organ Professor Boyd Jones noticed the university's Beckerath Organ sounded just a little flat and he didn't know why.
He asked a professional who came to thoroughly clean and tune the organ in 2004, and the man said he knew exactly why.
"When this instrument was built in 1961, this room wasn't air-conditioned," Jones recalled, explaining how temperature and humidity affect the organ and its 2,500 pipes in Lee Chapel.
"You've got very valuable musical instruments sitting here that are all quite sensitive to climatic changes," said Jones, D.M.A., referring also to the two Steinway grand pianos and a harpsichord on stage. "A well-meaning person can turn off the air and you don't know what damage you've done."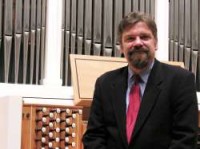 In Elizabeth Hall and across campus, Stetson adjusts thermostats and varies cooling times to reduce energy consumption, part of the university's Environmental Stewardship Plan. Thermostats are set at a uniform 75 degrees for cooling when buildings are occupied, and 82 degrees when offices and classrooms aren't in use, said Chris Cloudman, an Energy Specialist with Cenergistic, which is under contract with Stetson to reduce energy and water consumption.
Since 2015, such conservation efforts have allowed Stetson to reduce its energy and water consumption by 15.1 percent, he said.
But in a few places on campus, such as Lee Chapel inside Elizabeth Hall, the a/c must stay on 24/7 to keep the place at 73-74 degrees and the humidity below 55 percent.
"There's always been a big concern about the organ in the chapel," said Cloudman, who walked around on a recent day closing the louvered shutters inside the chapel to keep the place cool. "It's essentially an irreplaceable, priceless organ."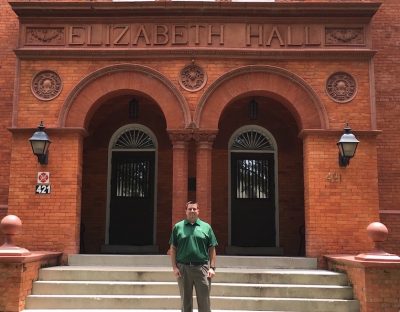 Two years ago, five energy-efficient units were installed in the attic space of Elizabeth Hall, and one is now devoted exclusively to Lee Chapel. That ensures the chapel keeps cool and also targets the cooler temperatures only to where they're needed.
Even with the extra cooling for the chapel, Elizabeth Hall has cut its energy and water consumption by 28.3 percent since 2015, with most of that saved on energy, Cloudman said.
Hand Art Center also must keep its temperatures lower, he said. Often, contracts for traveling exhibits require galleries to stay at, say, 70 degrees to reduce the humidity.
But elsewhere on campus, Cloudman has made a science of balancing the need for cool air during the hot summer months with the need to consume less energy and reduce carbon emissions, which are linked to global warming.
Stetson uses an energy-efficient system for cooling, sending chilled water from a central chiller plant in a loop around campus to cool most of the buildings.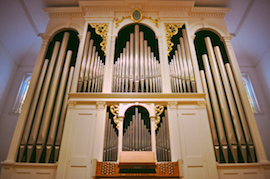 "Long before I came here, when they put this chiller plant in, it already began putting Stetson down the road of saving because you have one plant doing this instead of multiple chillers," Cloudman explained, and added the plant has another benefit, too.
"The buildings in the center of campus say, like Elizabeth Hall, because their chilled water is coming from down the road, you don't hear anything. It's nice and peaceful around the buildings, and the equipment that's running is either up in mechanical closets or up in the attic."
-Cory Lancaster
Hatter Green: Building Sustainability
This story is part of an ongoing series about green buildings, environmental stewardship and sustainability on Stetson University's DeLand campus. Other stories include: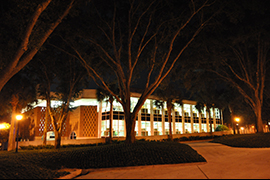 Stetson Approves $1.5M for Energy-Saving Projects
The duPont-Ball Library, open long hours, makes an ideal candidate for retrofitting with energy-efficient LED lighting.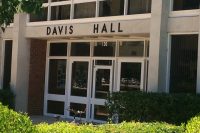 'Immediate Large Returns'
An investment in Davis Hall results in a nearly 50 percent decline in energy use.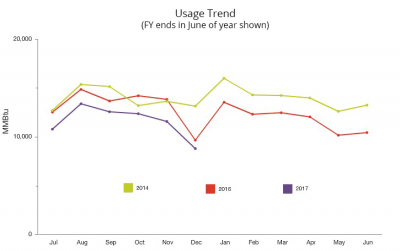 Stetson increased student enrollment and added buildings in recent years, but reduced energy usage and water consumption by 11.3 percent from 2014 to 2016. Here's how.