Stetson to Host Forum on 'Prospects for Democracy in Cuba'
Relations between the U.S. and Cuba have changed dramatically in recent years. Former President Obama re-established ties with Cuba, easing restrictions on travel and trade, but the Trump administration has suggested a tightening of restrictions and this week the United States voted against a U.N. resolution condemning America's economic embargo against Cuba. While the future of relations remains uncertain, Stetson University is preparing to host its second Cuba Forum, featuring an engaging debate on the "Prospects for Democracy in Cuba."

The Forum is scheduled for Thursday, Nov. 9, at 6 p.m. in the Marshall & Vera Lea Rinker Welcome Center, 529 N. Woodland Blvd., DeLand, Florida, 32723. The event is free and open to the public. Expert panelists will include Richard Feinberg, Ph.D., professor of International Political Economy in the School of Global Policy & Strategy at the University of California, San Diego; Angel de Fana, a former Cuban political prisoner; and a special guest from Cuba to be announced at a later date.
Last year, Stetson's Cuba Forum focused on economic issues. This year, the event will focus on the political aspects of Cuba's transformation, according to William Nylen, Ph.D., professor of political science and director of the International Studies Program at Stetson University, who organized this event along with David Hill, Ph.D., professor of political science at Stetson.
"While Cuba is not a democracy, or engaging in a recognizable process of democratization, a loosening of economic restrictions typically brings an influx of foreign influence in the form of tourists, investors and entrepreneurs with new ideas," said Nylen. "During the evening we will explore the potential impact of these changes. Each panelist will be asked to express their opinions on the prospects for democracy to emerge in Cuba and for greater personal freedoms of the Cuban People."
The panel will be moderated by Eugene Huskey, Ph.D., professor of Political Science, Russian, East European and Eurasian Studies at Stetson University. Since 1999, he has held the William R. Kenan, Jr. Chair at Stetson. Stetson's Cuba Forum has been co-sponsored by Leopoldo Fernandez, a Cuban exile, Stetson Alumnus and international business leader, alongside Stetson's President Wendy B. Libby, Ph.D., and Stetson's Latin American Studies Program.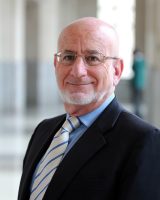 Richard Feinberg is Professor of International Political Economy in the School of Global Policy & Strategy at the University of California, San Diego. He is a Nonresident Senior Fellow – Foreign Policy, Latin America Initiative – at Brookings Institution, based in Washington, D.C., and authored three reports assessing Cuba's economic reforms on foreign investment, the country's private enterprise and the emergence of its middle class. He is the author of the 2016 book, "Open for Business: Building the New Cuban Economy." on foreign investment.
He has enjoyed a distinguished career as diplomat, policy advisor, corporate consultant, university professor and author of over 200 books and articles on international relations. His four decades of engagement with United States foreign policy spans government services — in the White House, Department of State and Department of the Treasury — numerous Washington-based public policy institutes, the Peace Corps in Chile and, now, academia.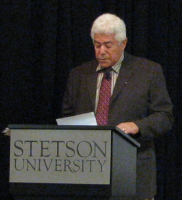 Angel de Fana is a leading figure among anti-communist Cuban exiles in the United States. Imprisoned in 1963 by the Castro regime for counter-revolutionary activities, he spent 20 years behind bars in Cuba. Released in 1983, he moved to Venezuela for a year before coming to the United States in 1984. Mr. de Fana is one of several former political prisoners from Cuba who direct the Miami-based organization, Plantados Hasta la Libertad y la Democracia en Cuba.