'Advancing Diversity and Inclusiveness at Stetson'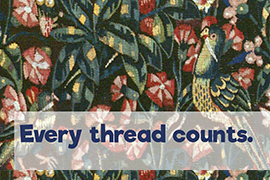 Becoming a "Diverse Community of Inclusive Excellence" is a foundational goal in Stetson's strategic plan.
Stetson President Wendy B. Libby, Ph.D., created both a DeLand and a Gulfport strategy group last May to facilitate and monitor the university's progress toward the goal.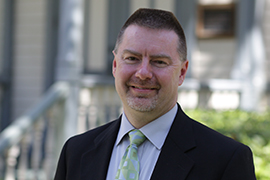 "A significant accomplishment for Stetson will be the creation of a single, powerful, community statement on the value of inclusive excellence at our institution," said Noel Painter, Ph.D., Executive Vice President and Provost.
DeLand's Inclusive Implementation Strategy Group held a workshop on Values Day and an initial survey to hear definitions of diversity and inclusivity from across the Stetson community. Wanting to be sure that everyone has an opportunity to participate, the group re-launched a survey this week. The Inclusive Implementation Strategy Group will collect the survey responses through Jan. 26, 2018.
"By participating in the survey, all of us — students, staff, and faculty — can help IISG craft wording that we will use as guidance for advancing diversity and inclusiveness at Stetson," said Dr. Painter.

The nine-member strategy group also will track the university's progress toward meeting the recommendations in the Campus Climate Report last year. The strategy group will be open and transparent in its work and will keep the community informed through the Many Voices, One Stetson website, its members wrote in an email last June to students, faculty and staff.
Inclusive excellence includes everyone in the Stetson community, the group wrote, and it encourages as many people as possible "to join the conversation" about diversity and inclusion through the online survey.
The Stetson College of Law in Gulfport will conduct a similar survey and the responses will be synthesized into a University-wide diversity and inclusion statement, which will guide Stetson moving forward.

"The IISG intends to be a catalyst in fostering fundamental culture change that will make our University truly inclusive and welcoming," the DeLand strategy group wrote in the June email. "Culture change is not a simple matter of checking off boxes on a to-do list but a deliberate process of shifting the status quo. It is about identifying the specific data markers to measure progress, and it is about engaging every member of the community to be a part of the change."
Click here to access the online survey: https://www2.stetson.edu/defining-diversity