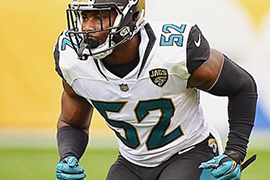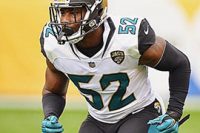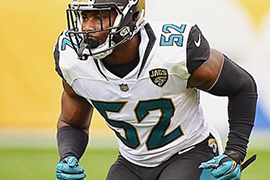 Former Stetson All-American Donald Payne '16, a three-time selection, is making a significant impact with the Jacksonville Jaguars, as the team attempts to advance through the NFL Playoffs and into the Super Bowl.
Payne, a linebacker, has gone from being undrafted last spring to carving out a niche on special teams for the Jaguars. He leads the team with 13 total tackles on punts and kickoffs.
This Sunday afternoon, Jan. 14 (CBS-TV), Payne and Jaguars face the Pittsburgh Steelers, with the winner moving on the AFC Championship – one win away from Super Bowl LII.
Read Payne's inspiring story, courtesy of The Daytona Beach News-Journal.