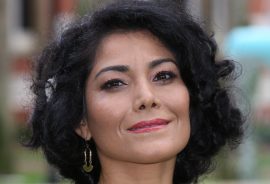 As the calendar turned to 2018, who was making news at Stetson?
Professor and public health researcher Asal Johnson, Ph.D., is rising among the ranks globally in her field. Johnson was quoted in an article titled "Not All Elderly Lung Cancer Patients Get Recommended Care," published by outlets such as here.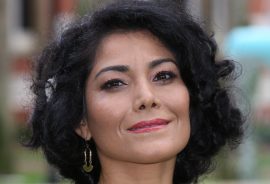 Johnson's specific comments included noting that "elderly patients and their physicians should not be discouraged or timid to try available and recommended treatment options, including combined chemotherapy and radiation therapy." There's more. As noted in this Stetson University Magazine article,  Johnson is making a transformational impact on a variety of fronts.
Several alumni were among lawyers receiving Florida Bar Pro Bono Awards in a Supreme Court of Florida ceremony, as published here. The Stetson group: Dan B. Hendrickson J.D. '87, Erica K. Smith J.D. '07, and Jo Ann Palchak J.D. '05. Also, The Hallisky & Davis law firm, co-founded by alumna Deborah M. Hallisky B.A. '75, M.B.A. '78, J.D. '97, receive commendation for pro bono work.
"Yes, America, We Have an Inequality Problem, Which the Tax Bill Will Worsen." That was the headline of an article written by Alan Green, Ph.D., professor of economics. Green begins by writing, "America, we have an inequality problem."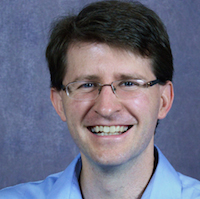 Green goes on to write that inequality is a "tricky issue." His conclusion: "It's not just that the system is unfair; it's that those at the top are making it even more unequal and are sacrificing responsible government and fiscal stability to do so."
Hatters, indeed, are making a difference across Florida, the nation and the world. And they're making news. Those are three recent  examples. Here are three others:
K.C. Ma, Ph.D., professor of finance and director of Stetson's George Investments Institute, offers insight in the article "Health Stocks Pressured Under JPM-AMZN-BRK Venture." Ma commented about the potential entry of a mega-venture in the health-care marketplace. "The market," Ma said, "just needs an excuse to take out some air. In the long run, the market should welcome the formation of the new company since it will serve as a healthy competitive stimulus to force the industry into restructuring the long-ailing U.S. health care industry."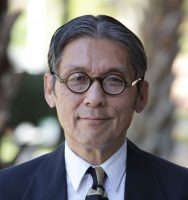 Ma, by the way, should know because the George Investments Institute features one of the nation's leading student-run stock portfolios.
Law Adjunct Professor Jay Wolfson was featured in "Expansion of association health plans: 6 things to know about Trump's proposal."  While up to 11 million people could be eligible for such plans, Wolfson provides some important clarity with his timely expertise.
More expertise was shared by alumnus Casey B. Weade '08, who wrote "How Best to Keep Retirement Money Safe?"  Among his assertions: "Don't be so quick to simply accept what a financial advisor offers for your retirement – that's the takeaway from multiple red flags since the 2008-09 economic crisis."
Weade's article points to industry leadership – and making news.