Walking in the Forest of Arden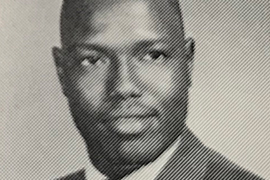 Editor's note: This is Part Two of a three-part series, Sharing Their Stories. 
Jim Johnson arrived at Stetson University in the summer of 1964 as one of the first African American students on a campus in the deeply segregated South.
Valedictorian of his class at the all-Black Euclid High School in DeLand, he worked in the duPont-Ball Library and was tutored by a Stetson math student, who was helping to ensure he was prepared to start classes as a math major that fall.
Over that summer, Stetson President J. Ollie Edmunds told Johnson that he would like to get to know him better. The two began a series of walks in the Forest of Arden, a wooded area where the Homer and Dolly Hand Art Center stands today, Johnson recalled.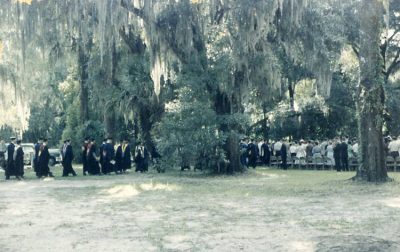 On one of these walks, Edmunds asked if Johnson knew why he was at Stetson. Johnson said he did, adding, "But are you asking why I want to be here? Or are you asking why you want me here?'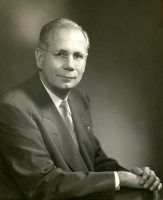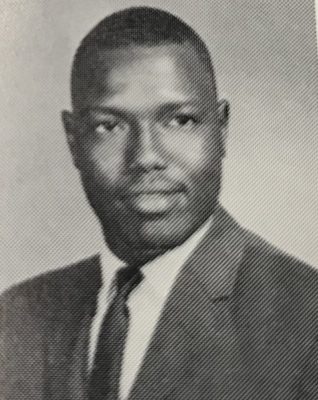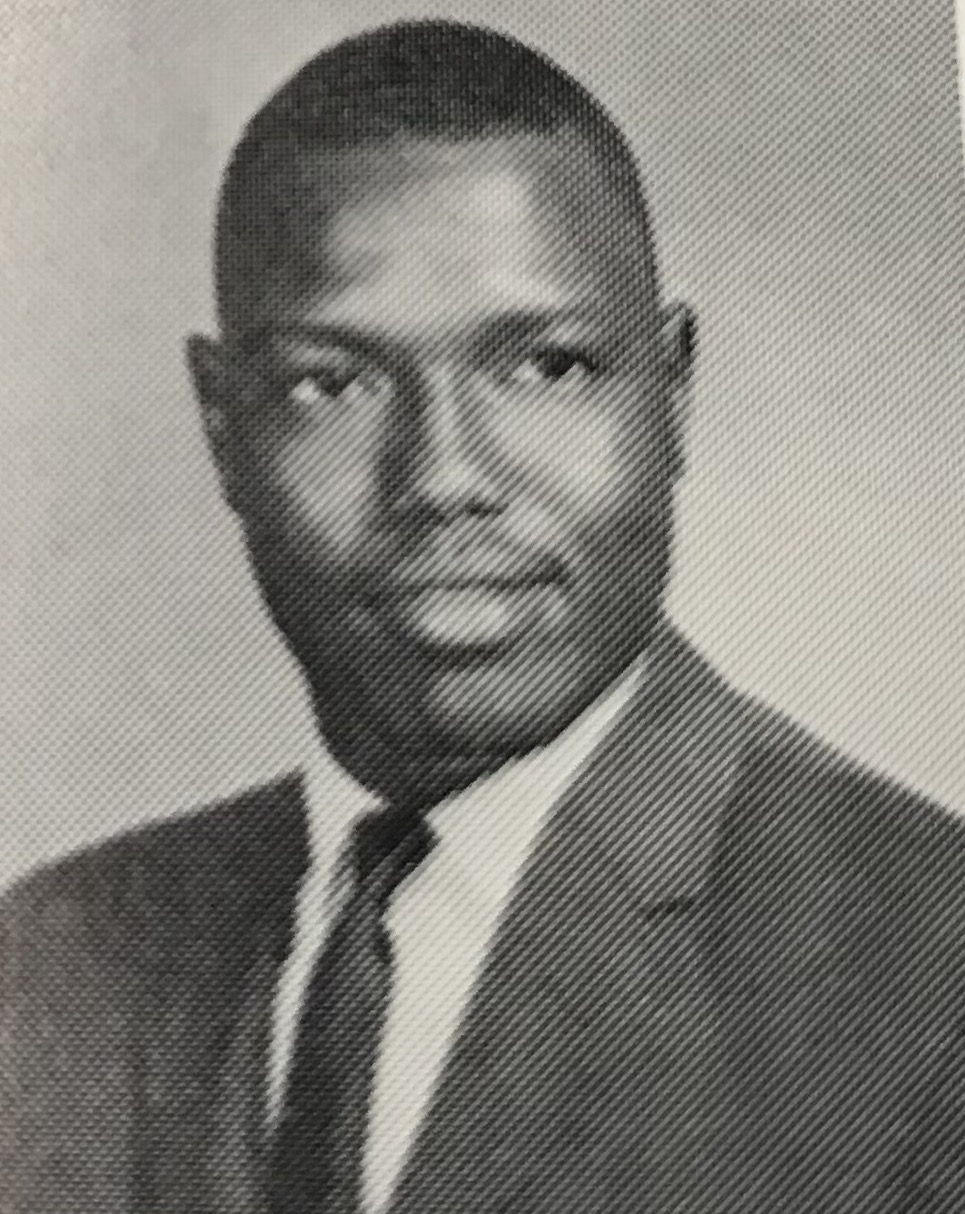 "And he said, 'both,'" Johnson recalled in interviews.
Johnson explained to Edmunds that he wanted an education and Stetson was providing a full scholarship. Stetson, Johnson believed, wanted him to attend because the university needed funding from the federal government and grants from private foundations to construct new buildings and expand the campus.
Johnson worked in the duPont-Ball Library and read newspaper stories about the Civil Rights Act of 1964, which became law that July. He knew it allowed the federal government to cut off federal funding if an institution discriminated against Blacks. And he knew some private foundations supported integration, such as the Ford Foundation, which had awarded a $1.5 million grant to Stetson in 1963.
Stetson Professor Emeritus T. Wayne Bailey, Ph.D., arrived at Stetson in 1963 and said the university's decision to desegregate was based on "conscience and morality," not funding. He knew Edmunds closely and, as a former Duval County judge, the decision for the president was based on the law.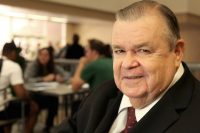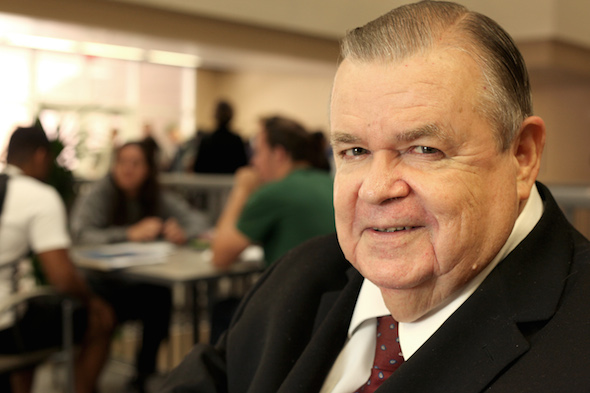 "I think he was convinced that Brown v. Board of Education was the law, and separate could not be equal," said Bailey, who retired from the Political Science Department in 2016 after 53 years. "His determination to carry forward the desegregation mandate — nowadays, most people can't appreciate how courageous all that was."
Even today Johnson says he was just grateful for the chance to be educated, and as time passed, he didn't see Edmunds much, but remembers the president stopped him a few times to congratulate him and the other African American students for getting good grades.
"I actually believe he genuinely wanted us to succeed," Johnson said. "And I actually believe over time it was more than the money."
'The Need to Belong'

Like Jim Johnson, most of the African American students admitted that fall were top students in their high schools.
Maurice Woodard '68 grew up in the projects in Orlando, excelled in school and was president of student government at the all-Black segregated Jones High School. Woodard remembered a leader in Orlando's African American community, Rev. Canon Nelson W. Pinder, called him one day when he was in high school.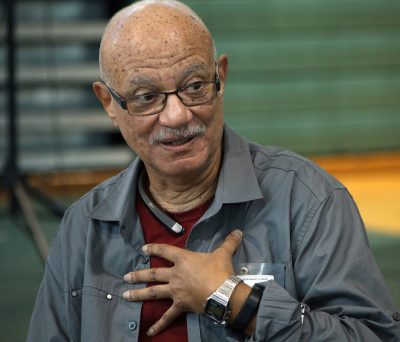 "He said, 'Maurice, I don't want you to participate in any of those sit-ins and marches and stuff. I want you to keep your record clean because you're going to go to Stetson University and you're going to integrate the school because you have the capability.' And I remember those were my marching orders for a movement," he said.
But Woodard felt isolated at Stetson, especially after being "the big man on campus" in high school. During his senior year at Stetson, with more African Americans being admitted, he made an impassioned request to the Panhellenic Council to approve a black fraternity, citing psychologist Abraham Maslow's hierarchy of needs.
"People have the need to belong, and, of course, we weren't getting that at Stetson," recalled Woodard, a math major and soccer player for the Stetson team. The Panhellenic Council approved the request.
Woodard also would become one of the first African Americans to graduate from the University of Florida College of Dentistry, where again he was "a pioneer," encountering the same challenges and the same environment that he faced at Stetson, he said. He later served as an officer in the U.S. Air Force, and earned an MBA from the University of Central Florida.
"I fully believe that Stetson was very, very pivotal in me being able to accomplish all of those things, along with spiritual guidance, of course," he said. "I would not do it any differently because my record speaks for itself – not for me, but for how much Stetson supported me to be able to have opportunities to do the things that I did in life.
"The critical thing that Stetson provided me was real-world issues that I was going to have to face in the workforce," Woodard said. "And for that, I am very thankful because I was able to understand how things work, how people thought and I needed to know that – not so that I could be bitter, but so I could know how to handle it.
"And that really sharpened me, took me from coal and turned me into a diamond, as I look at it," he said.
-Cory Lancaster
-Videos by Bobby Fishbough
• Read Part One: Sharing Their Stories
Jim Johnson '68 and his wife Dorothy Pompey Johnson '69 helped to desegregate Stetson. Now, Jim Johnson brings back alumni to help today's multicultural students.
• Read Part Three: Coming Back to Campus
The African American students of the 1960s share their stories with multicultural students today