Cress Restaurant recognized for sustainable food systems and promoting good food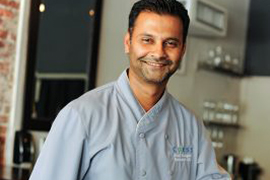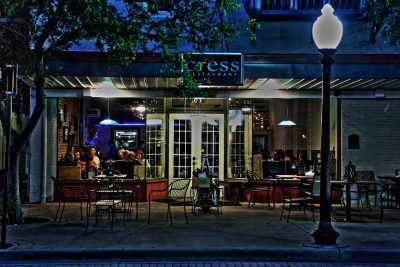 Cress Restaurant in DeLand has been recognized for promoting sustainable food systems and good food, earning the highest rating of six links on the 2019 Good Food 100 Restaurants List from the Good Food Media Network.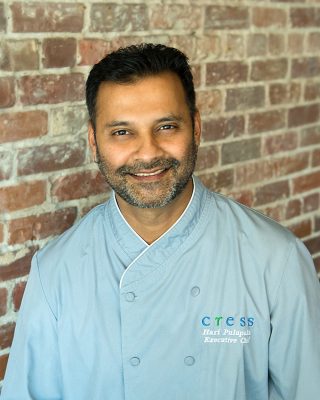 "We believe that true and lasting change can come about and sustain only when there is greater synergy between like-minded individuals and organizations. We want to be an integral part of that synergy," said Stetson University Associate Professor of Mathematics Hari Pulapaka, PhD, who is also the executive chef and co-owner of Cress Restaurant.
The Good Food 100 Restaurants list is selected based on the quantitative measurement of participating restaurants' self-reported annual food purchasing data. Restaurants are rated with two to six links — which are akin to stars in other restaurant ratings. These ratings symbolize links in the food chain, based on the percent of total good food purchases. These purchases support state, regional and national good food producers and purveyors.
"Our goal is to promote transparency and empower people to be aware of where their food is coming from while recognizing the chefs and restaurants who are consciously committed to building a better food system," said Sara Brito, co-founder and president, Good Food Media Network. "We are proud of the participating 2019 chefs and restaurants who are leading the way with transparency and catalyzing change among their colleagues and guests."
The Cress Restaurant was one of five restaurants selected in Florida. To see other restaurants and learn more about the Good Food 100, visit the Good Food 100 website.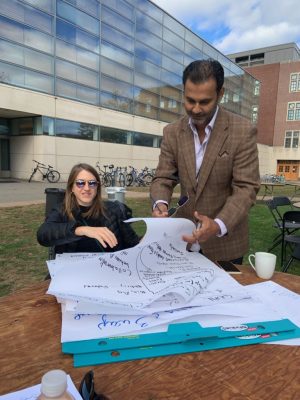 Pulapaka also was invited to Princeton University by the James Beard Foundation last week to lead and moderate a workshop, "Food and the Planet," which focused on challenges and solutions for the environmental impacts of food and climate change, he said. About 200 people gathered for three days for the 2019 James Beard Foundation Chef Action Summit, including more than 150 chefs from around the country, farmers, members of Congress and leaders of nonprofits.