Stetson's Jewish community hosts Altman lecturer, readies for Ginsburg Hillel House and minor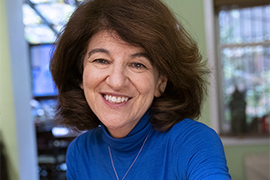 In 1985, a disabled Jewish New Yorker named Leon Klinghoffer was celebrating his 36th wedding anniversary with his wife on a Mediterranean cruise. Four Palestinian terrorists hijacked the Italian ship and took the passengers and crew hostage. Leon Klinghoffer was shot in the head and his body and wheelchair dumped overboard.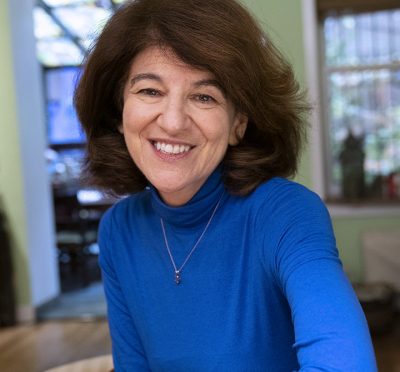 The horror of that day was brought alive for writer/journalist Julie Salamon when she attended a 30th anniversary commemoration in New York City four years ago. That event — presented by Klinghoffer's daughters, who belonged to the same synagogue as Salamon – set her on a course to write about that moment in history.
Salamon will discuss her new book, "An Innocent Bystander: The Killing of Leon Klinghoffer," when she speaks at the annual Malka Altman Memorial Lectures in Jewish Studies. Her talk will be at 6:30 p.m. Tuesday, Oct. 29, in the Stetson Room (Room 230) of the Carlton Union Building. Admission is free and open to the public. Cultural Credit is available.
The annual Altman lecture comes as a new Jewish studies minor has been established at Stetson and a permanent Hillel House is set to open next month, becoming the center of Jewish life on campus.
"An Innocent Bystander"
For her book, Salamon interviewed, among others, the Klinghoffer family, the wife and sons of Abu al-Abbas, the Palestinian mastermind behind the hijacking, and one of the hijackers, who was 17 at the time of the murder.
The result is that Salamon's book "dispels the mythology" that had grown around the tragic incident, and it explores "the many, many shades of gray" surrounding that act of terrorism, she said during a phone interview from her Greenwich Village home.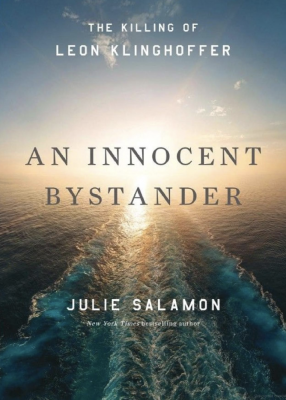 "At the time it was set in very black-and-white terms as four terrorists killed Leon Klinghoffer, and they were saying it was because he was Jewish," said Salamon, the daughter of Czech immigrants who were Holocaust survivors. "The hijackers were presented in demonic terms, and certainly killing an innocent person, and especially somebody who's in a wheelchair, is unforgivable, or at least highly reproachable."
Salamon has worked as a film critic for The Wall Street Journal and as a TV critic and arts reporter for The New York Times. She had written books about the film industry, philanthropy, the Holocaust, the insanity defense and modern medical care. She is "interested in the shades of gray anytime I go into a story," she said.
For "Innocent Bystander," that meant "not justifying the killing, but exploring what were the reasons and motivations of the people doing this," she said. "What was the impact on the families? Early on in my reporting I found myself in contact with the wife of al-Abbas. Through her, I entered the world of the Palestinians, and what led them to this moment and why these four young men were on the ship and what happened.
"Then I uncovered a third aspect to this tragedy which most people, including the Klinghoffers, knew nothing about: Three days after Leon Klinghoffer was killed, there was what appeared to be a retaliatory killing against a Palestinian in California who actually worked on behalf of reconciliation between Palestinians and Jews," she said.
"So, from this one event came so many reverberations that I think still have currency today: terrorism, domestic terrorism, just how people's personal wounds can end up having such horrifying public results. That's the journey I hope to take my readers on."
Her interview with the hijacker, now 50, "was an incredible moment for me," Salamon said. "He turned out to be such an interesting person. He had never lived in Palestine or Israel. He grew up in a refugee camp in Lebanon. His story I think illuminates how these hatreds keep passing along from generation to generation on both sides of the conflict."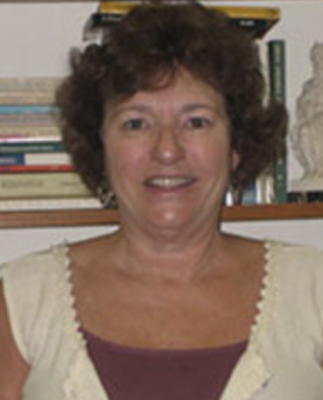 Kandy Queen-Sutherland, PhD, Stetson's Sam R. Marks Professor of Religion and chairman of the Altman lecture committee, said Salamon "models what is at the heart of a Stetson education and values – intellectual curiosity, reflective critique, civic responsibility, community engagement. She is a beautiful fit for discourse with Stetson and its focus on liberal learning."
"The lecture series has essentially become more of a scholar-in-residence," said Rabbi Barry Altman, a Stetson adjunct professor in the Religious Studies department and co-founder of the series with his late wife, Malka. Speakers "voluntarily come early and visit classes and student organizations, participate in other events and cap it off with the lecture, which will be the case this year with Julie Salamon."
Salamon will visit Altman's "The American Jewish Experience" class. Queen-Sutherland said Salamon also will visit classes in Religious Studies, Theater and Journalism, and with Bonner Program and Hillel students.
Hillel House set to open
For Sam Friedman, the life of the wandering Jew on the Stetson campus is about to come to an end.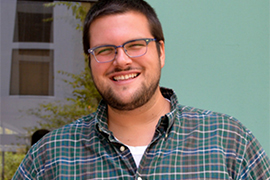 "I've been joking that ever since Hillel started at Stetson in the 1980s, we have been the wandering Jews," said Friedman, full-time director of Stetson's chapter of Hillel, the international Jewish campus organization. "We were forced to find a place to meet, a place to hold religious services, a place to live Jewish life."
That is about to change. The Jeffrey and Diane Ginsburg Hillel House will have its grand opening Nov. 22, thanks to a $2 million gift from the Ginsburg Family Foundation to renovate, update and furnish a 1930 Tudor-style, university-owned home on the DeLand campus.
"There will finally be a central address on campus that is a home for the Jews, which is incredible," he said.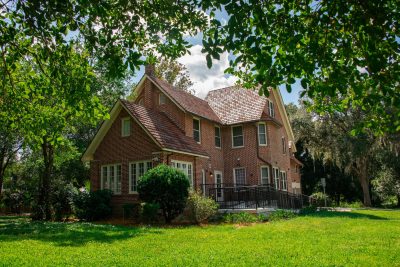 The house will have residential facilities in a few years, but will start off with a fully kosher kitchen, offering meals, learning programs and "opportunities for studying together," Friedman said.
"More than anything, it will be a place for people to come and relax," he said. "It will be a place where you can get good kosher food on campus. You can study in a quiet space. Take a break from the realities of life on a college campus."
Friedman anticipates Hillel also will impact Stetson beyond its Jewish community. He noted that already this semester Hillel has hosted Friday night dinners with the Black Student Association, Stetson Wesley (the United Methodist campus ministry) and Kaleidoscope (Stetson's gender and sexual diversity organization).
"I think Hillels are at their best when they impact the entire campus," Friedman said. "So, at the end of the day Hillel is not actually about the Jewish students – it's about Stetson."
Jewish Studies Minor established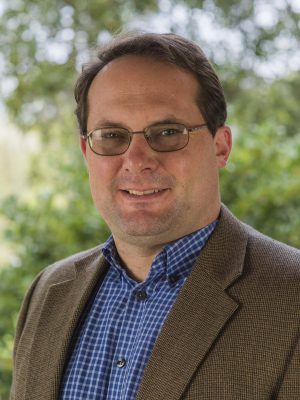 Stetson also has established a new Jewish Studies Minor, said Eric Kurlander, PhD, the William R. Kenan Jr. Professor of History. The program's key course, "Introduction to Jewish Studies: Cultures, Histories, Texts," will be offered in Fall 2020 or Spring 2021, he said.
More information can be found online on the Jewish Studies webpage. "The Jewish Studies Minor at Stetson University provides students the opportunity to study the global Jewish diaspora through course offerings on Jewish history, culture and language, religion and philosophy, politics and law," according to the web page.
The interdisciplinary program will utilize mostly existing courses in religion, history, music, theater, political science, philosophy and Russian, East European and Eurasian studies, as well as other departments.
The roots of the minor go back to the annual Bernard Weiner Holocaust Memorial Lecture, established in 2008, and later the annual Malka Altman Memorial Lectures in Jewish Studies, as well as faculty acting as advisors to Hillel, the Jewish campus organization.
Those activities would spur conversations about "whether we should have curricular activity in Jewish studies," Kurlander said. Former Stetson professor Robert Watson initially developed the program, and Kurlander took over its development after Watson's departure.
"The Jewish studies faculty are currently working with the Deans and Provost to name a program director and committee," Kurlander said.
— Rick de Yampert