Stetson University in the News, Dec. 6-13, 2019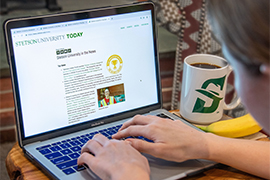 Top News: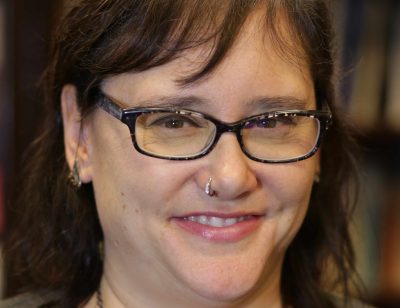 • Associate Professor of Philosophy Susan Peppers-Bates, PhD, was quoted in the Dec. 12 Atlanta Journal-Constitution opinion piece, "Is Gabrielle Union's truth really that different from Julianne Hough's?" "Even today," Peppers-Bates said, "telling the history of women's suffrage, too many feminists leave out amazing black women activists such as Mary Church Terrell, Harriet Tubman, Sojourner Truth, and Ida B. Wells."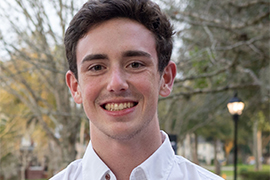 • Student Bryson Pritchard was featured in the Dec. 10 South Florida citybizlist article "Student Startup Wins South Florida Entrepreneurship Award" for his award-winning medical device startup company, Pritchard Innovations.
• College of Law Dean Michèle Alexandre was featured in a Dec. 13 Tampa Bay Business Journal article called, "Hiring is Hard."
• Stetson College of Law was featured on The Florida Bar website Dec. 10 for the "Real Talk" session with Stetson Black Law Students on Nov. 12. "Real Talk" is an informal discussion where a few local lawyers sit down and discuss the difficulties and offer advice to the minority students at Stetson College of Law.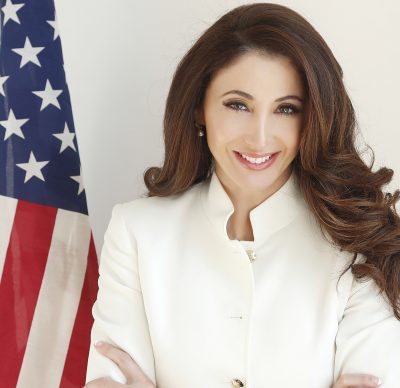 • Alumna Julia Nesheiwat '97 was quoted in the Dec. 10 Walton Sun article, "Florida's chief resilience officer tours Tyndall Air Force Base."
• Pam Skoularakos, Stetson Law's director of human resources, was featured in the Tampa Bay Business Journal on Dec. 6 as a People First award honoree.
• Law Professor Peter F. Lake was quoted in a Dec. 9 article on Education Dive called, "College leaders walk a thinning legal tightrope on free speech."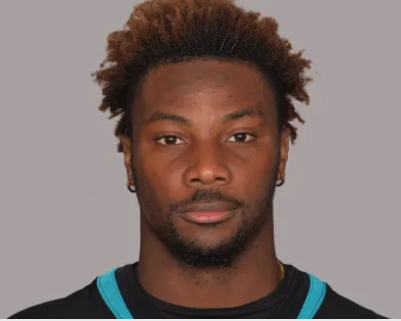 • Alumnus and Former Hatter Football star Donald Payne '16 was featured in the Dec. 6 Yahoo! Sports article, "Bring the Payne: Jaguars' Coaches, Locker Room Confident in New Middle Linebacker Donald Payne." Payne also was featured on Black and Teal on Dec. 8 for starting in his second consecutive game at middle linebacker for the Jacksonville Jaguars.
Other News: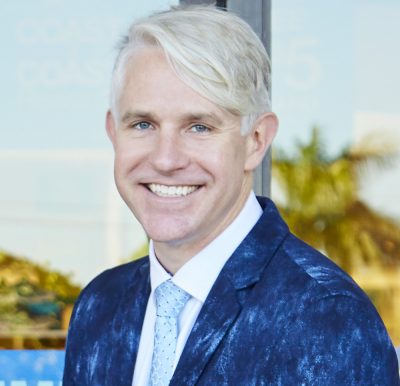 • Alumnus Matt Beall, MBA '04, was recently named CEO of Beall's Inc., as reported by a Bealls, Inc. press release.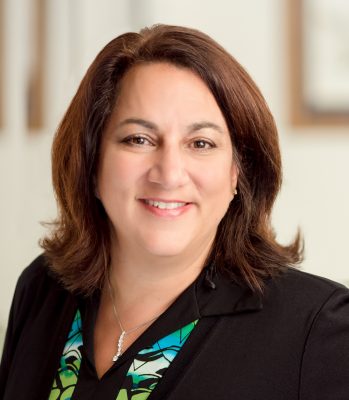 • Alumna and Double Hatter Suzanne Forbes was featured in the Dec. 7 Daytona Beach News-Journal article, "WORD ON THE STREET: Suzanne Forbes relishes new role as managing partner of James Moore CPAs" for her recent acquisition of the position of managing partner for the statewide operations of James Moore & Co. CPAs & Consultants.
• Law Professor Luz Nagle was featured in a Nov. 27 article on the Universidad de La Laguna website called, "Professor 'Fulbright' Luz Nagle advocates a structural change to fight against female inequality."
• Law Professor Mark Bauer was featured in a Dec. 10 updated article on The Penny Hoarder website called, "How to screen roommates so you don't end up in a financial disaster."
• Law Professor Rebecca C. Morgan wrote the following blogs for the Elder Law Prof Blog: Dec. 9, Medicare Mistakes Need Do-Over?; Dec. 10, Updates from Missouri; Dec. 11, Blood Test for Alzheimer's?; Dec. 12, Caregiving Technology and Reliability; and Dec. 13, More on Caregiving.
• Law Professor Luz Nagle was featured on the Real Sociedad Económica de Amigos del País de Tenerife (Royal Economic Society of Friends of the Country of Tenerife) website for an Dec. 2 event where she discussed, "Human rights in the 21st century."
• Stetson Law's Reimagining Advocacy Conference was featured in a Dec. 9 post on the Appellate Advocacy Blog in a post called, "Gen Z Advocates."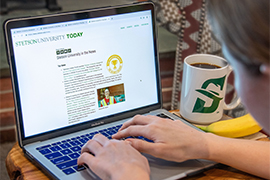 Alumni News:
• Stacey Morris published the article "Political Risk Rising: 2020 Presidential Candidates, Fracking, And Federal Lands" at Seeking Alpha on Dec. 11.
• Alumna Blair Parke published the article, "5 Interesting facts about the Candy Cane" at Crosswalk.com on Dec. 10.
• Alumna Ulli Lindauer recently joined Plexus Worldwide as the Chief Marketing Officer, according to a Dec. 11 press release.
• The Hawk Firm was voted Metro's Best 2019 by Metro Spirit readers. Alumnus Jared Williams is a criminal defense attorney with the firm.