Stetson University in the News, Nov. 28-Dec. 5, 2019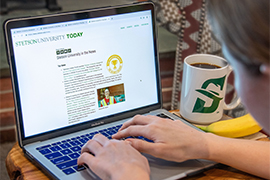 Top Stories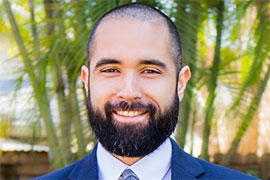 • Associate Professor of Finance and Executive Director of Graduate Programs Giovanni Fernandez, PhD, and Dean of the School of Business Administration and Professor of Management Neal Mero, PhD, were quoted in the Dec. 3 Daytona Beach News-Journal article, "Stetson sees enrollment double in online MBA program."
• Dean Michèle Alexandre was mentioned in a Dec. 2 article on Blacknews.com called, "Nearly 1,000 people gather to increase the number of black lawyers at the National Black Pre-Law Conference." Alexandre presented as part of a panel of deans and received the John Mercer Langston Legal Education Leadership Award at the event. Stetson University College of Law also was honored with the Diversity Outreach Champion Award for commitment to recruiting black law students.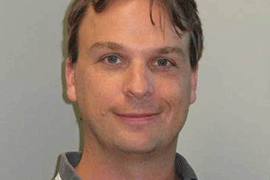 • Professor of Psychology Christopher Ferguson, PhD, published the article, "Is Gender a Social Construct?" at Quillete on Nov. 30. Ferguson discusses the debate around the malleability of gender and the belief that gender is socially, rather than biologically, constructed. "Ultimately, the mantra that 'gender is a social construct' is misleading and may cause significant confusion and unnecessary acrimony," Ferguson wrote. "It is more reasonable to suggest that gender is an internalized sense of masculinity/femininity that is shaped by a complex interaction of genetic, hormonal and social forces."
• Associate Professor of Environmental Science and Studies Jason Evans, PhD, was quoted in the Nov. 30 article at Northwest Florida News titled, "Long live the king (tides)."
• Spectrum News 13 ran a segment featuring Pete Dunn, former baseball coach of the Stetson Hatters for over 30 years, after he was inducted into the Florida Sports Hall of Fame.
• Sara Smith, a senior and president of the Stetson University NOW chapter, was quoted in the Nov. 30 Daytona Beach News-Journal article "ERA advocates, including those from Volusia, seek Florida Legislature support."
• Law Professor Royal Gardner's quote in the Associated Press article, "Bringing the world's buried wetlands back from the dead," is making national and international rounds again this week, appearing in 30 different news outlets, such as The Seattle Times.
Other News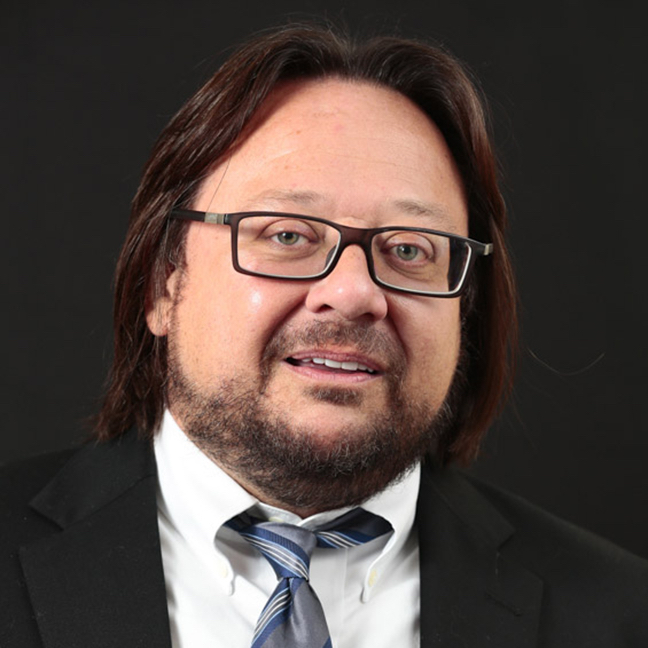 • Professor Peter F. Lake was quoted in a Dec. 1 article in The Dallas Morning News called, "UT students want faculty with sexual misconduct histories fired. What's the university's response?" However, he was misidentified as David Lake. A correction was issued in the Dec. 3 edition, and the online story has been updated.
• Law Professor Peter F. Lake was quoted in a Fort Myers News-Press article that also appeared in the Tallahassee Democrat on Dec. 2 called, "A Florida college student died studying abroad. She wasn't the first and parents want answers."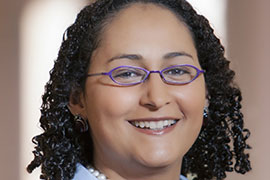 • Law Professor Ciara Torres-Spelliscy was quoted in a Yahoo! Finance article on Dec. 4 called, "Here's what happens to a candidate's money when they drop out."
• Law Professor Ellen Podgor was quoted in a Nov. 26 article in the ABA Journal called, "To perp walk or not: When to do white-collar defendants get to surrender peacefully?"
• Law Professor Rebecca C. Morgan wrote the following blogs for the Elder Law Prof Blog: Dec. 2, Elder Law Issues as Part of Candidate Platforms; Dec. 3, Stories About Alzheimer's; and Dec. 4, Who is Going to Buy Boomers' Homes?.
• Law Professor Peter F. Lake co-authored an article sponsored by JAMS and published on The Chronicle of Higher Education website called, "Mediation is Make an Impact on College Campuses."
Alumni News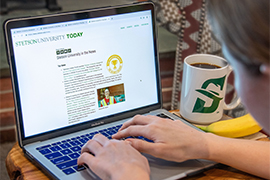 • Alumnus Wesley Whatley was featured in an article on The Advocate titled, "Thank a Gay Man for Helping Run Macy's Thanksgiving Day Parade," for helping to put together the Macy's Thanksgiving Day Parade. Whatley has worked at the company for 17 years.
• Alumnus Alfred Harvey published an article in the November/December issue of Drug Development and Delivery titled, "Prefilled Syringes – Selecting the Right Primary Container for Injectables in Acute Care."