Donald Parham Signs Multi-Year Deal With LA Chargers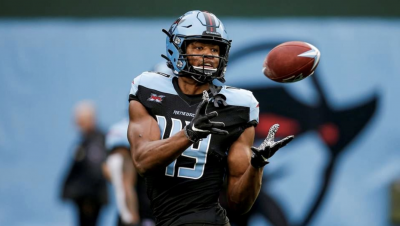 The Los Angeles Chargers signed former Stetson tight end Donald Parham, Jr., to a multi-year contract on Tuesday.
Parham played for the Dallas Renegades of the XFL this spring. In his five games with Dallas, Parham was the league's top-performing tight end, posting 24 receptions for 307 yards and four touchdowns. Parham's 307 receiving yards were the third-best among all XFL players and he was the league's lone tight end to record a 100-yard performance.
Before his stint in the XFL, Parham spent the 2019 offseason with the Detroit Lions and Washington Redskins after going undrafted.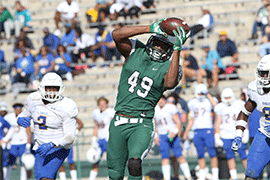 Parham is the second former XFL player to land with the Chargers. Storm Norton, who played for the Los Angeles Wildcats, signed a contract on Monday. Norton will compete for a job along the offensive line. As for Parham, he brings Los Angeles' tight-end count to five.
The 6-8, 240-pound tight end was a consensus first-team All-American as a senior for the Hatters in 2018, catching 85 passes for 1,319 yards and 13 touchdowns — the best in each category that year by any FBS or FCS tight end.