Senior Exhibition Goes on Virtual Display at Hand Art Center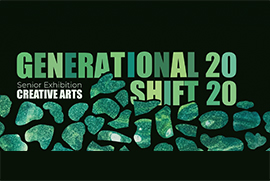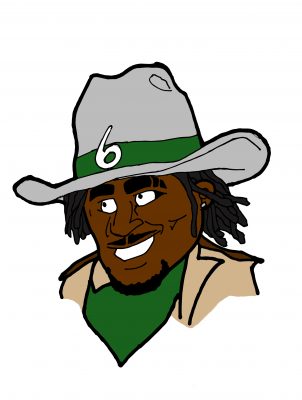 Senior Bryce Blackmon was "a little disappointed" when he learned his senior exhibition in the Hand Art Center at Stetson University would be canceled due to the coronavirus.
"I was looking forward to displaying my designs and having my family see all the hard work I've done be displayed publicly," said Blackmon, a Digital Arts major and running back for the Hatters Football Team.
Instead, he and 29 other seniors switched gears — with the help of faculty members Luca Molnar, MFA, and Madison Creech, MFA. They created a virtual exhibition of their Creative Arts projects, called Generational Shift 2020, that runs from April 14 to May 9.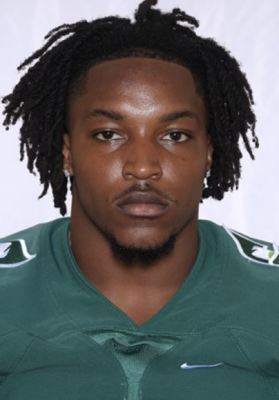 "The transition to the virtual exhibition ended up working out, as well, because I got to touch up on my Photoshop skills and improve, so it ended up being a win-win for me," Blackmon said from his home in Tampa.
Seniors in the Creative Arts Department, including Digital Arts and Studio Art, devote their final academic year to a capstone project. They present their work to their colleagues, get feedback from faculty members, and edit and refine their ideas for the senior exhibition in the Hand Art Center, said James Pearson, MA, director of the Homer and Dolly Hand Art Center.
Last month, as COVID-19 slowly closed buildings on campus, Pearson and others at the university realized the public exhibition would have to move online. Pearson credited Molnar, assistant professor of Art, and Creech, visiting assistant professor in Creative Arts, with going "above and beyond" in helping the students create the virtual exhibition and a virtual installation in a matter of weeks on a new supplemental website for the museum.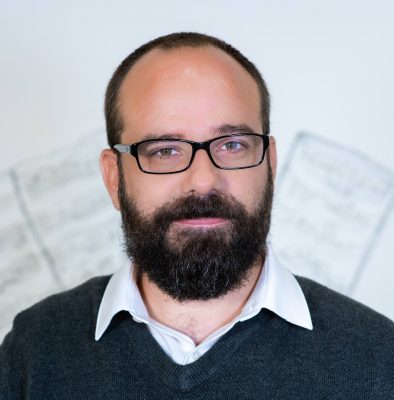 "It's really the only way the students will be able to get their work out there to the public," Pearson said. "Each student has their own page, which will stay forever, so they can always use that link as a reference on their resume or when they're applying for other positions."
The virtual installation uses a schematic of the Hand Art Center. As the viewer approaches each exhibit inside the museum, information will appear on the screen, such as an artist statement or a video, if the project has one. "It's about as close as you can come to stepping into the museum in the real world and still get an idea of what this exhibit would have looked like," Pearson added.
Beginning April 14, two students will do an Instagram takeover each day and post their work. A comment section will allow visitors to show their support for the student artists and give feedback.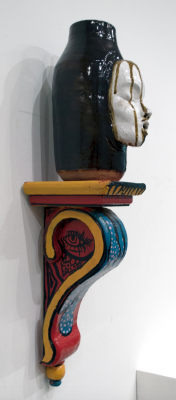 At first, Studio Art major Bethany Bardeen was hopeful that her senior exhibition would go on display inside the Hand Art Center with the public allowed to visit by appointment only.
"When it was announced that that would no longer be an option I was pretty heart broken," she wrote in an email. "Some of my pieces weren't done and to be honest I lost a lot of motivation to even finish the collection. … It was a lot of work and I put many details into the work that just can't be captured with photography."
But Bardeen pushed through the disappointment.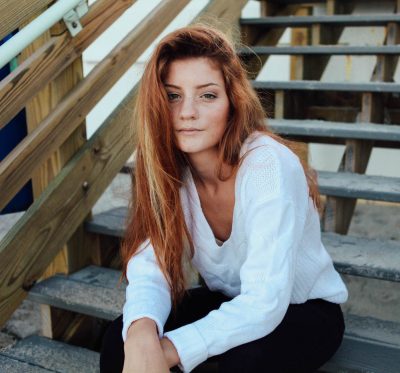 "I have to say I'm glad I did. The more reactions I get from friends and family, the more validation I receive that it was worth it to put myself out there with this series and show people like me, they aren't alone," she said.
As the weeks went by, Pearson said he was surprised at how well the students adjusted to the sudden changes brought on by the worldwide COVID-19 outbreak.
"Overall, the students are trying to stay very positive," he said. "Considering how much life has changed in just the last month, it's really endearing. … They want to see these projects come to fruition."